Former Made In Chelsea cast member, Gabriella Ellis, has admitted that she thinks her ex-boyfriend Ollie Locke will always be confused about his sexuality.
Ollie - who was seen breaking up with Gabriella in the very first series of the hit E4 show - has struggled to come to terms with his sexuality for some time now and viewers have watched as he has constantly contemplated whether girls or guys are his preference.
However, it seemed as though the relationships writer had finally accepted that he might be gay in the most recent series of
Made In Chelsea
while discussing his sexuality with best friends, Cheska Hull and Binky Felstead.
But Gabriella isn't so sure and believes that Ollie bases his romances on people's personalities rather than their gender.
Speaking exclusively to
Reveal
, Gabriella said: "I think Ollie will always be up and down and confused. But he's such a lovely guy and he goes for personalities, which I think is the best thing in the entire world.
"Ollie and I now are the best of friends and I speak to him everyday on the phone and we spend a lot of time together. I'm always there for him no matter what and if anyone hurt him, I'd kill them! [laughing]."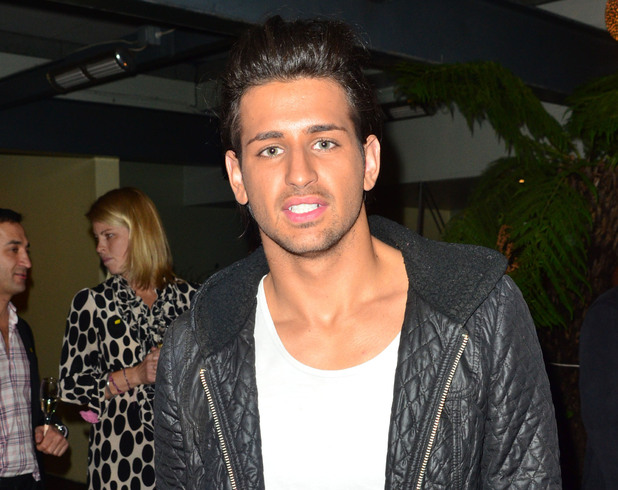 Gabriella left the BAFTA award-winning series last year and is loving life away from the cameras, as she is now able to focus on her music career and a work trip to the States.
"Life after
Made In Chelsea
is absolutely brilliant," she said. "It's actually very nice to have a private life again. I'm about to move to LA in a month, I'm set to launch my new EP and I've got my single out on iTunes right now called 'What Do You Want From Me?'.
"I'm going to be doing my music career over there and we'll see what happens, so hopefully you'll be hearing a lot from me while I'm in America."
Although she is happy to have her private life back, Gabriella does admit that she misses being around her close pals all the time.
She added: "I miss spending every waking moment with my best friends, that's the only thing. Other than that, it's nice to be away from it now and look in as an outsider. I find the show a lot more entertaining now because I don't have to worry about what I've said on screen."
However, the singer-songwriter wouldn't turn down the chance to take part in a
Made In Chelsea
reunion special in a few years to see what all of her fellow original cast members are up to.
"Yeah, I'd definitely be interested in doing a reunion," she said. "Give it a good five or six years and I would love to know what everyone is up to.
"I'd love the whole of the original cast to be there. The same cast that sat in that meeting at the very beginning when the producers said, "Tomorrow your lives will change". We were all like, "No they won't" - and then it did change. It's crazy!"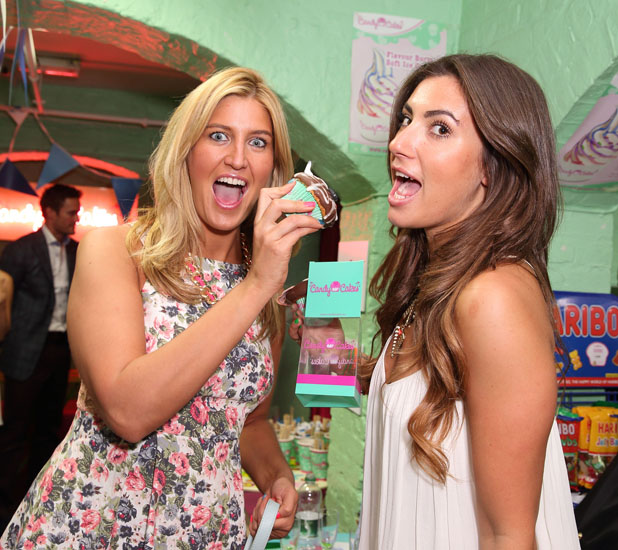 Gabriella was one of the very first stars of
Made In Chelsea
and over the last couple of years, the cast has changed significantly, with a number of new faces joining the show and getting involved in all of the drama.
And even though she is loyal to her friends who have been there since the debut episode, Gabriella agrees that some of the newer cast members have brought a great deal of entertainment to our screens.
She reveals: "Some of them are entertaining and some of them aren't. I look at the original cast and see my buddies, so I can't really relate to the new people as much, but it's interesting to watch something new.
"Jamie and Spencer will never cease to entertain and I think Phoebe is becoming rather entertaining now because she's got the bitchy side. A lot of people have been tweeting me saying that 'Phoebe is the new Gabriella'. But I'm not bitchy!"
She adds: "It's really good fun and I do like those girls, it's good to watch. I've become good friends with Fran Newman-Young actually, she's a really lovely girl."
Were you sad to see Gabriella leave Made In Chelsea? Let us know below as the best comment from across the website each week wins £50!