Billionaire heiress Tamara Ecclestone may have one of the biggest wedding rings we've ever seen, as she flaunted her rock at an all-white themed beach party this afternoon.
Clearly no expense was spared on the blinging ring for Tamara's big day, which appears to be encrusted with diamonds and takes up one third of the room on her manicured finger. Her new husband, Jay Rutland, obviously picked up on his partner's taste for luxury and the finer things in life!
The 28-year-old was spotted wearing her giant ring and adorning Jay - who she has been dating for six months - with affection at a bash held in the French Riviera on Wednesday (12 June), following their lavish nuptials that took place the day before.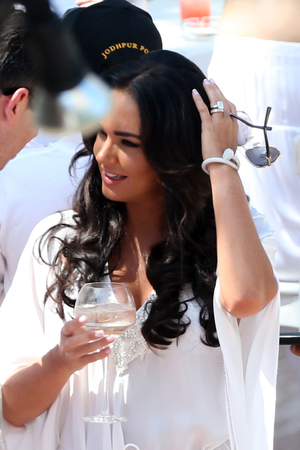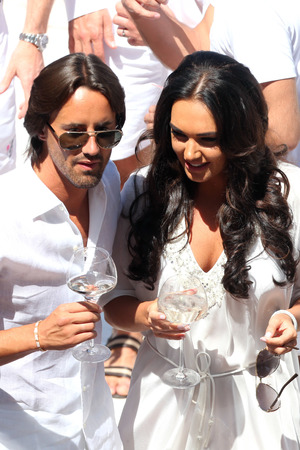 The loved-up couple celebrated their marriage by inviting guests, including Girls' Aloud's Nicole Adams, to don their best white outfits and continue partying with them by the beach, drinking champagne and lapping up the gorgeous sunny weather.
Tamara teamed her sparkly jewellery with a pretty white kaftan, while her new hubby also kept it simple in a white shirt and a pair of shorts.
And if the massive ring and copious amounts of fancy bubbly are anything to go by, we can only imagine the kind of hefty price tag Tamara and Jay's ceremony came with.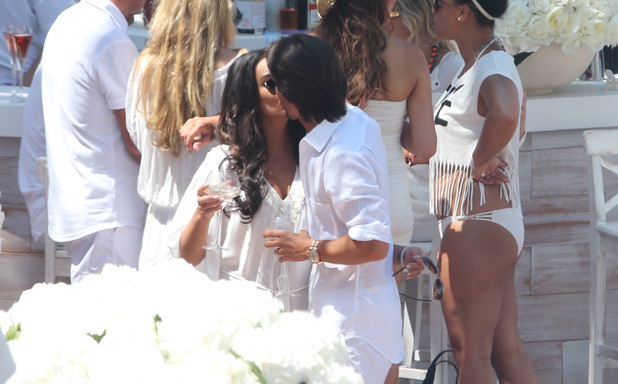 It is believed that Tamara's father, Formula One tycoon Bernie Ecclestone, shelled out over £3.5 million on a dream wedding for his daughter and is even said to have roped in Lionel Ritchie, Mark Ronson and Elton John to perform on the day.
The wedding was held at one of the most luxurious five star hotels on the Riviera, the Grand Hotel Saint Jean Cap Ferra, and Bernie is thought to have forked out a whopping £600,000 renting all 73 rooms to accommodate Tamara and Jay's guests.
Details of Tamara's dress have been kept hush hush, although the British socialite was seen attending a fitting at Vera Wang in New York in April, where gowns can set you back around £80, 000.
We wonder if Tamara was trying to model her nuptials on her younger sister Petra's, who spent a cool £12 million overall on her big day!
What do you think of Tamara's ring - is it too flashy or do you say 'the bigger, the better'? Let us know below.