Rihanna switched between playful and racy for a night out in Paris this week as she rocked lace bunny ears and denim hotpants.
The 'We Found Love' singer, who arrived in the UK yesterday (10 June) to kick off her 'Diamonds World Tour' in Cardiff, Wales, posted the playful photos on her Instagram account to celebrate her last night in the French capital.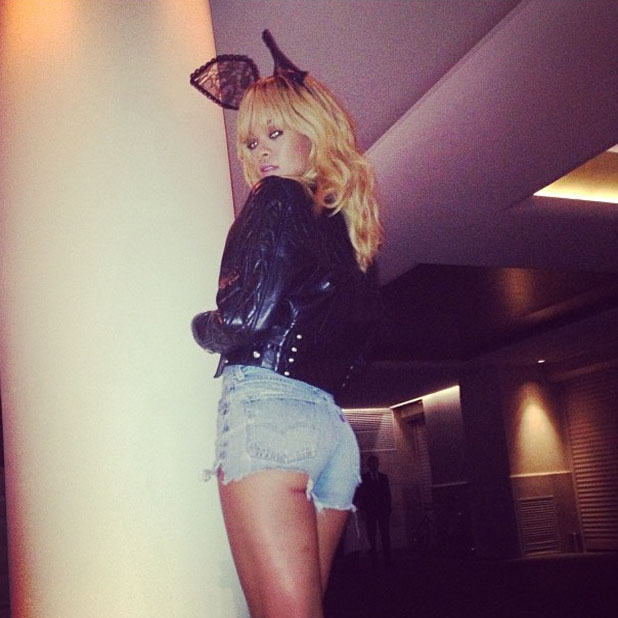 Teaming the outfit with a leather jacket and black cut-out heels,
Rihanna
, made several sultry poses towards the camera and partied the night away in cabaret nightclub Crazy Horse with a friend.
During her stay in Paris,
Rihanna indulged in her passion for fashion after visiting French fashion house, Balmain
and also
teased fans with a tour around Coco Chanel's apartment
.
Last night, the 25-year-old wowed with the first performance of the UK leg of her tour, and she made history in Cardiff by becoming the youngest-ever artist to sell out the 60,000 packed Millennium Stadium.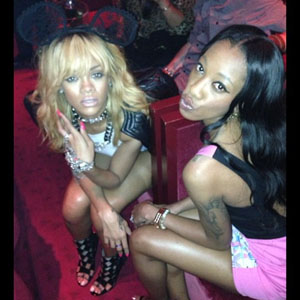 RiRi is clearly planning on making a lasting impression too. Tweeting ahead of her concert last night, she said: "#CARDIFF HELLLOOOOO!!!!! We back up in dis bitch!!! #UK you are allllll miiiine!!!!!! I came back to run dis town!!! #itsaNavything."
Rihanna will be hitting Manchester, Birmingham, Sunderland and London with special guest David Guetta, who'll be joining her on stage. She'll be bringing her mammoth tour to Dublin, Ireland at the end of next week.
Read more:
Rihanna hangs out in Coco Chanel's apartment in Paris - pictures!
Rihanna: shorter, sleeker hair, blunt fringe and racy maroon jumpsuit!