Rafael Nadal achieved a magical eighth French Open win at the weekend so where better to celebrate than Disneyland?!
The tennis star brought his trophy along to Disneyland Paris on Monday morning (10 June), where he was snapped cuddling up to Sulley from
Monster's Inc
outside Sleeping Beauty's Castle.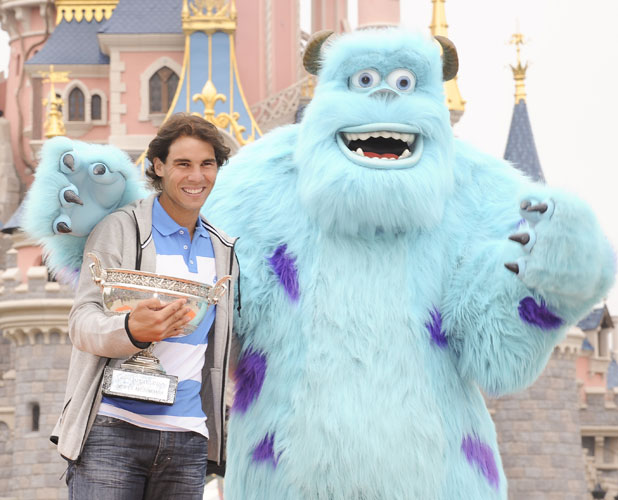 The 27-year-old was greeted by scores of cheering fans as he showed off his glittering trophy in the somewhat gloomy morning weather.
Nadal beat David Ferrer 6-3 6-2-6-3 on Sunday (9 June) to win a record eighth French Open title in a match that was marred at one point when a protestor broke onto the court with a flare.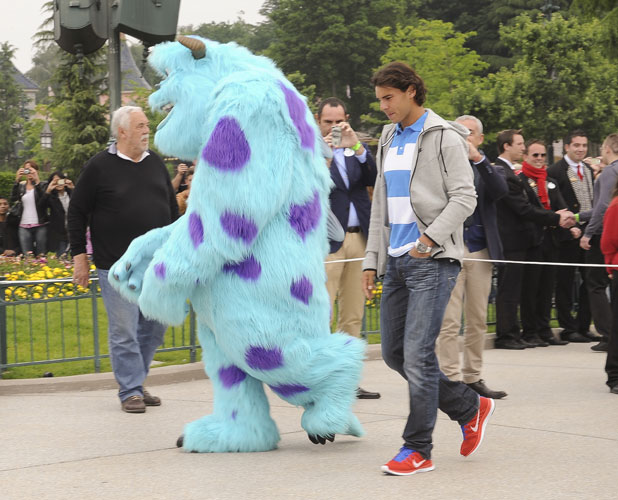 Next up for the Spaniard is a trip to our shores (woohoo!) where he'll be donning his finest whites at Wimbledon. We'll certainly be tuning in!
Read more:
> Laura Robson shares her tennis gym floor workout: step-by-step guide
> Kim Kardashian hangs out with her tennis pro friend Serena Wlliams: picture