Kourtney and Khloe Kardashian took centre stage at a meet and greet with fans yesterday, as pregnant sister Kim stayed away.
The stylish sisters walked the red carpet at the launch of Kardashian Beauty at Ulta Beauty in Huntington Beach, California on Sunday afternoon (9 June).
Kardashian Beauty is the beauty range founded by the siblings. It was previously known as Khroma Beauty, but the name was changed following a legal dispute with another company called Kroma Beauty.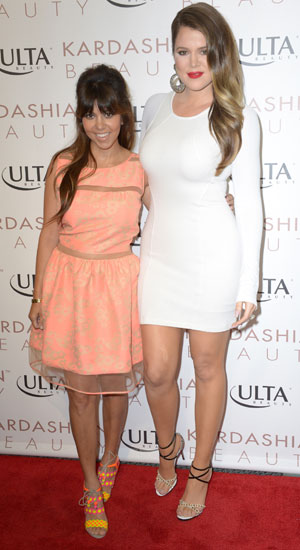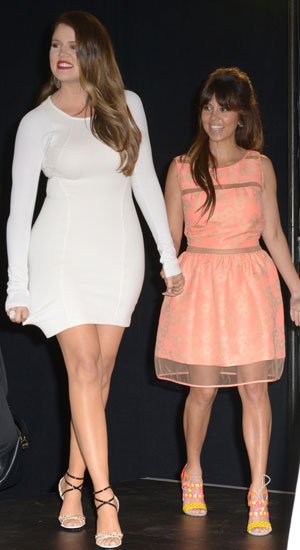 Khloe and Kourtney looked summery and gorgeous in their chic dresses on the red carpet at yesterday's event, where they met fans and promoted the line. Khloe tweeted afterwards: "What a fabulous meet and greet at Ulta!!!"
The only thing missing? Kim! Khloe and Kourtney posted a Keek video online revealing how much they missed their sister, whose pregnancy was the reason she didn't attend the launch.
"We miss Kim so much," said Khloe. "I don't know if Kourtney and I have ever done an appearance without Kim, just the two of us. Kim and I have done them without Kourt because of her pregnancies. Now it's Kim's turn. Kim, we love you and miss you!"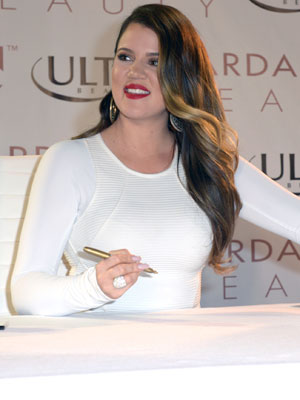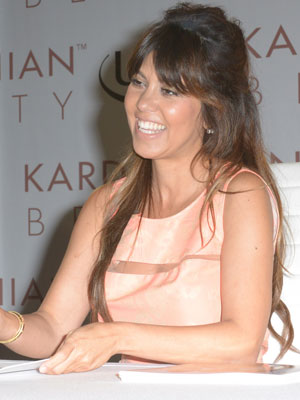 Kim, who is expecting her first child with rapper boyfriend Kanye West in July, probably didn't mind missing the event too much, given that she recently told fans she wanted to keep a lower profile.
In Twitter message posted 6 June, she said: "I get I live a public life. I live my life on a reality show for the world to see. I love my life, but when the cameras stop, that doesn't mean I don't want a break too. I'm 32 yrs old now, about to be a mum. I'm not 25 clubbing around LA anymore."
Read more:
> Pregnant Kim Kardashian sends Kanye West a romantic birthday message
> Khloe Kardashian: 'Kris and Bruce Jenner like to live separately'
> Kim Kardashian admires Kanye West on stage in sweet throwback London picture