Russell Brand has opened up about ex-wife Katy Perry and admitted that he still thinks she is a "lovely beautiful person".
The ladies' man discussed his failed marriage to Katy in the July issue of
Esquire
magazine and revealed that although the couple called time on their relationship, he loved being married and is even open to the idea of getting hitched again in the future.
Russell said: "I tried [marriage] and I loved it. I really think she's a lovely beautiful person [Katy Perry]. It's just hard isn't it?"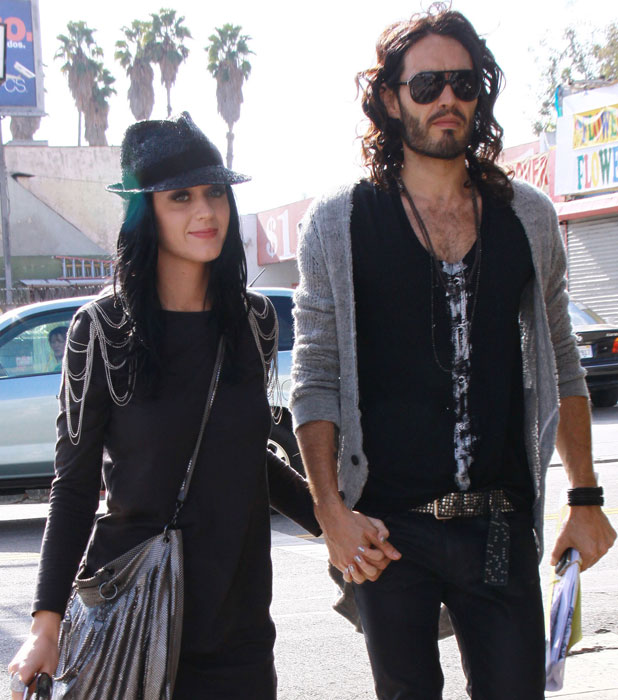 The 38-year-old comedian also explained that marriage can be tricky because you have to prioritise another person and you are unable to just focus on yourself - something which caused a strain on his romance with Katy, who was busy touring for most of their married life.
Russell added: "Some of it's the fame, but I think getting married is… you've got a whole other person that you've got to make as important as you!"
Russell and Katy, 28, wed in 2010 in a lavish Hindu ceremony in Rajasthan, India, near the Ranthambhore tiger sanctuary where Russell proposed to the singer.
The couple even got matching Indian tattoos to seal their love for one another, but over a year later they separated and filed for divorce.
But that hasn't put the British lothario off getting married again.
"I'd like to be married," he said. "I'm just not transmitting that frequency of 'Soulmate! Soulmate!' I'm transmitting the frequency of 'Mmm!'
Since their divorce both stars have moved on and been involved in new relationships. While Russell has been spotted with a string of women - including most recently Chelsea Handler's step-daughter, Alessandra Balazs - Katy has dated singer-songwriter, John Mayer.
Katy and John got together in 2012 and despite splitting up earlier this year, the
on-off couple are now said to be back in one another's arms
.
Russell Brand is the July cover star for Esquire, which is available now. Check out a behind-the-scenes video of his cover shoot here
.
Read more:
Pregnant Danielle Lloyd's son Harry tries to feel baby brother move
Peter Andre heads to Zanzibar for his charity bike ride