Peter Andre is on his way to Africa to take part in a charity bike ride with his brother Michael and roadie Carl.
The trio are set to cycle 30 miles a day over a 10 day period across Zanzibar and together hope to raise a whopping £100,000.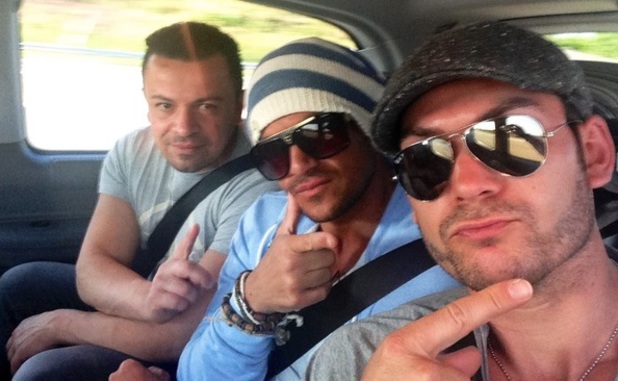 Their sponsorship will be donated to the charity HIPz - Health Improvement Project Zanzibar - to help improve the lives of local sick people.
The father of Peter's girlfriend, Emily MacDonagh, set up the organisation and
Peter, who is a patron, visited Zanzibar in February last year to see the good work they have already done
.
Yesterday (6 June), Peter's brother Michael shared a picture of the trio as they embarked on their journey, adding: "Zanzibar - here we come!"
It's clear Peter is in good spirits despite the gruelling challenge ahead, as he has since tweeted: "Just got a car in Zanzibar and didn't have to pay.... It's afreeca." Boom boom!
Fans can sponsor Peter, Michael and Carl via their Just Giving page.
Read more:
Peter Andre's favourite thing: 'Dinner and wine with Emily MacDonagh'
Read more:
Michelle Keegan and boyfriend Mark Wright pictured cuddling in bed