Michelle Heaton has today launched a national competition to find the UK's most inspiring children and her daughter Faith was on hand to keep her mum company.
The Liberty X singer has been announced as the ambassador for Fayre & Square and Wacky Warehouse's Little Heroes campaign, which aims to find little people that deserve big praise, as well as a prize of £1000.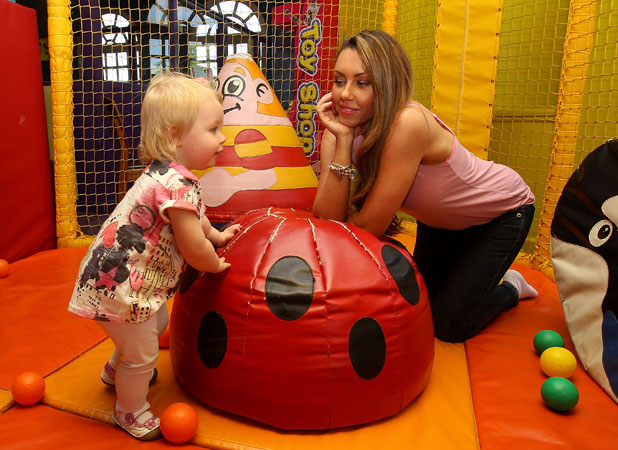 Parents, child-minders, aunts and uncles are all encouraged to nominate children who've done something extraordinary, displayed remarkable courage or gone above and beyond to raise money for charity.
Finalists from the ten regions around the UK will then go head to head in a Facebook vote where a favourite Little Hero will be chosen, with Michelle having the deciding vote.
And being a yummy mummy herself, it seems Michelle is the perfect person to help choose the lucky child to win the prize!
Speaking about her new role, Michelle said: "So many children are faced with tough situations, act older than their years, or simply have a heart of gold – and this is a fantastic way to finally recognise and reward them."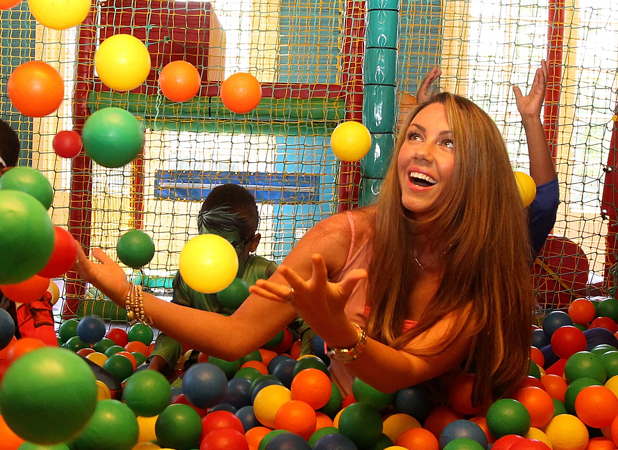 The 33-year-old recently performed across the country with her Liberty X bandmates as part of ITV's Big Reunion tour.
She has since been seen
spending quality time with her tiny tot, Faith
and has also
reached out to Hollywood actress, Angelina Jolie
, who revealed last month that she'd had a double mastectomy to lower her risk of developing breast cancer - the same operation Michelle had back in 2012.
Michelle is now happy and healthy and looked delighted to be hanging out with Faith at the Wacky Warehouse in these cute pictures for the campaign. And we can imagine Faith was having a lot of fun joining her mum at work this time too!
To make your nomination for the UK's most inspirational child, visit the Fayre & Square website or visit the Facebook page for Wacky Warehouse or Fayre & Square.
Read more:
Miranda Kerr makes quick outfit change with two colourful dresses
Kim Kardashian gets official divorce from Kris Humphries