Lucy Watson left a lasting impression on Stevie Johnson and Andy Jordan in last night's (4 June) episode of Made In Chelsea when she walked past them wearing just her underwear!
Lucy, who shares a flat with Stevie, showed off her toned figure as she walked into the kitchen wearing orange-laced lingerie, much to the shock of the two lads.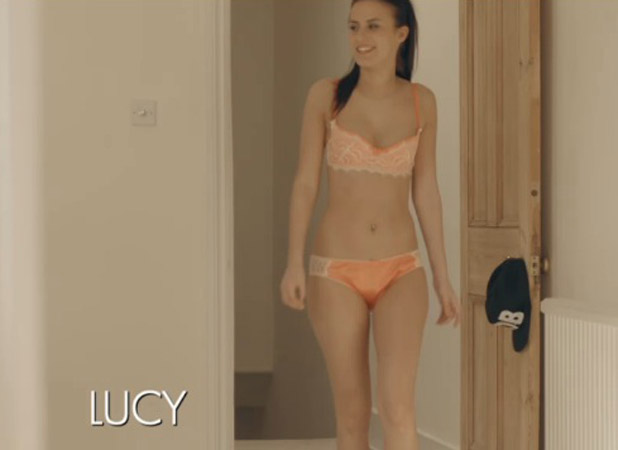 Lucy went into the kitchen to grab the iron and didn't seem at all uncomfortable in just her bra and pants. While it left Andy and Stevie shell-shocked and speechless, Lucy was just wondering why they weren't being conversational enough!
Once Lucy left the room, Stevie admitted, "It happens quite often," to which left Andy replied, "That's f***ing awesome." Andy later added: "Can I move in?" We're pretty sure Andy's girlfriend Louise Thompson wouldn't be too keen on hearing that!
It was a quiet episode for new lovebirds Andy and Louise but we did see Stevie expressing his concern that Louise wears the trousers in their relationship. Andy disagreed though, saying: "It's quite even, we both love being with each other all the time."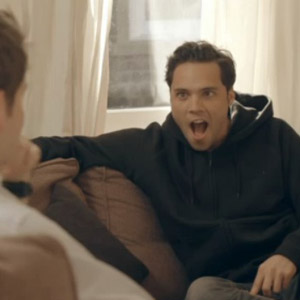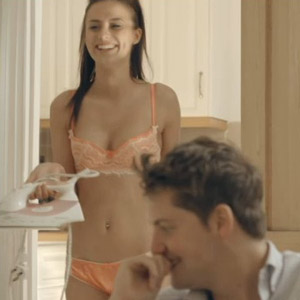 Lucy was involved in most of the major scenes last night as she kissed new guy Alex Mytton, who also turns out to be Phoebe-Lettice Thompson's ex.
After Phoebe-Lettice tried to warn Alex about Lucy, she went to confront her at Mark-Francis' masquerade ball, but it was far from a nice chat, as the situation soon escalated.
Binky Felstead, who was by Lucy's side, said: "You have made it very clear you have no interest in making friends with any of the girls." Phoebe-Lettice replied: "No, it's just you two." Ouch!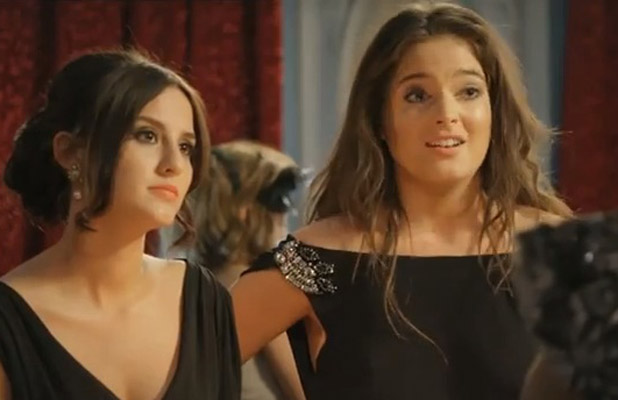 Also in last night's episode:
Jamie Laing decided to apologise and end his current war with
Lucy after finally admitting that he flirted and kissed her in Verbier
. Jamie explained that he lied when Lucy first made the claims about their encounter because he was afraid that he was going to lose his girlfriend Tara Keeney.
Meanwhile Ashley James lost her cool with ex-boyfriend Ollie Locke while she was on a date with Josh Coombs. Ashley blasted Ollie for the failings of their relationship, leaving Ollie speechless and Josh rather confused. She then apologised to Josh for her behaviour, adding: "I'm an Aries OK?"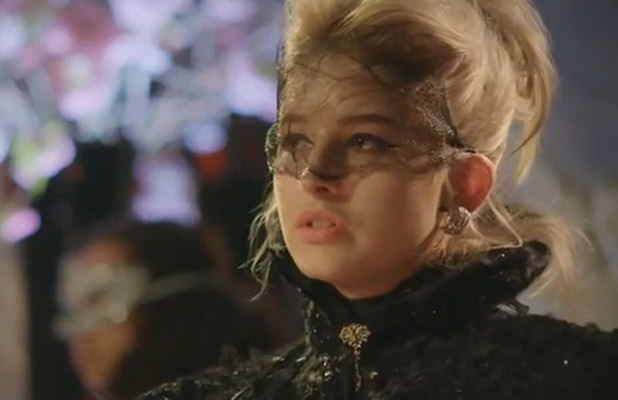 It was the first episode where we saw very little of show villain Spencer Matthews. It turns out he escaped to a private villa in Barcelona but Lucy was the only girl on his mind.
After speaking to Jamie, Spencer told him to invite a group over for a relaxing break in the sunshine, and to make sure that Lucy comes along, and her new date Alex too!
Surely, this can only end one way? We'll have to wait until next week to find out!
Read more:
Made In Chelsea's Jamie Laing flexes muscles for girlfriend Tara Keeney
Get the look: Made In Chelsea's Lucy Watson rocks pink lip in Ibiza!