Kate Middleton and Prince William were among the senior royal family members who today joined around 2,000 people for a special service to mark the 60th anniversary Queen's Coronation.
The pregnant Duchess of Cambridge, who is expecting her first child in July, arrived at Westminster Abbey on Tuesday morning (4 June) with husband Prince William and brother-in-law Prince Harry.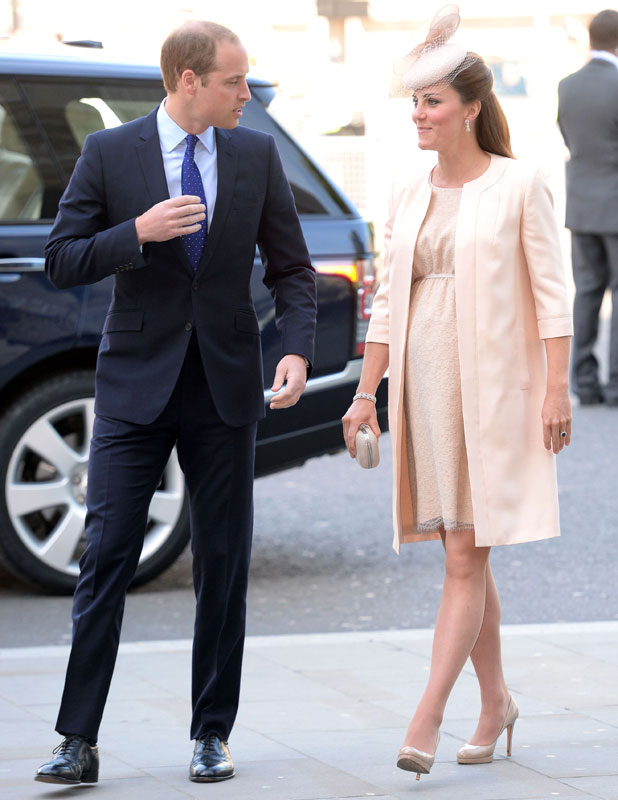 It must have brought back plenty of memories for the young couple as the last time they appeared together at Westminster Abbey was for their widely-watched wedding ceremony back in 2011.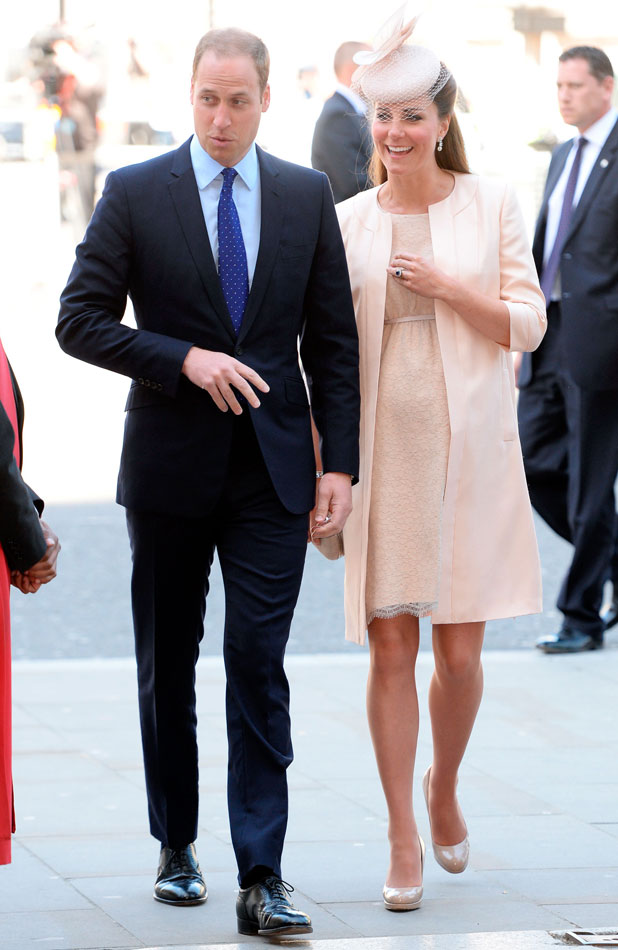 Kate looked beautiful in her peach ensemble as she entered the abbey, and was full of smiles as she greeted the Archbishop. She then walked to her seat alongside Prince Harry, and was spotted sharing a joke with him as they waited for the Queen to arrive.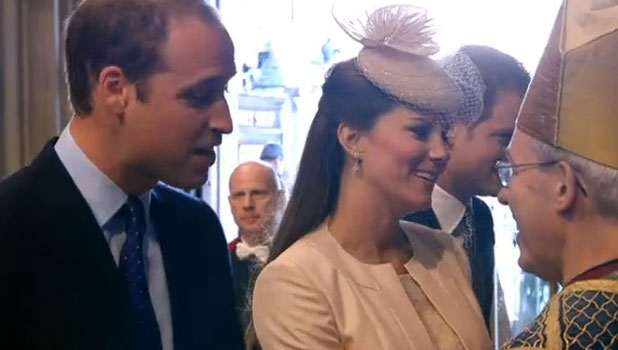 Of course, while Kate garnered plenty of attention, all eyes were on The Queen, who was the last to arrive alongside husband Prince Philip, who was forced to pull out of an engagement the previous night because he was feeling unwell.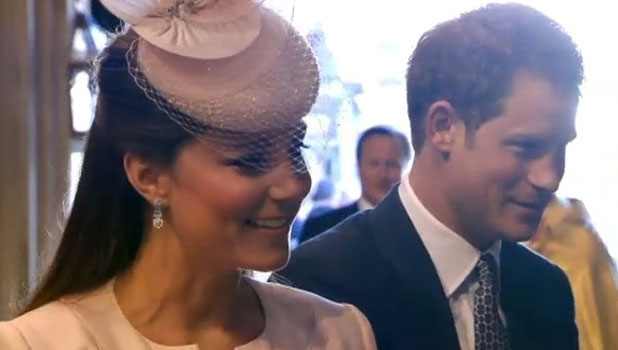 The Queen, looking lovely in an ivory-coloured outfit, and Prince Philip were greeted at the entrance to the abbey by Prince Charles and Camilla, the Duchess of Cornwall, and the foursome then walked to their seats together accompanied by the Archbishop of Canterbury.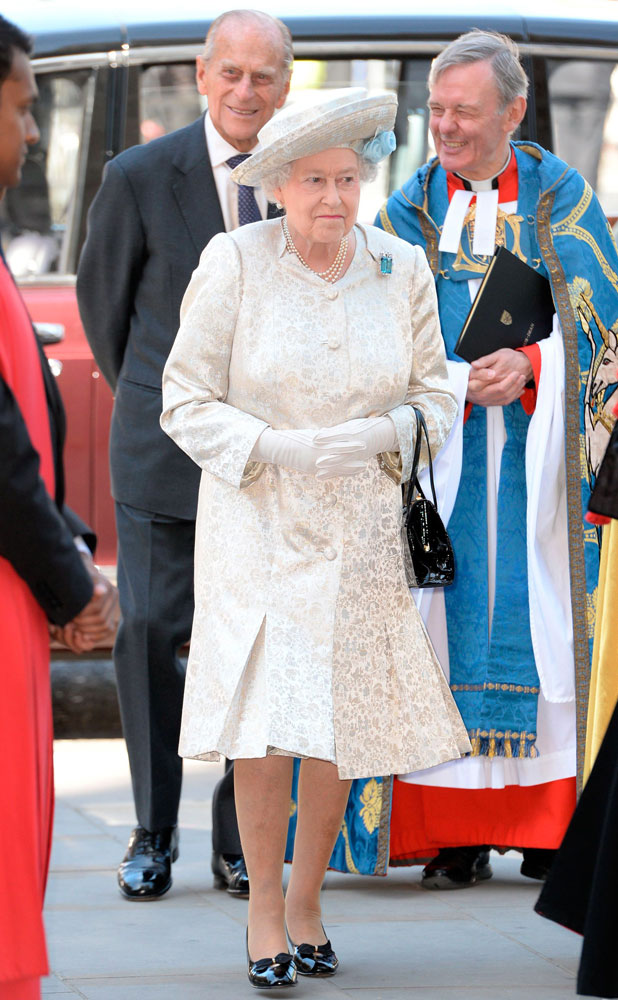 More than 20 members of the royal family were present at today's ceremony to honour the Queen, including her sons and daughter, and grandchildren including Princesses Beatrice and Eugenie and Zara Phillips, who was accompanied by her rugby player husband Mike Tindall.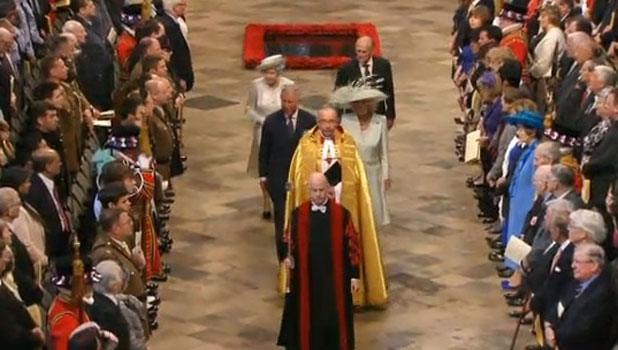 The Queen marked her Diamond Jubilee with celebrations across the UK last year, but she was only crowned 18 months after succeeding her father George VI on the throne, which is why the anniversary of the coronation is today.
The monarch, who was 27 when she took the throne, arrived at the abbey to the same music that was playing back in 1953, which no doubt holds incredible memories for her.
In a moment of history, the St. Edward's Crown, which was used to crown the Queen, was also at the abbey for the ceremony, marking the first time its left the Tower of London since the 1953 coronation. No doubt it had a huge security attachment of its own!
Read more:
> Pregnant Kate Middleton to be thrown a baby shower by Pippa?
> Kate Middleton beats Kate Moss to first place in beauty icons poll
> Prince William goes casual for night out in London: pictures