Kirk Norcross has said that the naked pictures of him that emerged online overnight were actually taken last year.
The former
TOWIE
star apologised to fans today after they were exposed to
rather explicit images showing him fully naked
and apparently engaged in a raunchy Skype chat session.
In the immediate aftermath he tweeted: "People these days!!!! Cooooome oooonnn guys we have all done it I'm just the stupid one that got caught! Sorry guys :-(."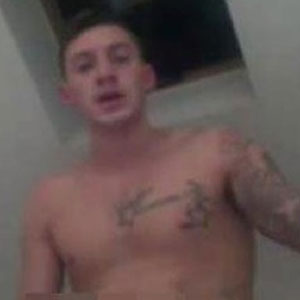 Kirk,
who recently claimed to have had sex with 1,000 women
, returned to Twitter this afternoon to dismiss rumours circulating the internet that the images had been taken by a certain model.
He wrote: "Just want to let everyone know that is was not @CamiLiModel that took the pictures! It was last year sometime! I'm so sorry guys!"
Kirk,
who quit TOWIE earlier this year
, later added: "TRUST NO ONE!!!!"
It's yet to be revealed how the pictures ended up online or who Kirk was chatting with on Skype - the image of a woman is visible in the corner of some of the leaked pictures but her identity has not been revealed.
Read more:
> TOWIE stars show support for Kirk Norcross at book launch
> Kirk Norcross: 'Being on TOWIE can put a strain on relationship' - video