Pregnant Imogen Thomas recently said she can't wait to meet her baby… but she's admitted she might miss having a useful baby bump!
Imogen, 30, tweeted a picture of herself relaxing on the sofa and using her baby bump to balance her delicious looking snack.
She tweeted: "I will miss this tray when bump goes xx."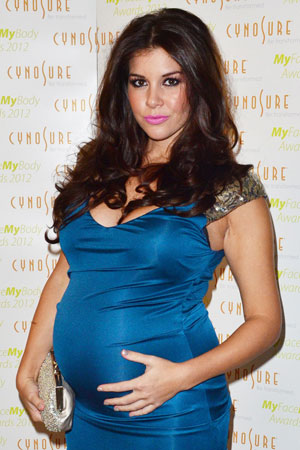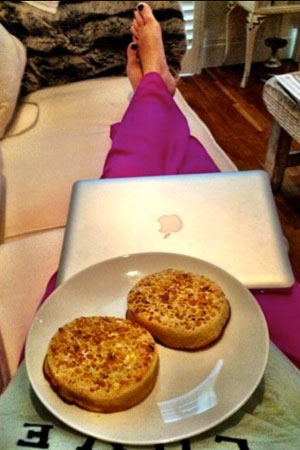 We're wondering if crumpets are something Imogen has been craving throughout her pregnancy because she tweeted the other day about eating them as well.
Imogen recently told fans she's booked a date for a Caesarean section, admitting she's both excited and nervous about her big day.
"My date is booked for a c section! Eeekks! Nervous excited mixed emotions! Can't wait to meet my baby," she said.
Imogen also addressed why she'd opted for a C-section, saying: "For those of u criticising me for having a c sec...the doctor says I have to as my stomach muscles r too strong to turn baby."
She added: "Awww! Thank u for your lovely tweets! Just as long as baby is delivered safely that's all that matters! Here's to a happy healthy baby ."
This will be Imogen's first child with her boyfriend Adam Horsley.
> Pregnant Imogen Thomas can't wait to meet her baby as she books Caesarean
> Imogen Thomas shows off her baby bump in the snow: photo!