Marvin and Rochelle Humes have decided to keep the sex of their baby a surprise.
Despite being spotted
buying baby clothes last week
,
JLS
star Marvin said he and wife Rochelle are in the dark as to whether their unborn child is a boy or a girl.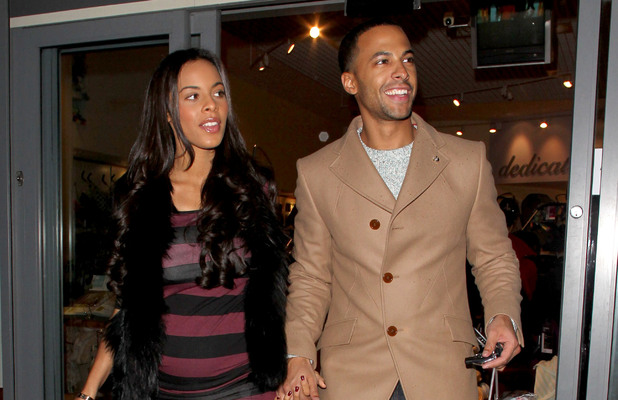 The couple have, however, decided on names for the baby - but they are keeping them a secret too!
Speaking on ITV1's
Daybreak
, Marvin told host Richard Arnold: "We're not sure what the sex of the baby is yet - we're not going to find out. We want it to be a surprise.
"And yes we've got names for both but I can't tell you."
Rochelle was also due to appear on
Daybreak
alongside her Saturdays bandmates earlier this week, but pulled out as she felt under the weather.
Last night, the pregnant star
was feeling brighter so joined Marvin, Oritsé Williams, JB Gill, Aston Merrygold and Mollie King at The May Fair Hotel in London
.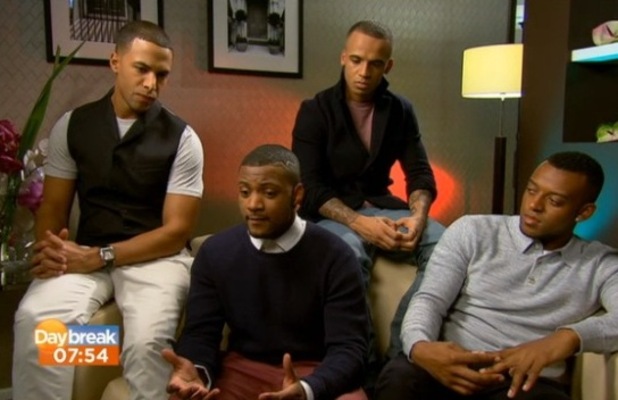 But although the JLS lads love to party, Marvin is convinced the arrival of his baby will calm them all down. He even revealed that the baby will go on tour with them!
"I think they will be amazing [uncles]," Marvin added. "I said earlier, I think there's going to be a difference in these three once the baby comes along."
During this morning's (1 February) interview, the boys also joked about a slight slip-up Marvin made when proposing to Rochelle in The Maldives in December 2011.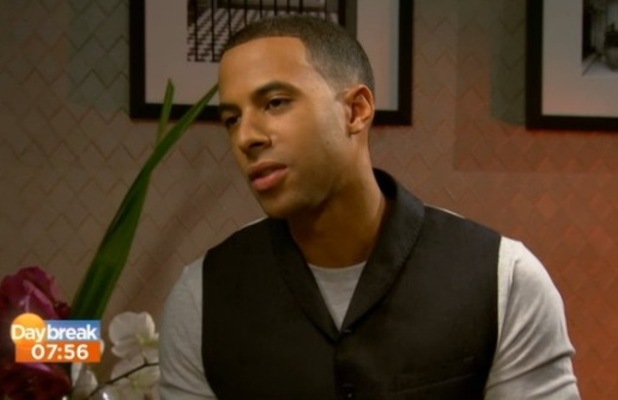 JB revealed: "He said 'I want to make you the happiest man in the world'!"
Red-faced Marvin added: "Yeah, that's what I said. I got so tongue-twisted. I've got it on film as well - I set up a camera as a still shot because it was at the end of the island [but] I had it on video mode so I videoed the whole thing." Oops!
What do you think Marvin and Rochelle are having? Answer in our poll!
Read more:
JLS's JB Gill auctions his hoodie and trainers for charity
Read more:
Jessica Simpson's best friend expecting baby with Clueless star