Justin Bieber can turn any activity into a mini photo shoot and yesterday he couldn't resist posing for a few pictures in mud splattered clothes after a hardcore quad biking session.
The teenage superstar let his perfectly gelled hair down (metaphorically of course) for a day off with his best friend, rapper Lil Twist, and instead of hanging out and playing video games the pair opted for an adrenaline fuelled afternoon of quad biking.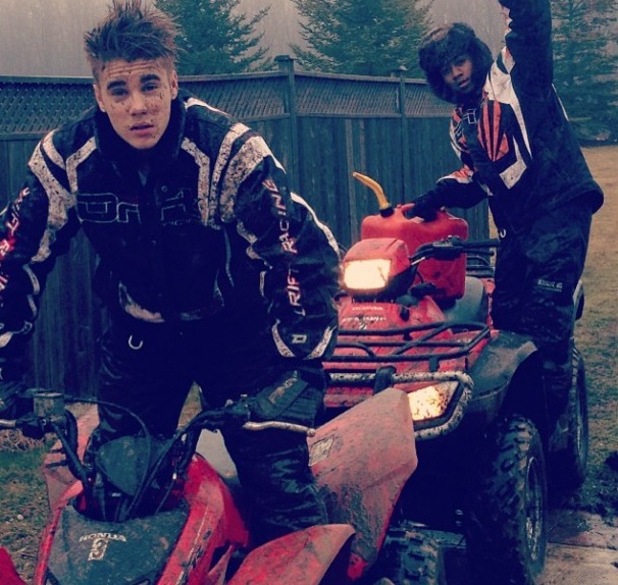 Despite being covered head to toe in mud, the twosome didn't shy away from the camera and posed for a few fun snaps on their bikes.
Justin, 18, uploaded the photos to his Instagram account later that day (31 January), with one of the captions reading: "Me and Twizzy gettin a little muddy."
Another caption said: "Ridin dirtyyyyyyyyy."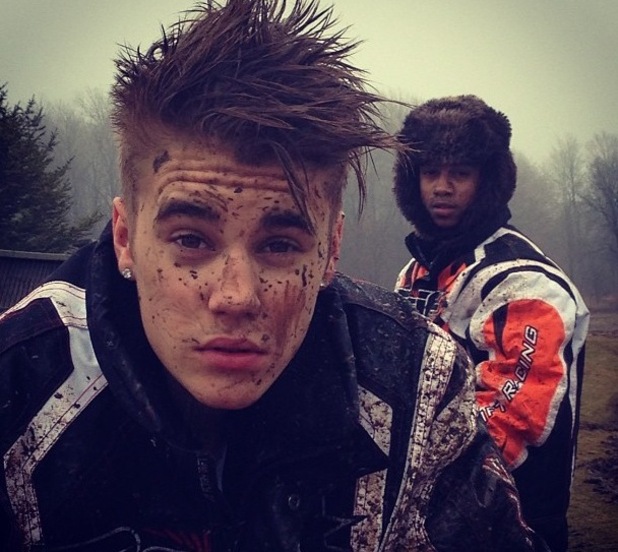 Both boys could be seen kitted out in appropriate quad biking outfits and were clearly serious about looking good while cruising around on their off road vehicles.
Given the grey weather, Lil Twist chose to cover up in a furry hat, but Justin decided to keep his spiky hair style on show - which had somehow managed to stay in place during all of that biking!
Justin has been close to the 20-year-old rapper for some time now, with Lil Twist even appearing in the video for 'Baby' in 2010.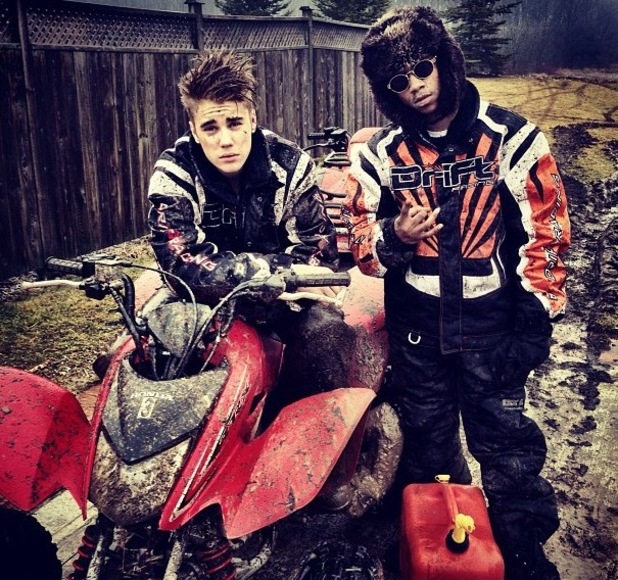 However, a number of people have reportedly expressed concern about the pair's blossoming friendship and allege that Lil Twist could be a bad influence on the 'Believe' singer.
Nevertheless, Justin has frequently come to his friend's defence and continues to post pictures of them both hanging out to prove that they will not be falling out anytime soon.
What do you think of Justin's quad biking photos? How has he managed to to keep his hair in place? Let us know below.
Read more:
Selena Gomez is "good" after Justin Bieber split
Read more:
Justin Bieber is starstruck meeting basketball legend Michael Jordan