Kim Kardashian said recently her pregnancy wouldn't sink in until she saw the baby bump… well, here it is!
The
Keeping Up With The Kardashians
star posted a photograph of her growing baby bump on Instagram with the caption: "Well hello there! #PoppedOuttaNowhere!!!"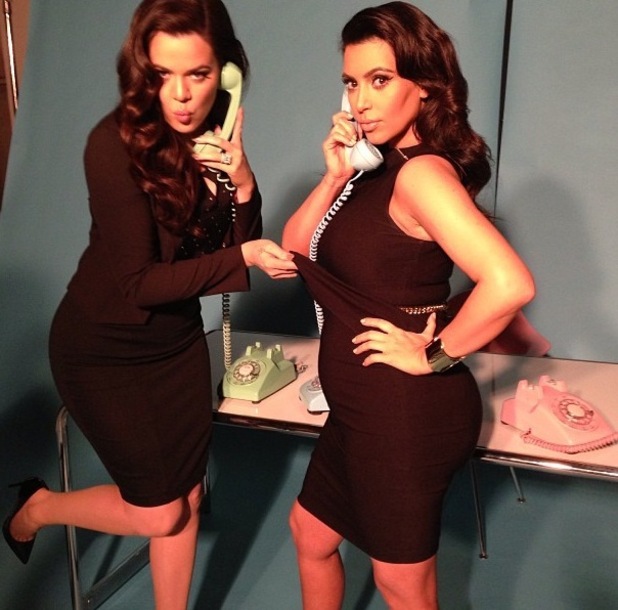 And just in case you can't see the bump, that's her sister Khloe Kardashian standing next to her and helpfully pointing it out!
Clearly fans are just as excited as Kim and Khloe are in this photo! The cute picture has had nearly 350,000 favourites and 10,000 comments since it was posted on Thursday night.
Kim, 32, is expecting her first child with rapper boyfriend Kanye West in July.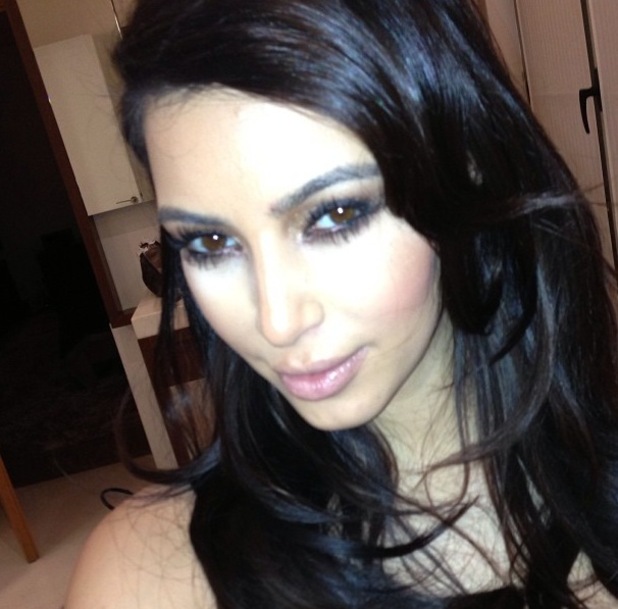 The reality star may not be due for several more months but she was thrown an impromptu surprise baby shower during an appearance on US late night chat show
Jimmy Kimmel Live
this week.
Kim, who was being interviewed with sister Kourtney, was surprised by balloons, virgin cocktails, a giant 'Kongratulations' banner, and a big book of baby names beginning with K.
She also revealed during the chat Baby Kimye won't be on TV because she and Kanye have decided to keep their first born away from the spotlight. From when he or she is born, presumably...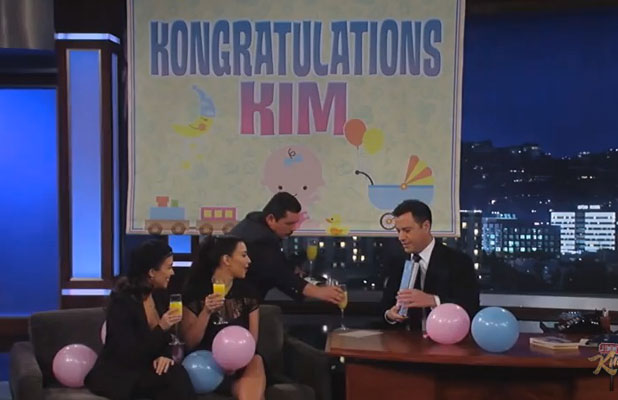 Kim's just back in the US following a whirlwind business trip abroad which saw her partying in Ivory Coast and visiting an orphanage, and attending Paris Fashion Week and shooting a fragrance commercial in Paris.
Now back in Los Angeles, she's told fans she's eager to start getting back into shape for a healthy pregnancy, saying: "Now that I'm back from Paris it's time to get back on my workout grind!
"It's hard to keep to a strict workout schedule when I'm travelling but being home I can get back to my normal workout schedule."
> Kim Kardashian hangs out with BFF tennis player Serena Williams: photo!
> Khloe Kardashian copies sister Kim with knee-length Givenchy boots
The story of Kim and Kanye so far!