Rita Ora has been pulling out all the stops for her sellout 'Radioactive' tour to make it as memorable as possible for herself and fans.
The 'Hot Right Now' singer kicked off her debut tour in Manchester at the start of this week and performed at Glasgow last night, but she's already achieved her dream.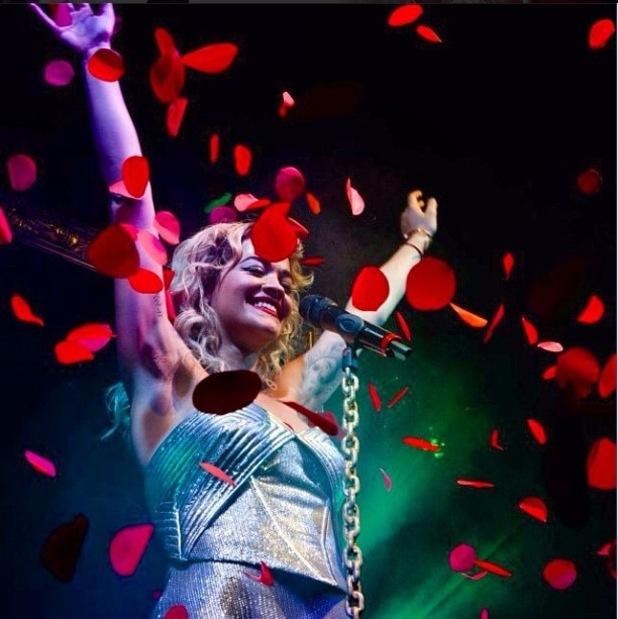 Despite performing in front of thousands of fans, Rita revealed that her lifelong dream was to be showered with rose petals!
The 22-year-old uploaded photos to Instagram from her concert showing the decorations falling onto the stage.
She said: "I got my dream raining rose petals. Finally! #radioactivetour."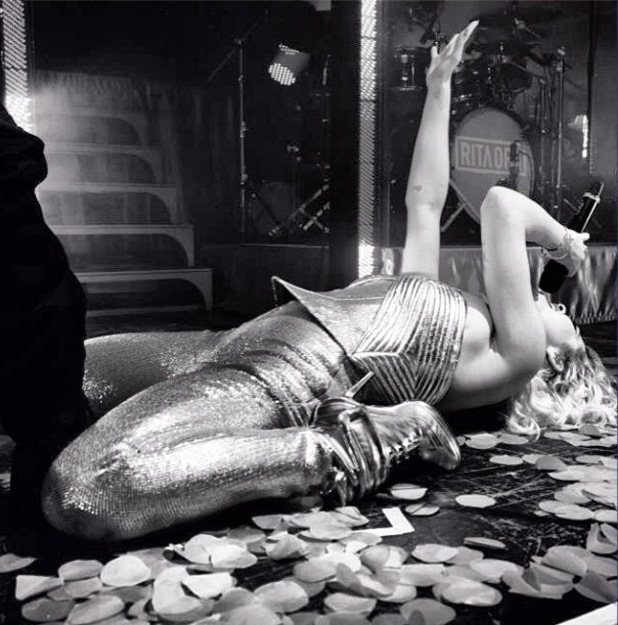 In another black and white snap, Rita strikes a pose while lying on the floor and thrusts an arm up into the air. She wrote with the photo: "Write my name in the stars."
After Rita's first gig in Manchester, she headed to Newcastle and it seems she was pretty impressed by the city.
She said: "Geordies you were mental! Amazing thank you for having me! Wow I have to come back to Newcastle! Next stop Glasgow. ‪#RadiaoctiveTour."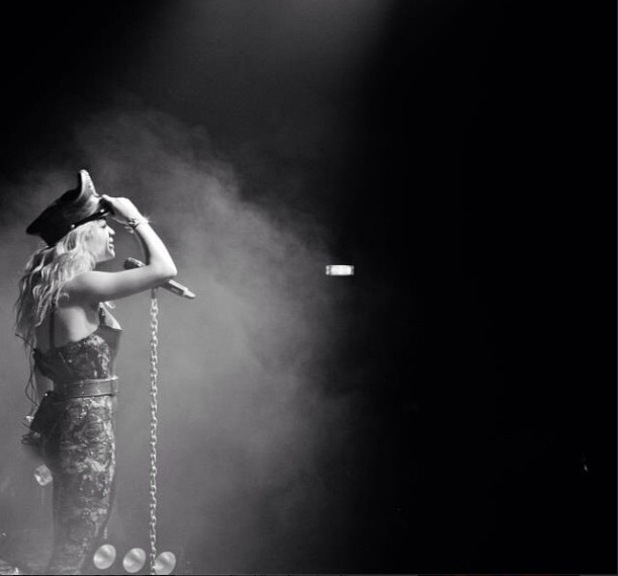 But although she's busy touring and attending after parties, Rita admits that she's been missing the company of her BBF Cara Delevingne - so much so that she bought a teddy bear as comfort!
She tweeted: "New member on the tour bus.....miss my wifey @caradelevingne hehehe."
Read more:
Rita Ora is bulletproof in statement jewellery!
Rita Ora kicks off Radioactive tour in futuristic three-in-one outfit