TOWIE's Joey Essex and Sam Faiers seem to be having so much fun on holiday in Dubai that it's worn Joey out, as he was pictured 'sleeping like a baby' on the beach.
The two reality TV stars have been
sunning themselves in the warm weather all week
, but their nights out partying might have got the better of Joey, since Sam caught him catching a few Z's while sunbathing.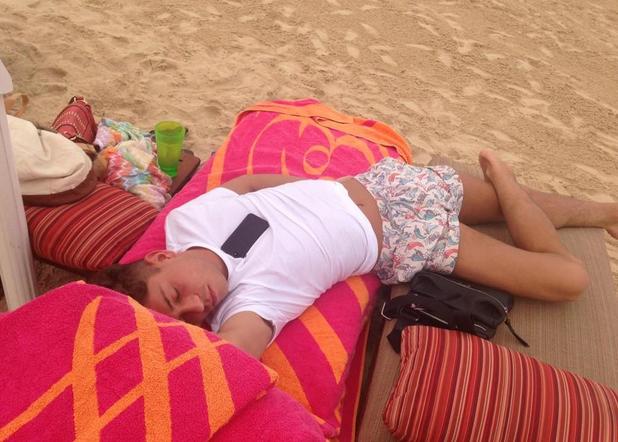 Sam, 22, couldn't resist taking a cheeky picture of her beau as he slept and even decided to share the cute snap with her fans by posting it on Twitter on Tuesday (29 January).
She tweeted: "Joey asleep in the beach like a baby"
The funny photo shows Joey, 21, sprawled out across two sun loungers with his phone lying on his chest. Conscious not to get sun burnt while snoozing in the sweltering heat, Joey is covered up in a white T-shirt, which is teamed with a pair of printed beach shorts.
The loved-up Essex couple have also been joined in Dubai by Sam's sister Billie, Billie's boyfriend and a few other close mates and it looks like the group have been partying hard ever since they arrived. No wonder Joey's trying to catch up on his sleep!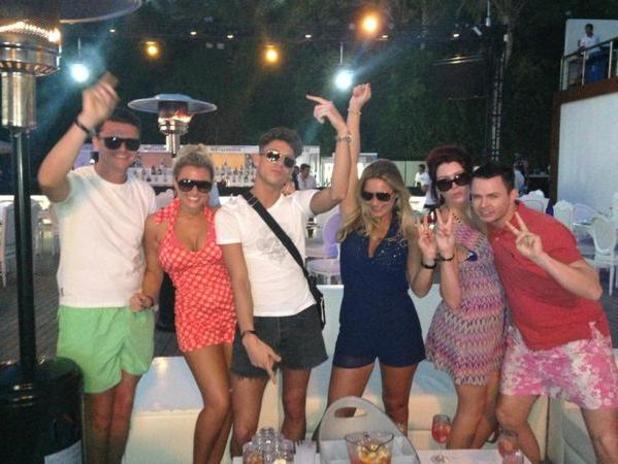 Billie is a big supporter of Sam and Joey's relationship and has even admitted that she's a fan of Joey's quirky fashion sense - including
his unusual new hair style
!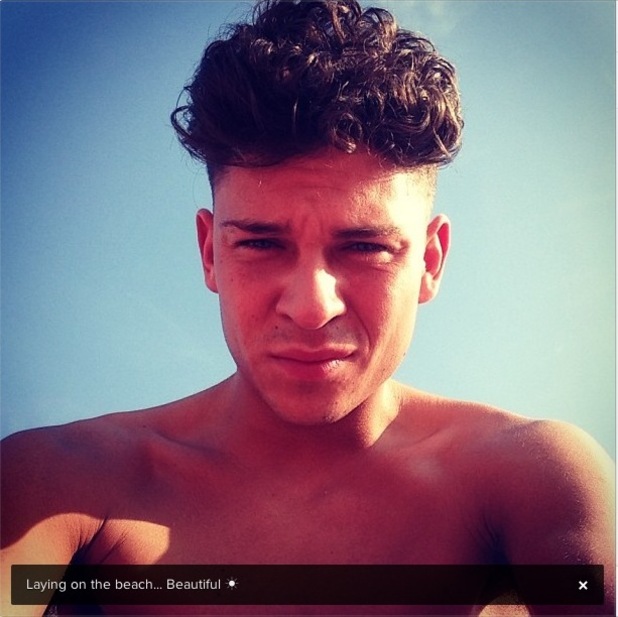 Speaking about his recently half-shaven head, Billie exclusively told
Reveal
: "It's a bit different to the usual Essex boy look. I think this style is becoming the more in thing now, the more trendy hair cut. I think it really suits him!"
What do you think Joey's new hair? Let us know below.Read more: TOWIE's Joey Eesex and Samantha Faiers holiday in DubaiRead more: Bille Faiers: "TOWIE won't last forever, we want longevity in fashion world"