So....who's looking at the shoes?
They do, of course, take a supporting role to the rather spectacular form of US model
Kate Upton
but we're sure the bosses at shoe company Sam Edelman aren't too worried, as this campaign has got the whole fashion world talking.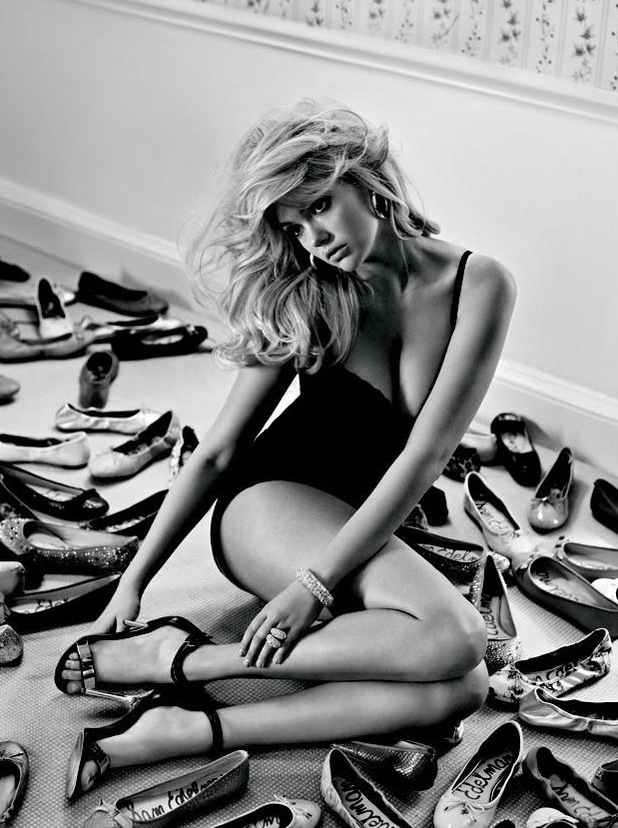 Back at the beginning of the year, we tipped Kate, 20, for great things. She's part of a trend away from the whippet thin size zeros of the catwalk and these pictures confirm it.
They're from her first high fashion shoot - one of few in which she
isn't
wearing a bikini - and marks her move from Sports Illustrated pin-up to fully fledged fashion femme fatale (she reminds us of a young Claudia Schiffer).
Fashion boss Edelman and photographer David Lipman says: "We chose Kate because she isn't stick-thin. She's beautiful and All-American."
A great decision, we say.
What do you think? Post your comments below. Every one is entered automatically in our competition to win £50 for Comment of the Week> Kate Upton thinks One Direction's Harry Styles is cute!> High street closures are bad but more bargains are good!