David Beckham is back on the football pitch and looked to be in good shape as he spent the morning training with Arsenal football club.
Just yesterday we were swooning over shots of
David running around the streets of Marbella
for an Adidas advert. And today, David surprised us again, by doing a spot of training with Arsenal at their Hertfordshire base. It feels like a long time since we've seen Becks wearing a kit and not just standing in his underwear!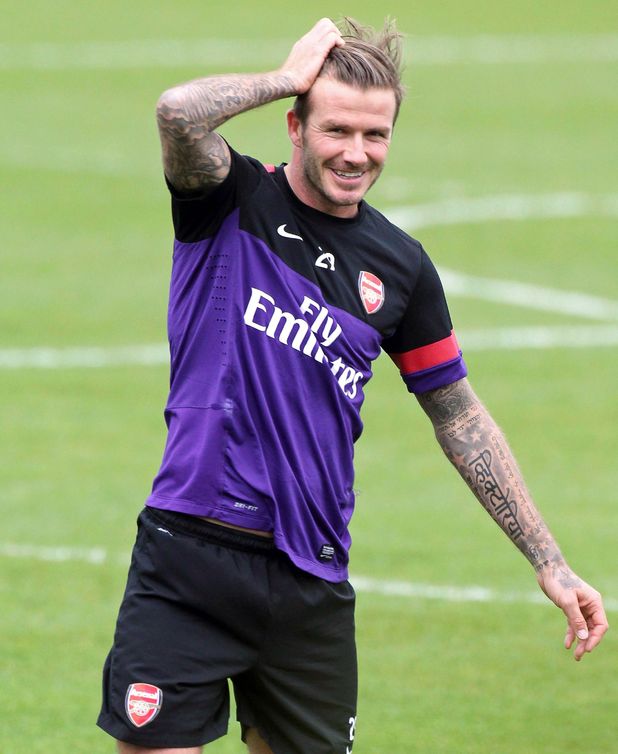 The 37-year-old hasn't signed a new deal since his contract expired with American soccer team, LA Galaxy, so he headed to the Arsenal training ground today to get back in shape. Although he looks pretty fit from where we're standing!
Even though he did show off some of his skills, we were wondering just how much training David was actually getting done, as in most of the snaps, he appeared to be posing and flashing his sleeve of tattoos.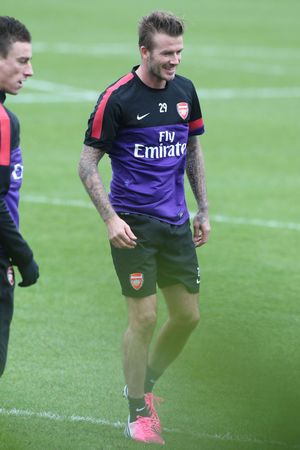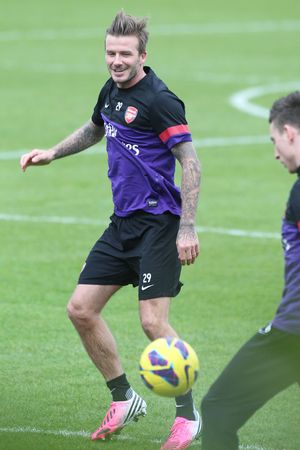 The former England captain was all smiles though and he clearly looked happy to be back on the pitch.
The dad-of-four is also rumoured to have sent his three sons, Brooklyn, Romeo, and Cruz to play in Chelsea's youth system, so in years to come we'll expect to see them follow in their father's famous footsteps.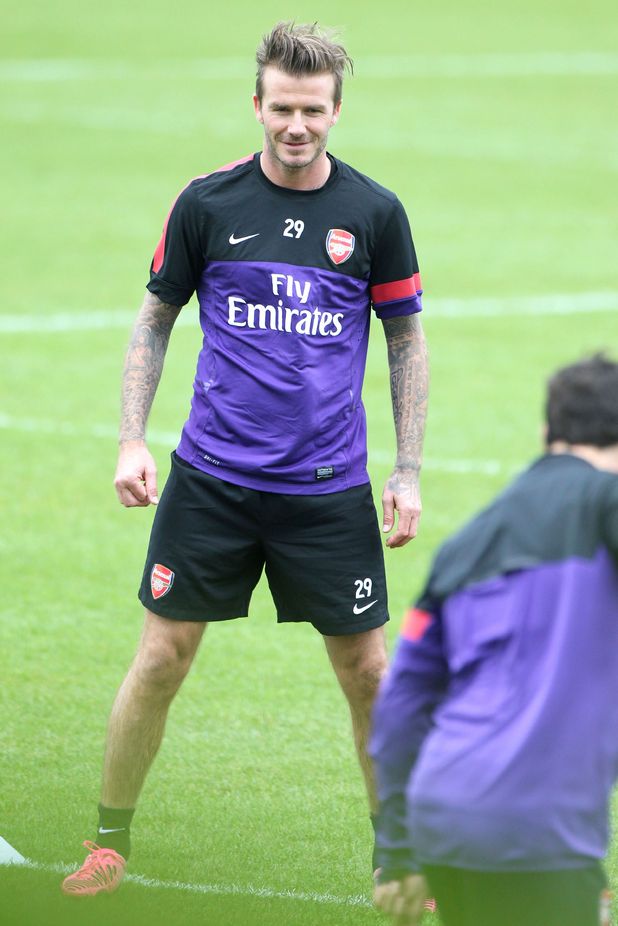 David, Victoria and co relocated to England after the winter break and it looks like the clan are quickly settling back into life and the British cuisine after Victoria was spotted ordering some food from a fish and chip shop!
We don't know where David will continue with his football career, but hopefully he'll be spending most of his time on a pitch which gives us more opportunity to look at him!
Read more:
David Beckham enjoys the sun while shooting new Adidas advert
Victoria Beckham glams up the March issue of ELLE UK: pictures