Beyoncé appears to have responded (kind of) to all that recent speculation over whether she did or didn't lip sync at President Obama's inauguration by donning a T-shirt asking: 'Can I Live?'
The pop star's high-profile performance of the American national anthem at the Washington D.C. event on Monday, 21 January caused confusion around the world after some quarters claimed she hadn't been singing live.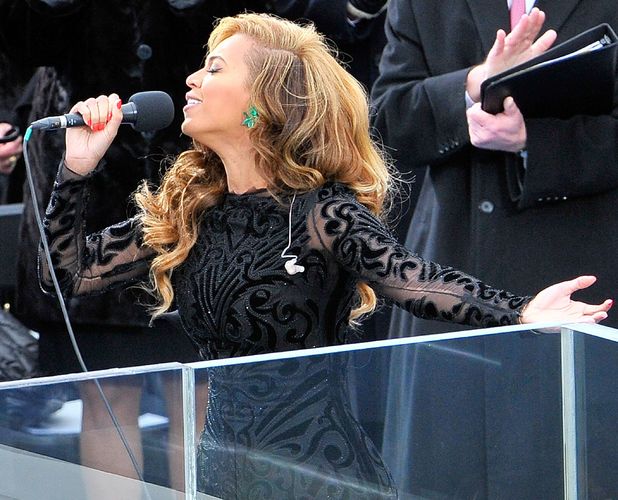 Some reports claimed she was resting her voice ahead of her big comeback performance at the Super Bowl, but
Beyoncé
herself kept quiet, only fuelling speculation about what was going on.
But has she now broken her silence?
She posted a picture of herself wearing this 'Can I Live?' jumper on her official Instagram, and from the way she's shrugging her arms it looks like she's posing a question.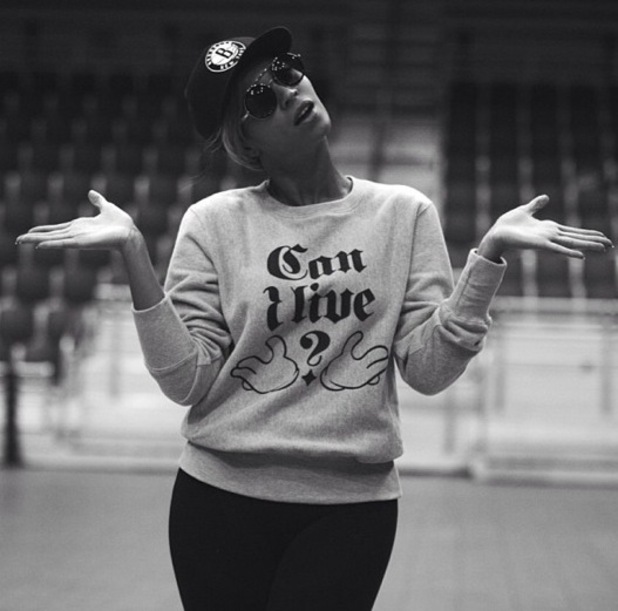 It is worth noting, however, that her husband Jay-Z has a song called 'Can I Live' so maybe it's just a nice supportive gesture for him…
Either way, doubters will find out whether Beyoncé chooses to sing live or not when she performs at the Super Bowl on Sunday, February 3.
And, just to illustrate how much pressure must be on her, last year's Super Bowl (which featured a performance by Madonna) was watched by over one hundred million people in America alone. Yikes!
Mum-of-one Beyoncé has been teasing fans ahead of her big performance by posting several pictures from rehearsals on her official website and Instagram. There are also rumours that her Destiny's Child band mates and even hubby Jay-Z could join her on stage.
Whatever happens, you can't deny Beyoncé knows how to build anticipation!
> Khloe Kardashian: 'Beyoncé has haters? I don't feel so bad now'
> Pictures from Beyoncé's Super Bowl rehearsals!