Katy Perry came face to face with her own Madame Tussauds waxwork yesterday (Jan 26) and looked bemused by the likeness!
The 'Fireworks' singer couldn't help smirking as she struck a pose with her wax figure at the famous tourist attraction.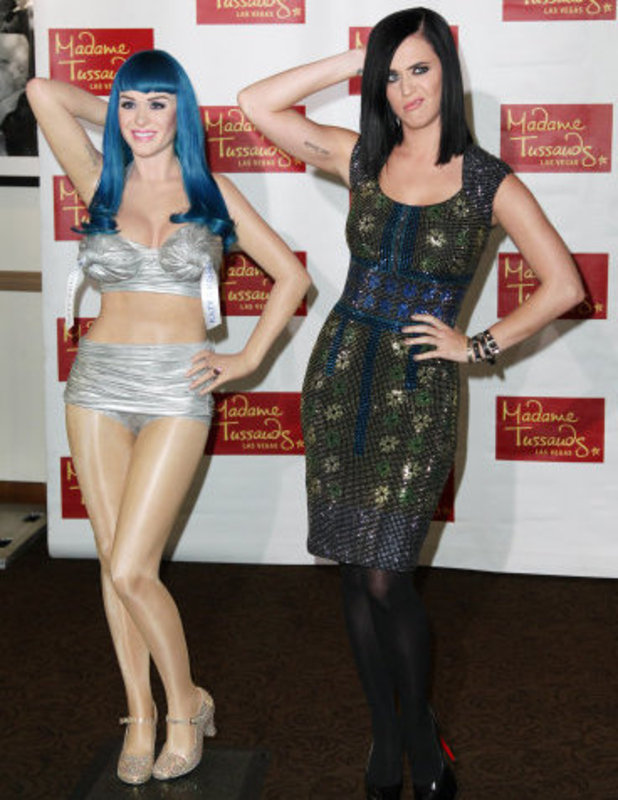 Katy was shown her wax lookalike at the famous Madame Tussauds museum in Las Vegas on Saturday.
But it wasn't too difficult to spot the difference!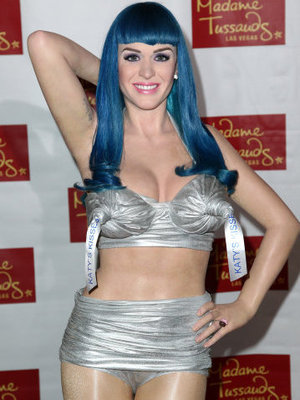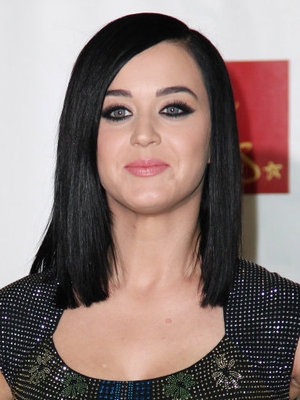 The fake Katy was dressed in a silver Hershey's Kiss-inspired bikini with shiny leggings, silver Mary Jane heels and a fringed blue wig. While the real singer was covered up in a cute dress, with her hair back to raven black.
Katy enjoyed meeting fans and posing with the wax figure for pictures.
Do you think the waxwork looks anything like Katy? Let us know your thoughts below!
READ MORE:
Katy Perry and John Mayer cosy up on Inauguration Day: pictures!
READ MORE:
Katy Perry wears American flag-themed corset at Kids' Inaugural Ball
Watch
Katy Perry
's video for 'California Gurls' below: