Kimberley Walsh thinks her bum has a life of its own after finding out it has a Twitter page!
The Girls Aloud singer opened up to
Cosmopolitan
about her killer curves, having a family and life as part of Girls Aloud.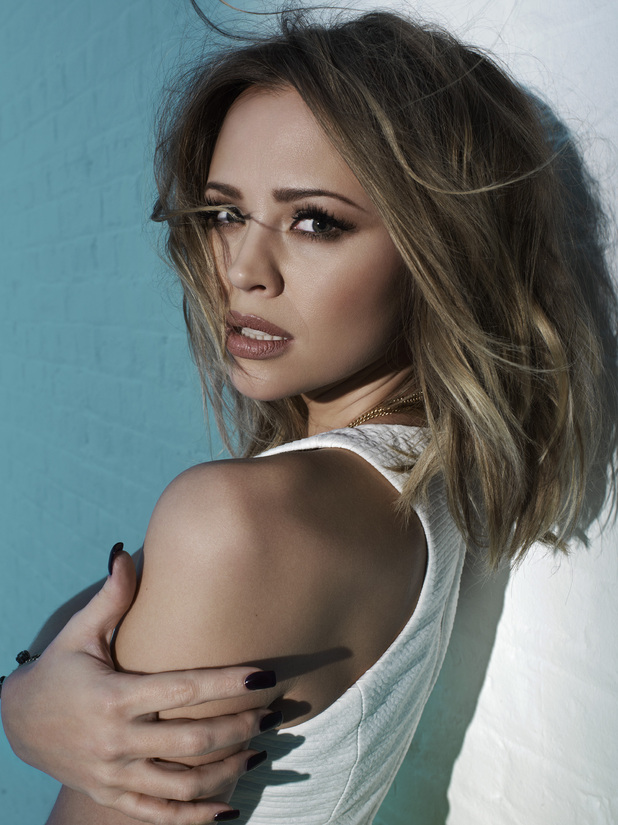 Speaking about the new-found interest in her derrière, the 31-year-old said: "It's got a life of its own! Something about my bum was trending on Twitter recently and I was like, 'Oh, my god, you lot are crazy!'
"Nicola loves to give my bum a squeeze too. She's very toned and a completely different shape so she's like, 'It's a sponge!'"
Kimberley, who danced her way to final of this year's
Strictly Come Dancing
, showed off her toned body in a series of sultry poses for the photo shoot, but said she still finds it hard to be sexy.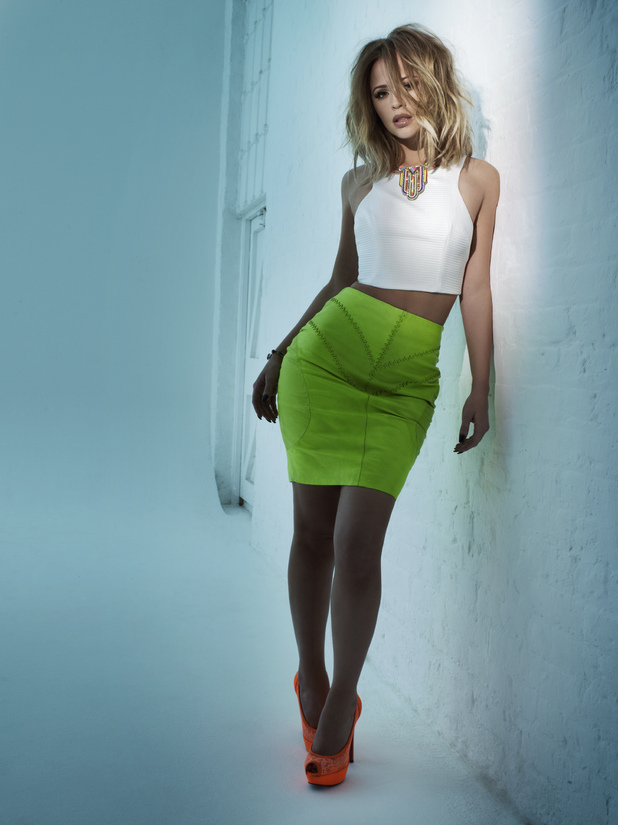 "I find it hard to talk about myself being sexy, but I guess my shape is more womanly than the model look, and that's sexier," she said.
"I go with it; that's how I am!... But it's not like putting on a dress suddenly makes you feel sexy. You need to feel good about yourself first. And I do – physically I'm really fit, and I'm really happy."
Kimberley has been dating boyfriend Justin Scott for nine years and even though she's looking to the future, she insists that she's not in any rush to get married - although a baby wouldn't entirely be off the cards!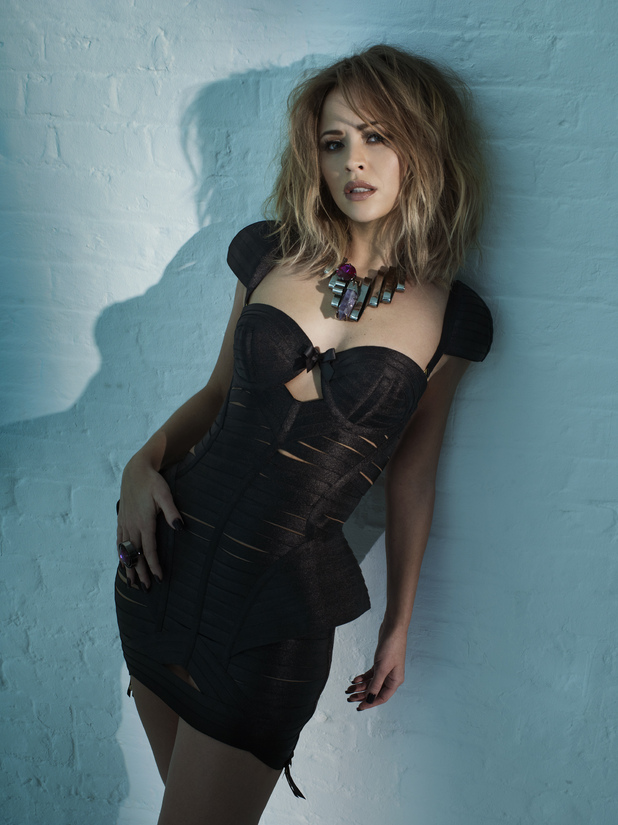 "I do eventually want to settle down and have a family, which is why I'm fulfilling all of my dreams and selfish ambitions right now," she said.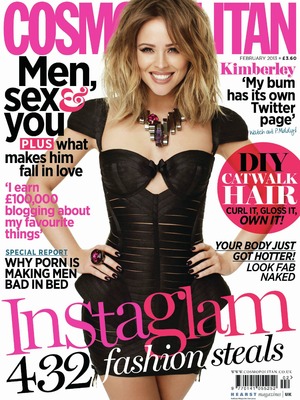 "I could definitely have a baby as part of Girls Aloud. The girls would support me because, as much as we put the group first, family is more important than any job. I'm not there yet, though."
Alongside being on
Strictly
, Kimberley was also busy working on her solo album
Centre Stage
and reuniting with Girls Aloud.
The girls recently celebrated ten years in the music industry which Kimberley said has made them all the more mature.
"It's really nice. We've already fallen back into the same patterns; it's weird. Well, Sarah's not really a party animal anymore so that's changed, but I still fulfil the same role.
"Cheryl's quite motherly too, while Nicola and Nadine are the young ones. We're still protective of them even though they're women now!"
The full interview appears in February issue of Cosmopolitan, on sale now. Also available as a digital edition.
For behind-the-scenes footage of Kimberley's cover shoot, please visit www.cosmopolitan.co.uk/kimberley
Read more:
Kimberley Walsh releases video trailer for solo album 'Centre Stage'
Girls Aloud's Sarah Harding can't get enough of faux fur coats!