Lindsay Lohan has been rumoured as a possible Celebrity Big Brother contestant and if it's true, then she's certainly enjoying her final moments of freedom.
While the (still unconfirmed) Celeb Big Brothers housemates began their interviews with the press on Wednesday, the
Mean Girls
actress was snapped out enjoying dinner at Nozomi restaurant in London.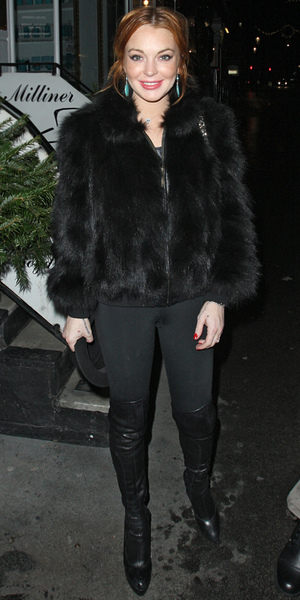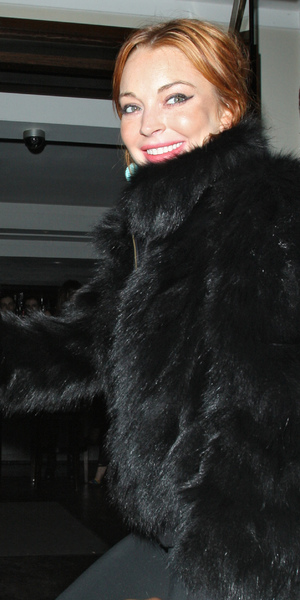 Of course, she might have been doing interviews earlier in the day ahead of the show beginning tonight, or maybe she's been telling the truth the whole time and really is in London for other reasons.
Looking better than we've seen her look in a long time, the star was full of smiles as she entered the eatery with friends.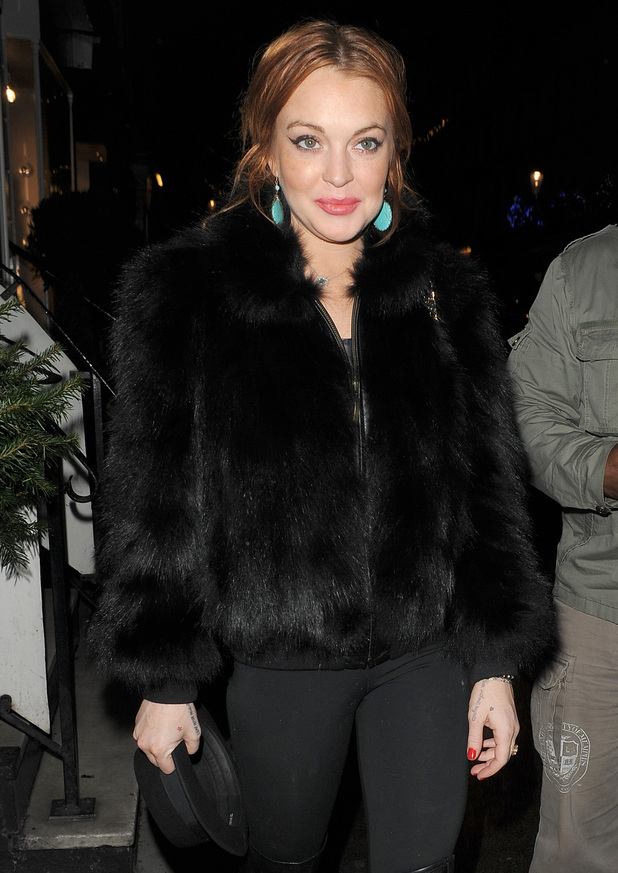 It was a different story on the way out, however, as red-haired Lindsay looked less than eager to be photographed and hid her face from the waiting cameras.
Maybe that was because she was reported to be dining with a rather hunky mystery man?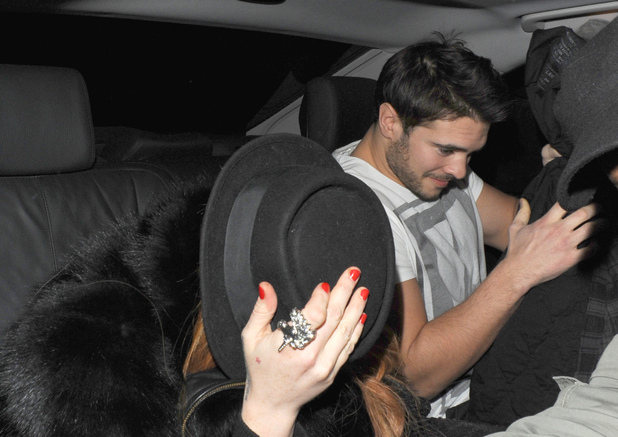 Lindsay, 26, had been
linked to The Wanted singer Max George
at the end of 2012, after she was spotted at several of the band's concerts in the US and tweeted a picture of his jumper, which appeared to now be in her possession.
So, is this an innocent dinner with a friend or a new man for a new year? Either way it's good to see Lindsay looking happy and healthy.
> Steps' Claire Richards fuels Celeb Big Brother rumours with tweet
> Heidi Montag and Spencer Pratt go sightseeing in London
Check out other rumoured Celebrity Big Brother housemates in our gallery below: