Hugh Hefner's new wife Crystal Harris has given us a glimpse at her gorgeous wedding gown in a new photograph from the big day.
Hef, the 86-year-old founder of Playboy Magazine,
tied the knot with model Crystal in a small ceremony at the Playboy Mansion
six months after she jilted him just before their planned June 2011 nuptials.
Crystal, 26, wore a pale pink mermaid gown to walk down the aisle, and tweeted a picture of the dress just after saying 'I do'.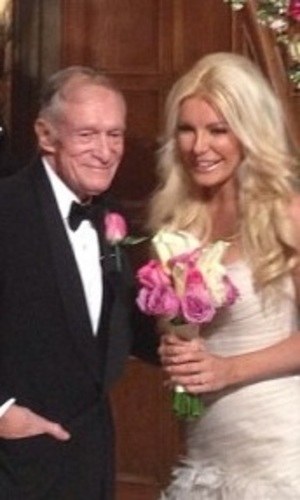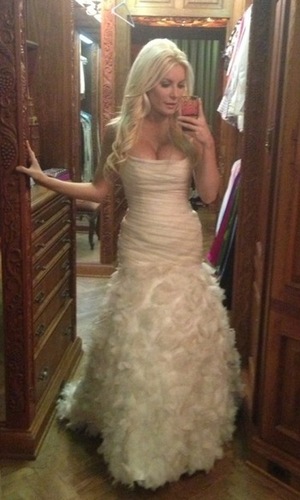 She also gave followers a taste of what their wedding reception was like by tweeting photos of the flower arrangements and details about the music.
"The harpist and flutist did an amazing job last night," she said. "They played 'As Time Goes By', 'Because You Loved Me', 'Somewhere Over The Rainbow' and 'Chasing Cars'."
Crystal and Hugh first became engaged on Christmas Day in 2010 and had planned to marry in June 2011 in a ceremony that would be filmed for a US TV special.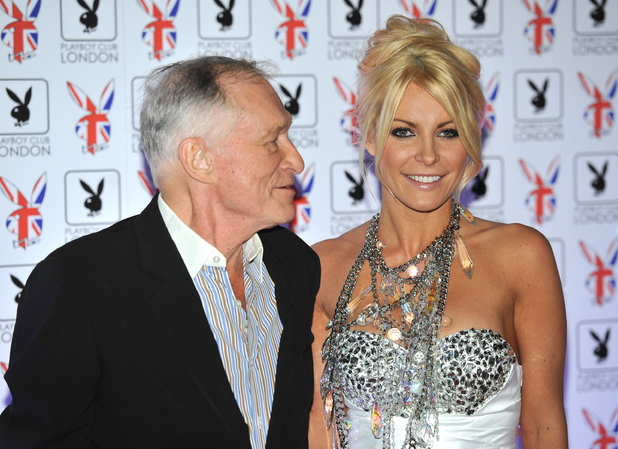 Then, just days before the wedding Crystal announced on her website that she'd called it off "after much deep reflection and thought".
The planned TV special became a documentary on the aborted wedding, while Hugh slapped stickers saying 'runaway bride' on the new issue of Playboy, which featured Crystal on the front and the caption "Mrs Hefner".
But, in 2012 the couple reconciled, with Crystal saying she'd just needed some time away from the Playboy Mansion to realise how much she loved Hef.
> Pregnant Kim Kardashian celebrates New Year's Eve in Vegas: pictures!
> Strictly Come Dancing judge Len Goodman marries his girlfriend
Browse our gallery below for more celebrity couples who married in 2012!