Khloe Kardashian has said she is "over the moon" about elder sister Kim Kardashian's big pregnancy news.
Kim, 32, and her 35-year-old rapper boyfriend Kanye West
announced on New Year's Eve that they are expecting their first child
together.
Khloe initially congratulated her sister on Twitter by writing: "KIMYE! Keeping secrets is hard with so many family members! Especially when you are so freaking excited!!!!! LOVE is everything!!!!"
She later posted a lengthier message of congratulations on her official website, saying both she and her basketball star husband Lamar Odom are thrilled for Kim and Kanye.
"There is nothing more special than seeing your family grow and Lamar and I are over the moon to have another niece or nephew to love and protect forever," she said.
"I am truly overwhelmed with happiness right now and just so freaking excited to welcome another little person into our crazy fam LOL!!!"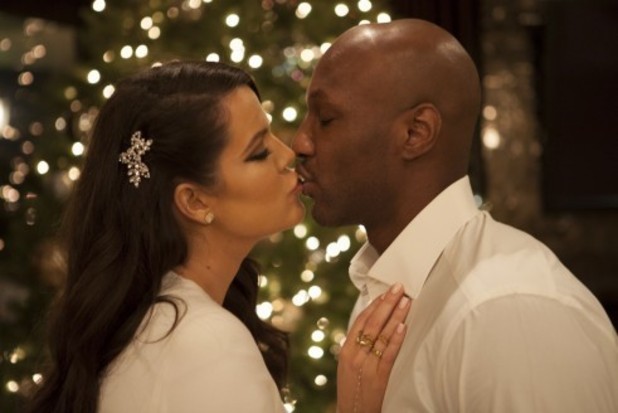 Kim's baby will be Khloe and Lamar's third little niece or nephew, following the births of Kourtney Kardashian's children, Mason and Penelope.
Khloe, 28, has made no secret of the fact she's eager to start her own family with hubby Lamar - maybe 2013 will bring more than one Kardashian baby.
> Pregnant Kim Kardashian celebrates New Year's Eve in Vegas: photos
> Kim Kardashian: 'Kanye West and I are thrilled and blessed'
See some of the stars who sent their well wishes to Kim and Kanye in our gallery below: