Hugh Hefner is starting the year as a married man after tying the knot with girlfriend Crystal Harris at the Playboy Mansion.
The 86-year-old founder of Playboy Magazine exchanged vows with Crystal, 26, at a small ceremony on New Year's Eve.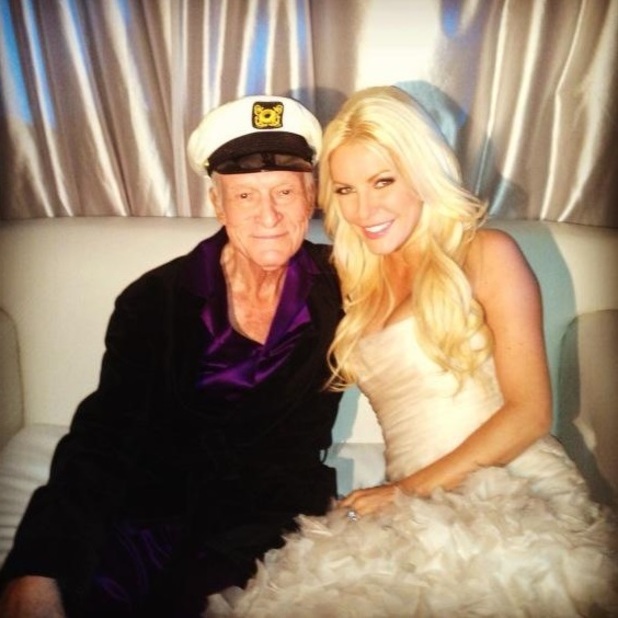 Crystal has already changed her name to Crystal Hefner on Twitter.
She tweeted in the morning: "Today is the day I become Mrs.
Hugh Hefner
. Feeling very happy, lucky, and blessed."
After giving fans a glimpse of the Playboy Mansion all spruced up for the wedding in a series of photos, she then tweeted a picture of the happy couple at the altar with the caption: "Mr & Mrs Hugh Hefner."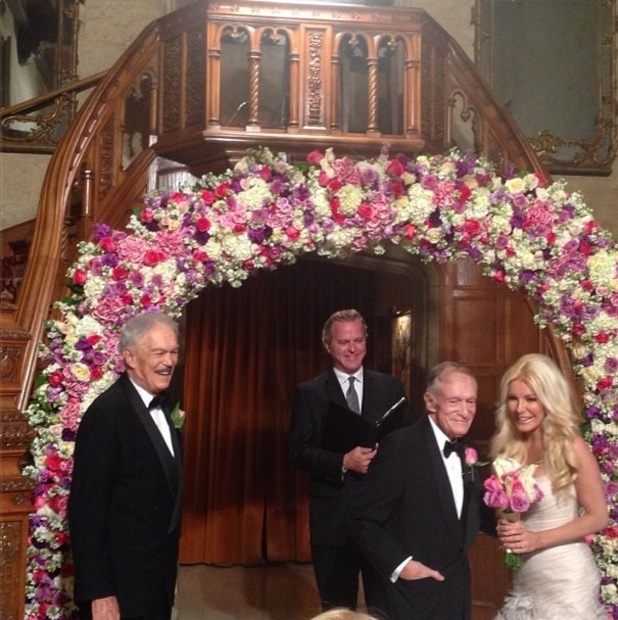 Crystal and Hugh were previously due to marry back in 2011 but she backed out just a few days before the nuptials at the Playboy Mansion.
At the time she said: "After much deep reflection and thought I have decided to end my engagement with Hef. I have the utmost respect for Hef and wish him the best going forward. I hope the media will give each of us the privacy we deserve during this time."
Hugh simply tweeted that Crystal had a "change of heart".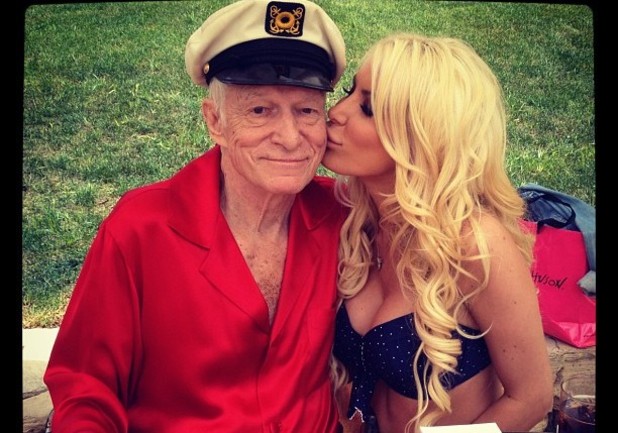 Her departure coincided with a new issue of Playboy Magazine which featured her on the cover alongside the tagline "Mrs Hefner".
Hugh, however, made the most of the tough situation and showed his humorous side by keeping the magazine on sale but slapping stickers saying "runaway bride" on the cover.
Initial plans for a wedding special on US TV were also scrapped, with the programme instead becoming a "runaway bride" special about Crystal's change of heart, and featuring appearances from Hugh's ex-girlfriends Holly Madison and Kendra Wilkinson.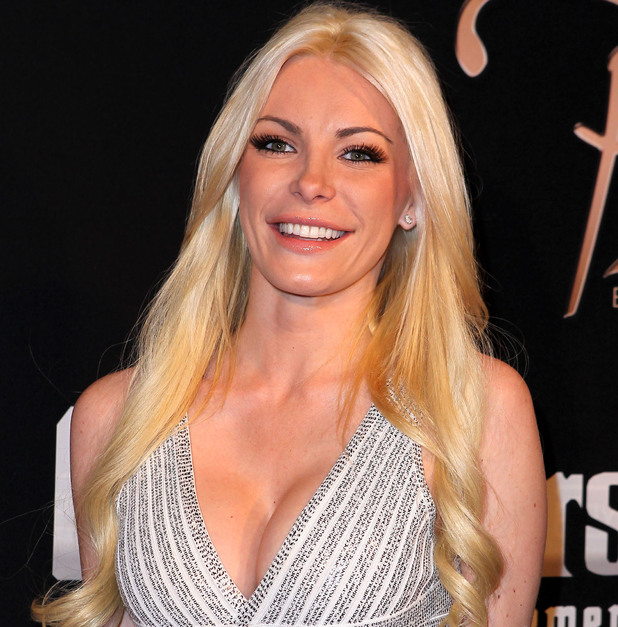 But at her bridal shower in December 2012, model Crystal explained to
Us Weekly
that she'd moved into the Playboy Mansion when she was 21, so had simply needed some time away to realise how much she loved Hugh.
"Hef cares for me so much, and I care for him so much," she said. "We love each other. I felt like I needed to be home and this is home for me."
> Pregnant Jessica Simpson tweets picture of her baby bump!
> Fearne Cotton! Kim Kardashian! Celebrity babies coming in 2013!