Made In Chelsea's Rosie Fortescue can normally be seen looking super-stylish in the chicest spots of West London. And she certainly wasn't going to let standards slip on holiday.
The reality TV star and fashion blogger is on holiday in Miami but, when the sun went in, she swapped her bikini for a more casual kind of beach wear.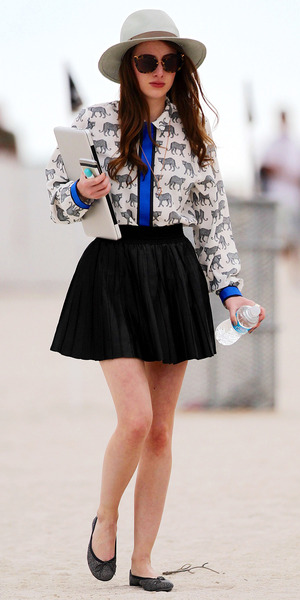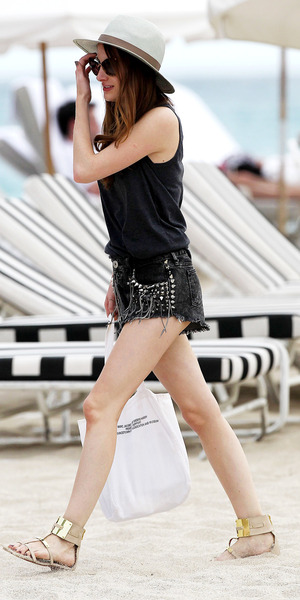 Rosie, 23, wore a long-sleeved blouse with cat print detail, high-waisted skater skirt and one of her favourite hats, a Fedora, on the famous beach in Miami, where she is holidaying with her sister and mum for New Year.
She showed off her skinny pale pins in black ballet pumps, while carrying her laptop instead of the latest designer handbag.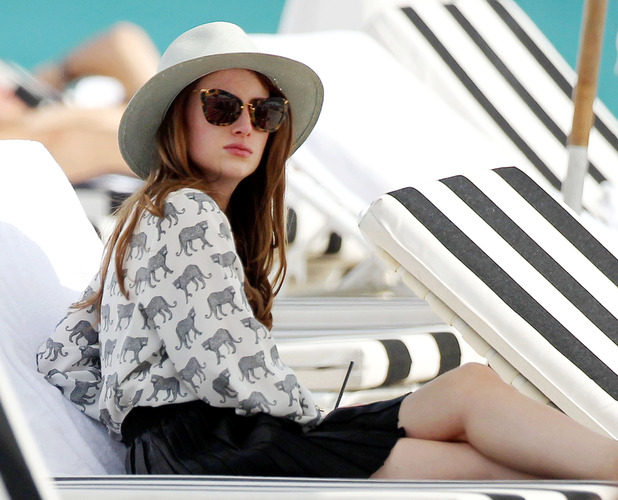 She later swapped outfits and wore more casual black cut-off shorts, vest and nude sandals - teamed with the trusty Fedora once again.
Okay, so she might not come home with a golden tan, but at least Rosie is confident in knowing that she gave the Miami beach sunseekers a run for their money in the fashion stakes.
Do you think Rosie looked good on the beach? Tell us what you think in the comment box below.
READ MORE:
Made In Chelsea's Rosie Fortescue: 'To stay sane, you have to be yourself'
READ MORE:
MIC's Francis Boulle visits 'Christmas wish' Sophia Sassoon in New York