By Leonie Veerman
Dannii Minogue appeared to be just as excited as any little kid would be when she met Santa Claus at the Crown's annual Women in Media Luncheon.
The lavish annual Christmas event held earlier today (December 6) at Breezes restaurant in Melbourne, Australia was the perfect opportunity for some networking and socialising at the end of the year.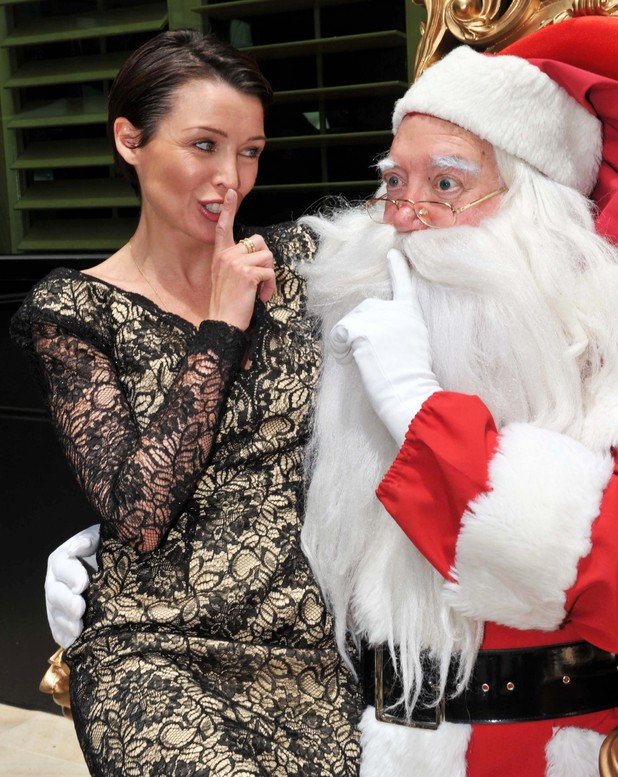 Fine dining and champagne seemed to be the order of the day, but for Dannii it was above all the perfect opportunity to get some one-on-one time with Santa Claus!
The 41-year-old former
X Factor
judge seemed eager to crawl onto Santa's lap and share some secret Christmas wishes with him. After some cosy conversation, Dannii also seemed more than happy to pose for some cheerful pictures with the jolly old man.
Santa Claus looked handsome as ever and in perfectly fine health, but we think beautiful Danni really stole the show from him!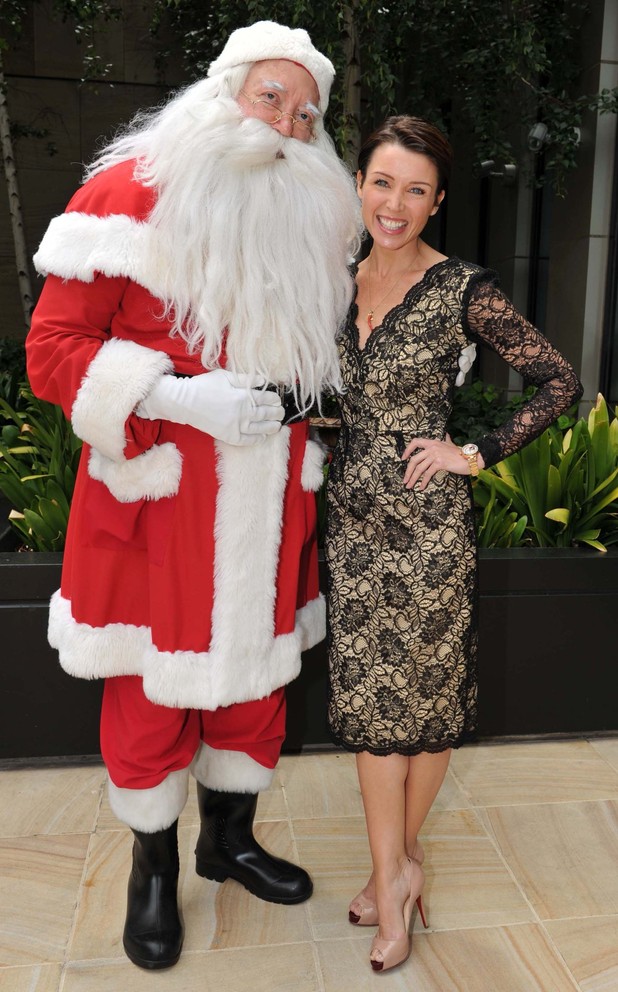 After quite a rough year in which she broke up from her partner Kris Smith, the father of her two-year-old son Ethan, and was accused of having an affair with Simon Cowell, it is good to see Dannii this happy and radiant again.
And who knows, maybe Santa has given her some good advice, or good luck for the future! At
Reveal
we hope the lovely Dannii will make her comeback on British TV soon because we miss the bubbly judge!
> Katie Price's Christmas wish? Gavin Henson as stripping Santa!
> Jedward get into the Christmas spirit and try stockings on for size!