Kelly Clarkson's always been one of our favourite pop stars thanks to her pop perfection songs and chilled out attitude (no diva antics here!) We did, however, start to feel a bit old when we realised she's currently celebrating her TEN YEARS in the industry!
Yes, it's been a whopping ten years since Kelly, now 30, won
American Idol
and burst onto our iPods (or, portable CD players, back then) with the girl power anthem 'Miss Independent', and now she's celebrating her decade in the industry with her first Greatest Hits album.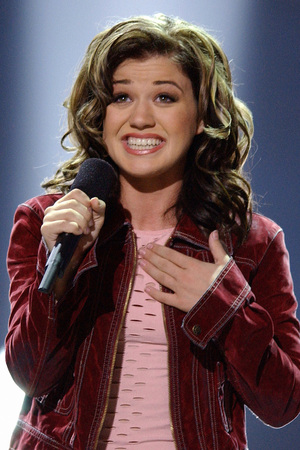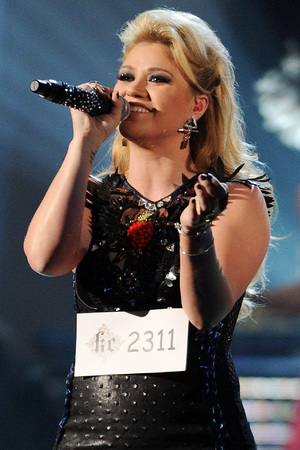 Everything from classic hits like 'Since U Been Gone', 'Behind These Hazel Eyes' and 'Because Of You' to the more recent 'Stronger (What Doesn't Kill You)'and 'My Life Would Suck Without You', it's all there!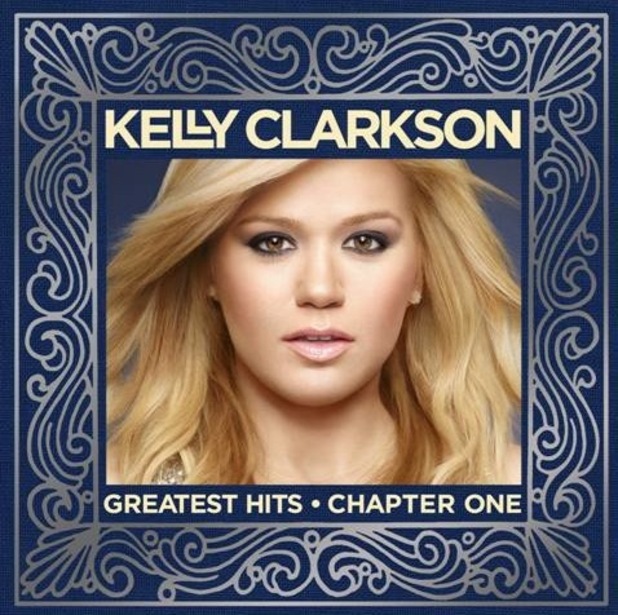 And what excites us the most is that it's called
Greatest Hits: Chapter One
, so hopefully that means we can expect many more years of many more great hits from Ms. Clarkson!
So, to celebrate her ten years of success, here's ten reasons why we love Kelly: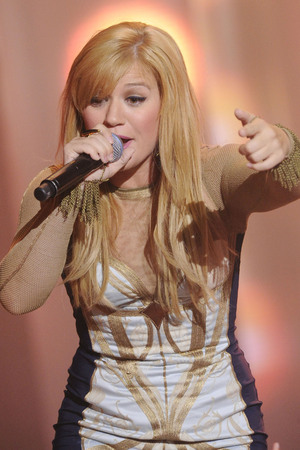 1.
From 'Miss Independent' way back in 2002 to her most recent smash song 'Catch My Breath', she's given us some seriously good tunes. She's our go-to girl for empowering lyrics and killer beats. Whether we're in the middle of a break up, all loved-up, or just wanting to have a dance, she's got a song that matches our mood.
2.
She's the original
American Idol
and therefore pretty much the original star born from a talent contest. Whenever anyone questions whether
X Factor
will ever find a genuine star, point them at Kelly and say, 'See? She came from a talent show and has released five albums, sold more than 20 million records worldwide (3.5 million in the UK alone!) and won three Grammys!'
3.
She's a pop star with morals – it's not all about the success or money. Back in 2007 she revealed she turned down the chance to perform her new single on a huge TV fundraiser. She told Elle magazine: "I was like, 'To promote yourself on a charity event is beyond crass. People are starving and dying and I'm up there singing some bitter pop song?'" She instead chose a well-known track by another artist that reflected the occasion.
4.
She's not afraid to try new looks. From her first appearance on
American Idol
to the American Music Awards over in LA this month, she's showcased various different hairstyles over the years, and gone from grungy to glam without breaking a sweat. No style rut for this girl.
5.
She's seriously feisty. Don't mess with Kelly. Case in point. When a UK newspaper published an interview with her at the weekend, she immediately took to Twitter to clear up some of the quotes attributed to her. And she didn't just deny it with a tweet, she wrote a whole paragraph explaining her point.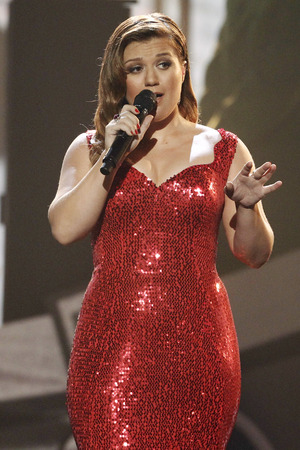 6.
While we love Beyoncé, J.Lo and Lady Gaga we just can't imagine having them as our friends. They're all awesome but slightly out of reach. Kelly, on the other hand, looks like she'd be a right laugh to hang out with. We can totally imagine her dishing out girly advice and giving the tough love talk when we're pining over a mean man.
7.
She's a girl after our own hearts when it comes to her appearance, recently saying: "I have no desire to be super-skinny!" We like the fact she looks fantastic without also looking like she lives on a diet of lettuce leaves, grotesque sounding juices and daily 5am yoga meets. And she's made no secret of the fact she likes the odd drink after a show!
8.
She's just like us when she's in love - she can't stop gushing! She's been dating boyfriend Brandon Blackstock, the son of her manager, for nine months and has already dropped the M word! "We are totally going to get married," she told a US chatshow this month. "We love each other. We are totally going to get married one day."
9.
We're in good company! She's got some rather famous fans including Serena Williams, who, reflecting on a disappointing tennis match, said earlier this year: "As
Kelly Clarkson
says, 'What doesn't kill you makes you stronger.'" We agree!
10.
Fame isn't everything! Unlike some stars, she isn't planning to stay around in the spotlight forever. When asked recently by the Daily Beast if she would still be singing in 30 or 40 years, she replied: "God, no. No. No. I love music, but hopefully I'm like married with four kids. I love what I do right now... but I don't plan on doing this forever." We kind of hope she does, though
Kelly Clarkson's Greatest Hits: Chapter One is available now
.
> Can real talent ever do well on X Factor? Reveal debates!
> How to copy Leona Lewis' gorgeous look: guide!
Celebrate Kelly's ten years in the industry by looking back on some of her ever-changing styles: