The Saturdays' Rochelle Humes and her JLS star husband Marvin Humes announced yesterday that they are expecting their first baby together – and we're not the only ones thrilled by the news!
Cheryl Cole, Gary Barlow, Myleene Klass, Olly Murs and The Wanted were among the stars excitedly tweeting their congratulations to the happy couple along with, of course, the pair's bandmates in The Saturdays and JLS.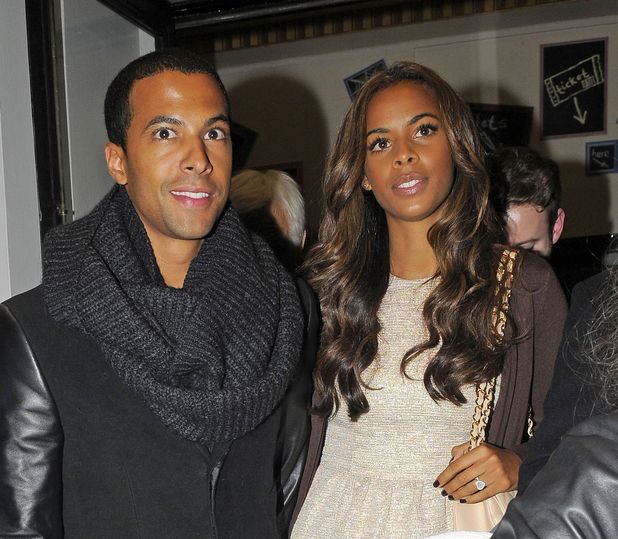 Rochelle and Marvin made their big announcement via Twitter on Thursday night (22 November).
Rochelle tweeted: "I wanted to be the first to tell you… we have some exciting news to share!
 Marvin and I could NOT be more thrilled to announce that we are expecting our first child mid next year.

"We have always dreamt of being parents and the news is the best early Christmas present we could have asked for. I know Marvin is going to be a great dad and we're so excited to start a family.
 Thanks for all of your support and lots of love."
She later told her 600,000+ followers that she'd become teary-eyed reading their well-wishes. Aww.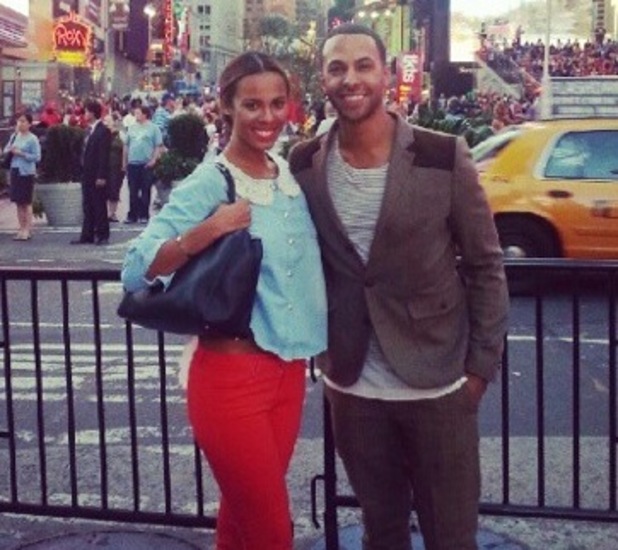 Marvin tweeted on the official JLS account: "Rochelle and I are SOOOOO excited to tell everyone that we are expecting our first baby!!! Its absolutely amazing! Baby is due middle of next year and all is great!! We want to say thank you to everyone for their love and support. It means so much to us!! We are over the moon!"
Here's a selection of the congratulatory tweets from the celeb world:
Cheryl Cole
Congratulations ‪@rochellethesats ‪@jlsofficial I'm SO happy for you ‪#SoCute
Gary Barlow
Congratulations @rochellethesats @jlsofficial So happy for you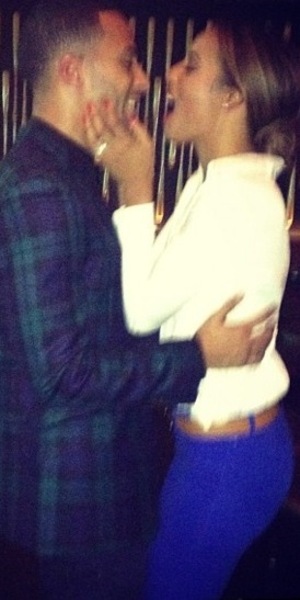 Myleene Klass
‪@RochelleTheSats MWAH! You're going to be such an amazing mama. X
Olly Murs
Amazing News Marvin & Rochelle!! Lil BABY HUMES will be here soon!! Top stuff!! Huge congrats!! Gunna be great parents!!
Nicola Roberts
Lovely news for Rochelle & Marvin XOXO
The Wanted
A HUGE Congrats to Marvin and Rochelle on expecting their first child, you guys will make great parents!
The Saturdays' Mollie King
Couldn't be more excited and thrilled for ‪@RochelleTheSats & Marvin!!! Ahhh can't believe this!! Who else feels The Sats Juniors forming?
The Saturdays' Vanessa White
CONGRATS to ‪@RochelleTheSats and Marv ‪@JLSOfficial sooo excited to have another little one coming!! Wooooo xx
The Saturdays' Una Healy
SO happy to be able to share the amazing news ‪@RochelleTheSats and Marvin ‪@JLSOfficial are expecting a baby! Mini sat number 2 on the way X
JLS' Oritse
Marv and Roch, a mini ‪#Marvelle is arivving!!! Wow 1st in the band to be a Dad! Congrats! Much love U guys! That's Real Love right there!
JLS' JB
Yaaaaay! So happy for Marv,Roch and Baby Humes!!! Was SO hard keeping that secret!! Wishing them the best of luck as always ‪#godbless jaybes
JLS' Aston
Marv and Roch can't be more happy for u both or should I say three now.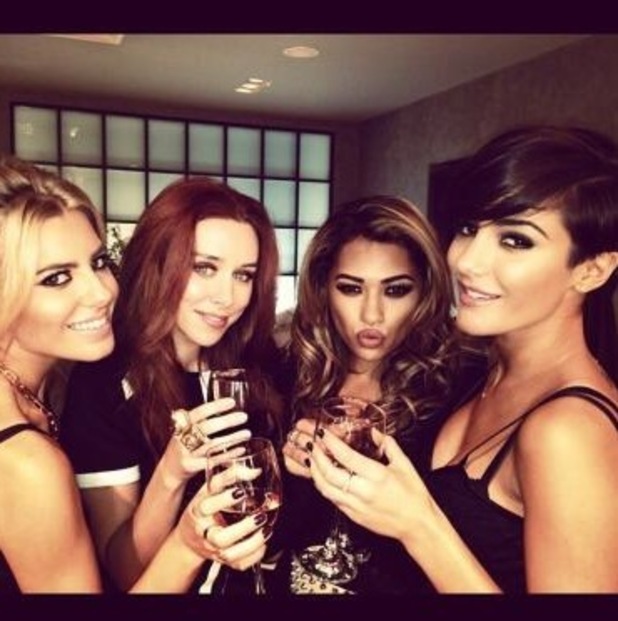 JLS and The Saturdays were clearly both in the mood to party after hearing the good news, with both bands tweeting pictures of themselves enjoying a drink – minus Rochelle!
Frankie tweeted this picture of The Saturdays' without their pregnant bandmate, adding the caption: "Toasting a glass of vino to the baby!!!!"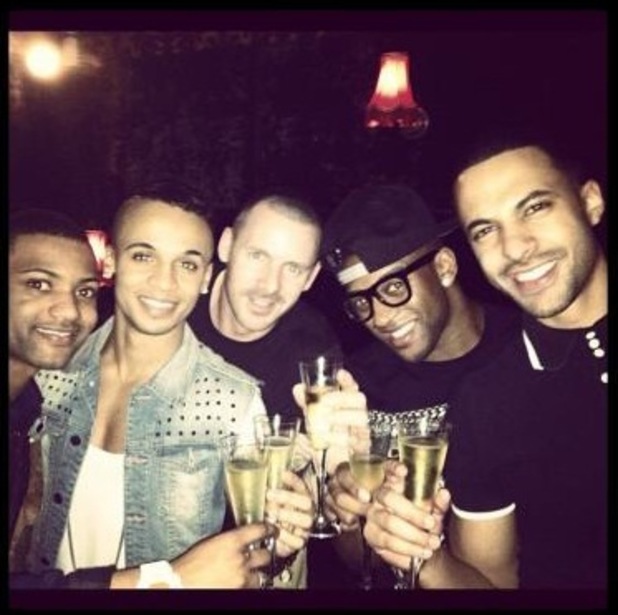 Meanwhile, JLS tweeted this picture of themselves. Aston added the caption: "Congrats to my older brother marv love you and the fam dude!"
Rochelle will be the second Saturday to become a mum after bandmate Una Healy gave birth to baby Aoife Belle in March this year.
Congratulations Rochelle and Marvin!
> Little Mix, Rochelle Humes: amazing nail art!
> WIN! The chance to meet JLS and get tickets to Clothes Show Live!