The X Factor's District 3 have admitted they are still receiving texts from Katie Price - even now they've been voted off the show.
Dan Ferrari-Lane, Greg West and Micky Parsons lost out to fellow boyband Union J in last night's (11 November) sing-off and have received a number of supportive messages since, including one from the former glamour model.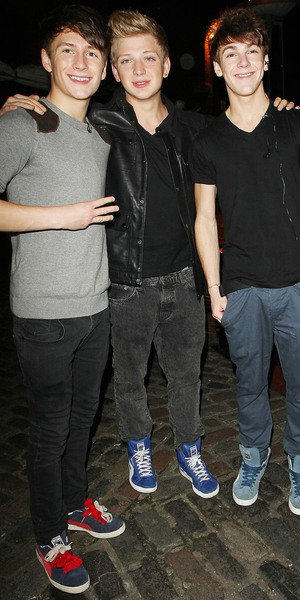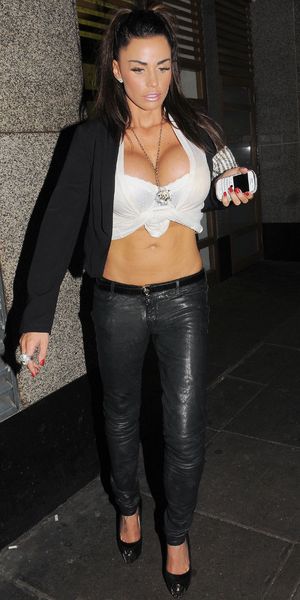 Dan told
Reveal
: "Katie text us after we left, she said she's sorry that we got voted out."
Despite saying he was going to wait until he left the competition before getting distracted by females, Dan claims that he is still intent on focusing on making music for now - unless he meets Canadian actress Rachel McAdams.
He added: "I'm going to obviously continue to work hard, unless there's a lovely lady I came across. I fancy Rachel McAdams, but I don't think that's going to happen!"
Although the boys were eliminated over controversial acts Christopher Maloney and Rylan Clark, they insist that there is no bad blood between them.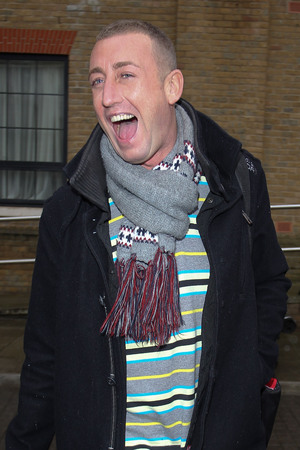 In fact, District 3 think Rylan has made the biggest improvement in the competition!
Mickey said: "Rylan is such a nice guy and he's just got stronger and stronger. And to dance and sing at the same time, he's done well."
Greg continued: "I genuinely believe that out of all the finalists that are there, he's the one that has improved the most.
"From when he first came on to the show to doing his Spice Girls medley. To hold a solid vocal when you're moving around that much, as we've learnt, it's really hard."
But what do they think about the backlash Christopher is now receiving?
Greg added: "He's had a lot of bad feedback from some people and it's a little bit unfair because he's a good guy and he goes out there and does what he does best.
"He must be doing something right, as he's never been in the bottom two. So best of luck to him."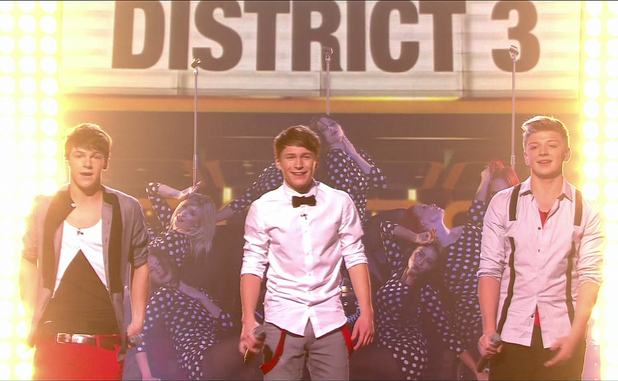 Chris is currently the last act in Gary Barlow's Over 28s category and has fallen victim to rumours of him being a diva backstage. He has
even been dubbed as "phoney" by former X Factor winners Little Mix
.
However, Greg assures us that this isn't the case: "As far as I'm concerned, we've lived with the guy for six weeks now and we've never seen anything which has made us believe he's a diva," he says.
"It just came from an off the cuff comment from Louis and I think it just got blown way out of proportion."
So what is next for the trio now they have left the singing competition?
Mickey revealed: "We are so excited for the future. We've got some really good ideas and are looking forward to getting going."
Greg added: "Vocally and musically our huge inspirations are Boyz II Men, but as far as what is around now, there is no comparison.
"One Direction's success has just been phenomenal though, so if there's any room for us to do anywhere near as well as they've done, that would be great."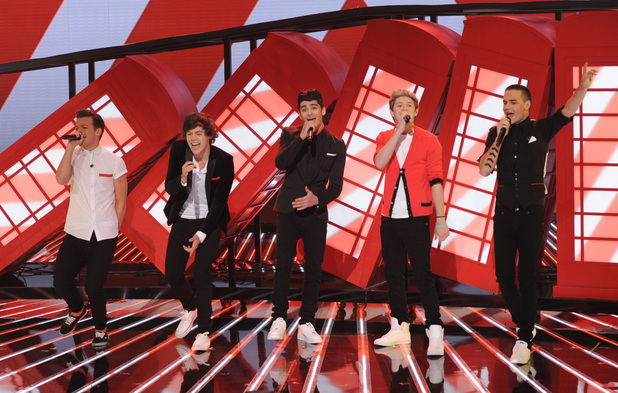 Luckily for them, District 3 have even been getting a lot of support from One Direction since they met on
The X Factor
last month, with Niall Horan being their number one cheerleader.
"I think naturally when we met One Direction we got a little bit star struck," Mickey said. "But they're really lovely guys and they've supported us, especially Niall, he's been really behind us.
"Obviously they've got a crazy schedule, but we keep in contact by text."
One Direction
and
Katie Price
in their contact list? It looks like District 3 are still going to be popular even after leaving
The X Factor
.
Were you sad to see the guys leave this week? Was it right to keep Union J in the competition? Let us know in the comment box below and you could win £50!
Read more:
X Factor's District 3 sent home, mentor Louis Walsh refuses to vote
Read more:
The X Factor contestant Rylan Clark dues his hair again