Jedward certainly have a diverse group of friends, don't they?! First Tara Reid, then Roberto Cavalli, now David Hasselhoff!
Everyone's favourite Irish twins were snapped cosying up to
Baywatch
legend David on the red carpet at the MTV Europe Music Awards in Frankfurt, Germany last night (11 November).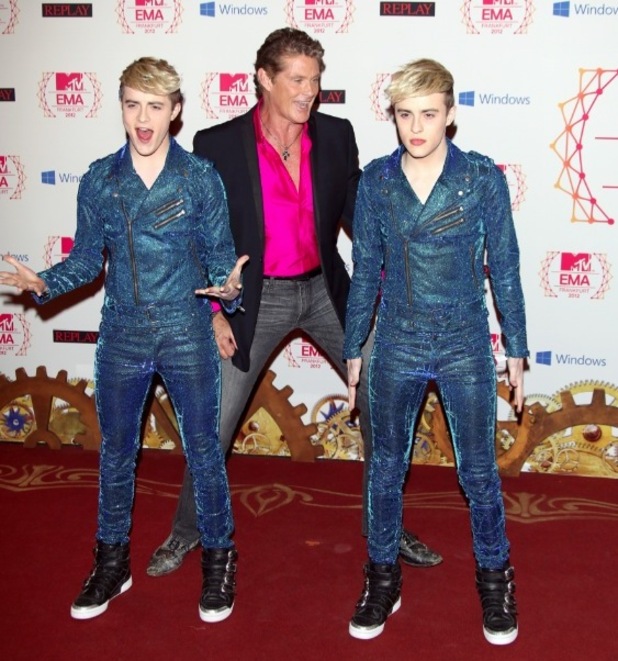 Dressed in some typically
Jedward
-unique blue suits, it looks like the former
X Factor
contestants were teaching their new friend some dance moves in front of the cameras.
And this is apparently an international friendship, as David tweeted last week that he'd bumped into Jedward in New York. He wrote: "Random just ran into @planetjedward on the streets in NYC. How cool! They are looking good!"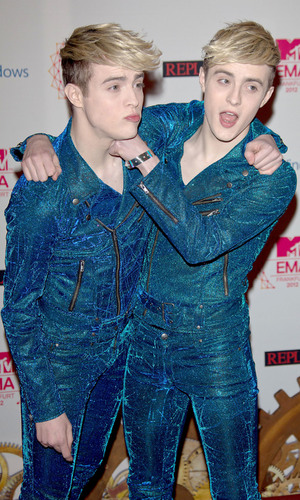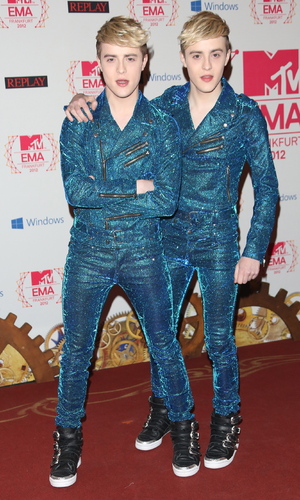 And an excited Jedward replied: "Everyone @DavidHasselhoff RoCks! He is so cool! Driving around in a car that was not knight rider."
David, who was a presenter and the backstage correspondent for the MTV Europe Awards, also tweeted this interesting picture with the boys.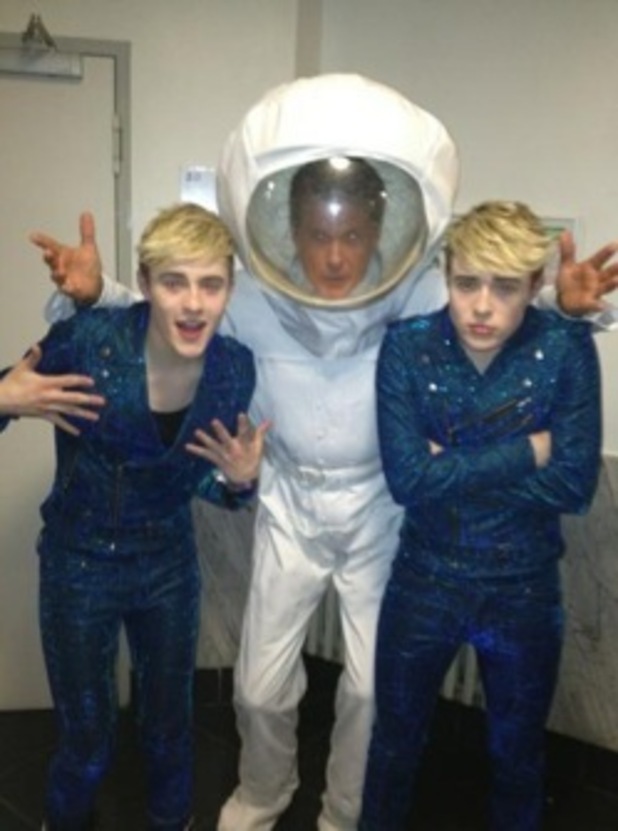 FYI, the astronaut outfit wasn't just his red carpet look of choice, he wore it to present the 'Best Video Award' after Heidi Klum said he'd be space jumping into the ceremony much like Felix Baumgartner did.
We're loving how one half of Jedward looks thrilled to be next to space man Hasselhoff while the other looks like he just wants to go home... or hang out somewhere else.
The MTV Europe Music Awards 2012 winners in full:
Biggest fans:
One Direction
Best female:
Taylor Swift
Best song:
Carly Rae Jepson, 'Call Me Maybe'
Best male:
Justin Bieber
Best hip hop:
Nicki Minaj
Best electronic:
David Guetta
Best live:
Taylor Swift
Best look:
Taylor Swift
Best new:
One Direction
Best push:
Carly Rae Jepson
Worldwide act:
Han Geng
Best alternative:
Lana Del Rey
Best world stage:
Justin Bieber
Best video:
PSY, 'Gangnam Style'
Best rock:
Linkin Park
Best pop:
Justin Bieber
Read more:
> Jedward look smart in dashing suits at 21st birthday party: pictures!
> Jedward go shirtless and sparkly in new 'Luminous' music video
Watch Jedward doing what they do best in their music video for 'Luminous' below: