One Direction have been spending some quality time with a new group of four-legged fans.
Appearing on the cover of this month's
Wonderland
magazine, the million-pound boy band posed not with gorgeous models but a litter of adorable Labrador puppies!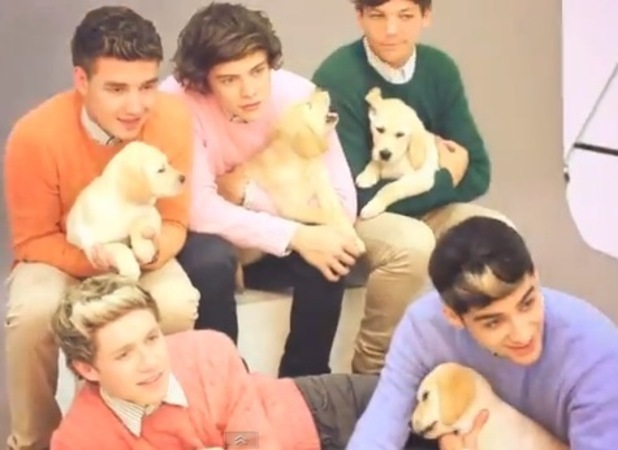 In this behind the scenes video from the shoot, we can't tell who's having more fun: the boys or the puppies?
Bandmates Zayn Malik and Liam Payne in particular seemed to enjoy playing with the dogs, which may explain why
Zayn recently bought a puppy
of his own with girlfriend, Little Mix's Perrie Edwards.
At one point, Liam was rolling around on the ground with the dogs - we're not jealous of them...much!
One Direction appear on the cover of the November/December 2012 issue of Wonderland magazine, which hits the stands tomorrow (8 November).Behind the scenes video
Director: Brendan Peer and Alex GeoffreyEditor: Lisa Galesloot
Who are cuter: One Direction or the Labrador puppies? Let us know in the comments below and you could win £50!
Read more:
One Direction release branded Love Hearts!
Read more:
Caroline Flack loses phone containing Harry Styles number?