Backstreet Boys are back with a bang, celebrating their reunion with their new Christmas single 'It's Christmas Time Again'.
If you guys are anything like
Team Reveal
, there has been a BSB shaped hole in your life these last few years - what with Kevin leaving in 2006 and no new material since 2009.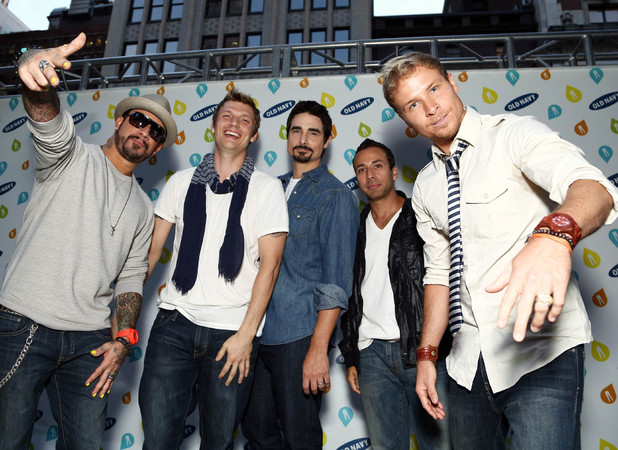 But Kevin has returned from the wilderness of "pursuing other interests" to complete the original line-up of the best-selling boy band of all time!
The guys have been busy recording their eighth studio album, set for release early next year, and have gone all festive with their new single.
'It's Christmas Time Again' might be without the sleigh bells and string quartets we expect from a cheesy Christmas track but we reckon they might have an instant classic on their hands!
Listen to
Backstreet Boys
' new single, 'It's Christmas Time Again' here:
What do you think of the new single? Have you missed BSB as much as us? Let us know in the comments below and you could win £50!
Read more:
Backstreet Boy Nick Carter rides Hollywood rollercoaster: picture
Read more:
Nick Lachey and 98 Degrees reunite: Our dream 1990s band line-up!