Nicola McLean and Aisleyne Horgan-Wallace clearly know how to party to the extreme, as they were spotted stumbling out of a bash last night and even being carried into taxis by their mates.
The pair attended the Lipsy Love London launch party on Tuesday (6 November) at Gilgamesh bar and restaurant, and although the night got off to a good start, it ended with them looking rather worse for wear.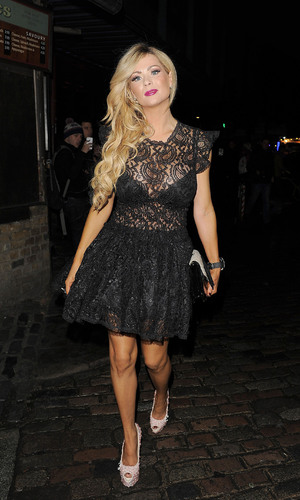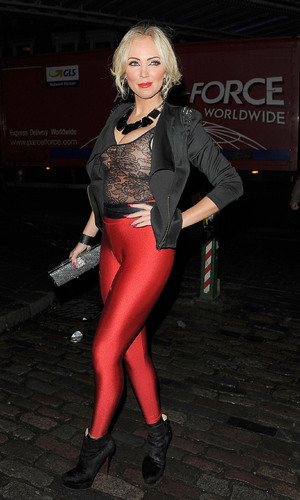 Mum-of-two, Nicola sported a glamorous lacy black frock with studded pink Louboutins and admitted that she was celebrating her first night out in weeks - which maybe explains why she appears to have got carried away with the cocktails!
By the end of the party she was seen stumbling out of the venue, propped up on either side by two concerned friends.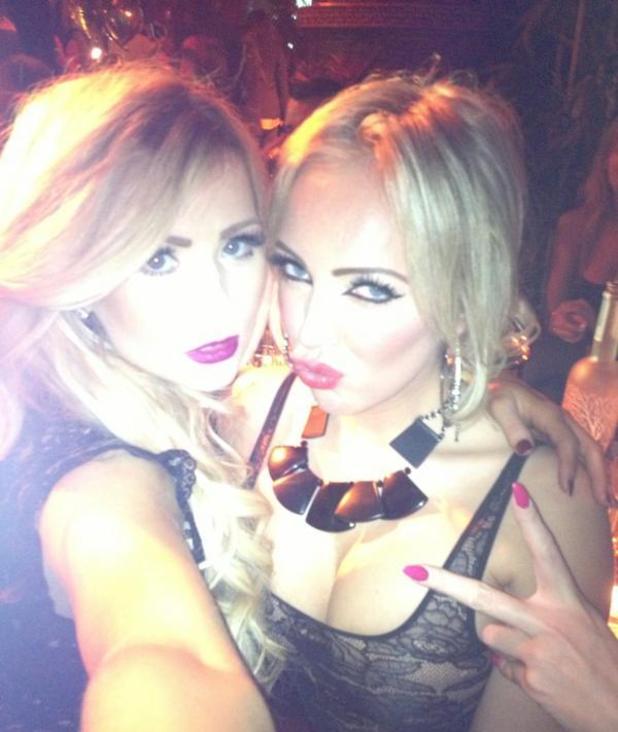 However, after seeing the unflattering pictures of herself this morning, the only thing the former glamour model appeared to be embarrassed about was her dark roots on show!
She tweeted: "Is it bad that the only thing I think when looking at this is....... ROOTS"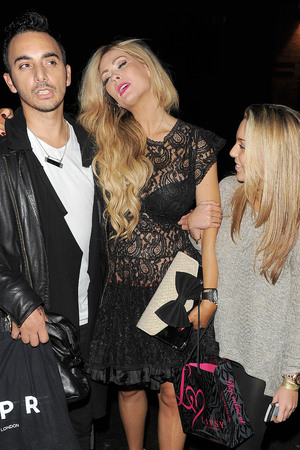 Meanwhile, Aisleyne had already predicted that it was going to be an eventful evening.
Before arriving at the party she tweeted: "On my way to meet @MrsNicolaMcLean girls night out... Gona be messy!! Xx"
And it certainly was!
Nevertheless, the ex-
Big Brother
housemate managed to escape the dreaded 'morning after' photos, by hiding from the paparazzi under a friend's coat.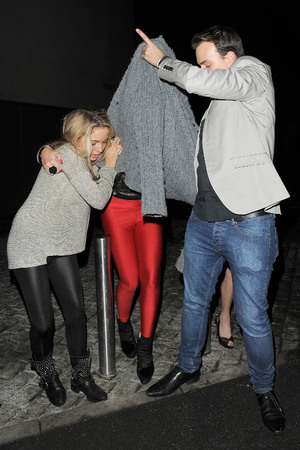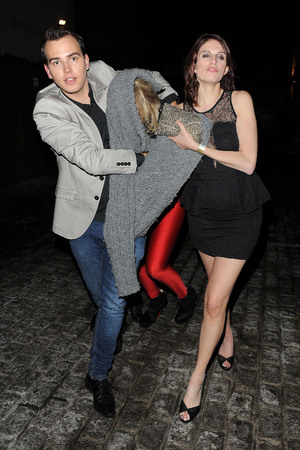 Maybe not as many drinks next time ladies?
Do you think Nicola and Aisleyne should be embarrassed or is it just harmless fun? Let us know in the comment box below.
Read more:
Nicola McLean: "My husband nearly ruined our family with his gambling
Read more:
TOWIE's Lauren Goodger and Chloe Sims let their blonde hair down