Kelly Brook still manages to look amazing when wearing barely any clothes - despite giving into fast food!
The model came back from the
Skyfall
premiere in a cab while feasting on some McDonald's, and it looks like she was hungry too.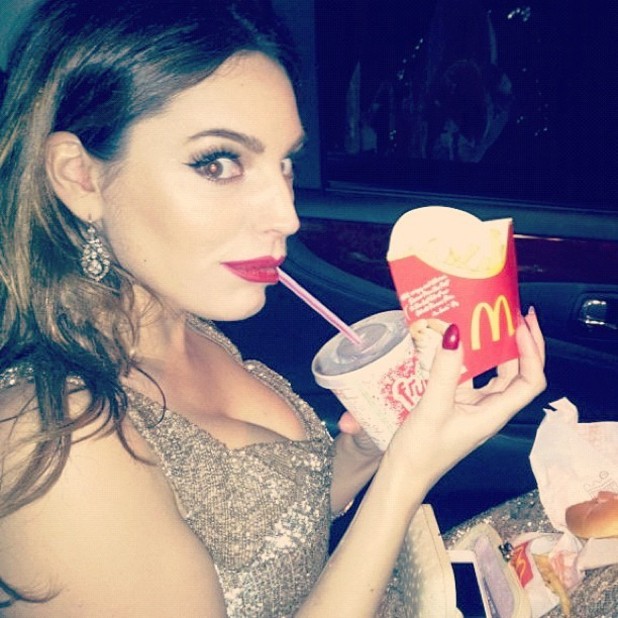 The 32-year-old posted a photo online, which showed her tucking into a burger, two sets of fries and a drink. Alongside the snap, she wrote: "Busted!"
Proving that she enjoys the simpler things in life (a girl after our own hearts) Kelly, who dazzled in a gold dress and trademark red lipstick at the 007 film, showed that you can still tuck into a guilty treat every now and again!
Just two days ago, the brunette beauty flaunted her curves in a series of photos as she posed in front of the mirror at an outfit fitting, and we just can't get over how amazing she looks!
Wearing a red lace embellished basque, gold heels and with her derrière on display, Kelly was far from shy: "I'll take it!!! #CrazyHorse #Fitting" she tweeted.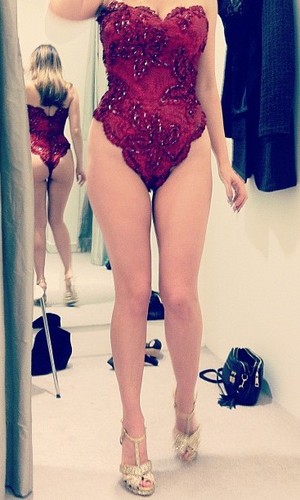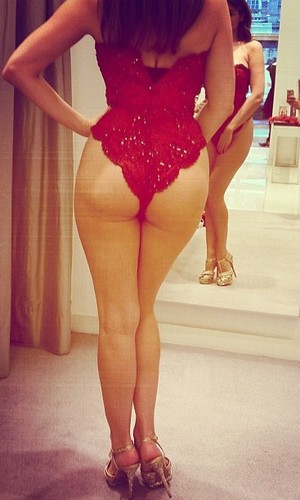 Kelly will wear the daring costume when she guest stars with burlesque group Crazy Horse. The show she'll perform in has been dubbed the world's sexiest cabaret!
For her, perfoming in the show is a dream: "After seeing the show in Paris a few years ago, I have dreamed of becoming a Crazy Horse dancer," she admitted.
Kelly has been tasked with performing
Lecon d'Erotisme
, which is one of the cabaret's most iconic acts. Saucy!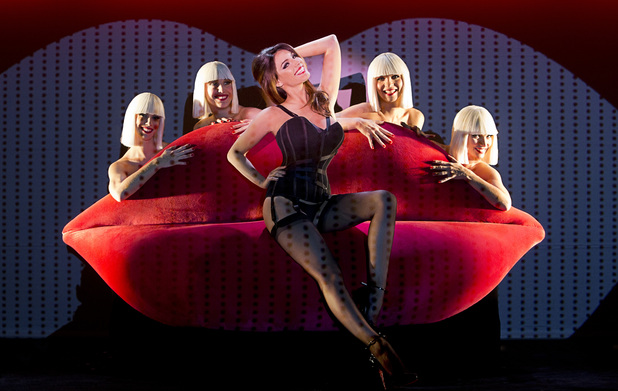 Kelly will join a star-studded line up of glamourous figures, including Pamela Anderson, Carmen Electra and Dita Von Teese, who have all featured in Crazy shows around the world.
We're sure she'll sizzle in her role!
Forever Crazy is performing in London from 1 November to 8 November 2012. Tickets are available from www.forevercrazy.co.uk.
What do you think of Kelly's costume? Let us know in the comments below!
Read more:
Kelly Brook has the best looking celeb feet while posh has the worst
Read more:
How to copy Kelly Brook and Amanda Seyfried's glamorous red lip look