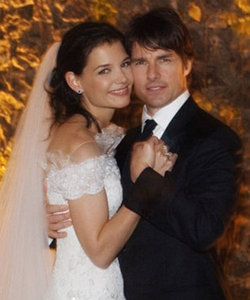 Katie Holmes split with Tom Cruise four months ago and secured a quick divorce, but now she is pining for her old life.
The actress, who moved to New York with six-year-old daughter Suri after breaking up with Tom, is missing the comfort of being in a stable relationship.
"The exhilaration she felt when she moved out has long since evaporated and Katie is beginning to worry that the grass isn't greener on the other side," a friend tells
Reveal
.
At the time, Tom's Scientology beliefs were thought to be one of the reasons Katie left. But now, it's been rumoured that Tom is prepared to distance himself from the religion to be with her.
Another source adds: "Tom is no longer volunteering to be the public poster boy for Scientology."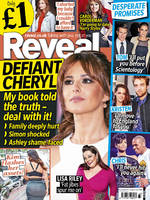 Tom's representative has made it clear that claims Tom has quit the religion are false.
Find out exactly what's going on in this issue of Reveal, which is on sale now!
Do you think Tom and Katie should get back together? Tell us below and you could win £50!
Read more:
Strictly Come Dancing's Lisa Riley: "It's not about losing weight!"
Read more:
Carol Vorderman asks One Direction's Harry Styles out on a date!