The Only Way Is Essex couple Lucy Mecklenburgh and Mario Falcone decided to call off their engagement on last night's (17 October) episode of the ITV2 show, but they're going to stay boyfriend and girlfriend.
Lucy and Mario's relationship had been rocky in recent episodes after
she discovered he'd been texting other women
. Although the texts appeared to be innocent enough, she was still left upset that he felt the need to do it.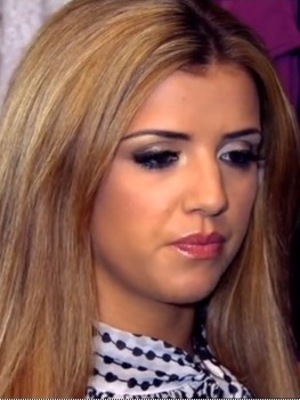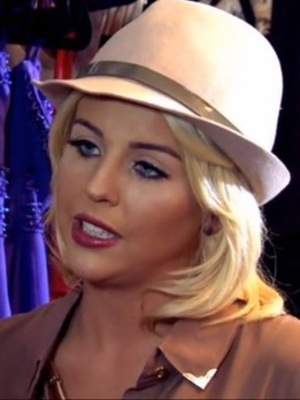 On last night's episode, Lucy told her best friend Lydia: "I know this isn't right. I'm not a stupid little girl. He has done wrong but he hasn't physically cheated on me. He needs to sort that out by himself and I need to get away from our flat."
She also vowed she wouldn't let him hang out with Mick Norcross anymore.
Lydia, with Lucy's blessing, decided to call Mario and put him on speakerphone. In true BFF mode she told him Lucy was "very upset" because she felt Mario thought she was overreacting about the whole texting thing.
Mario insisted that wasn't true because "if I've upset her there's nothing to overreact about". Very true.
Lydia said: "She loves you a lot but she feels, and I've said to her as well, it's got to the point where enough is enough. She's had to go through this before and where is the line drawn?"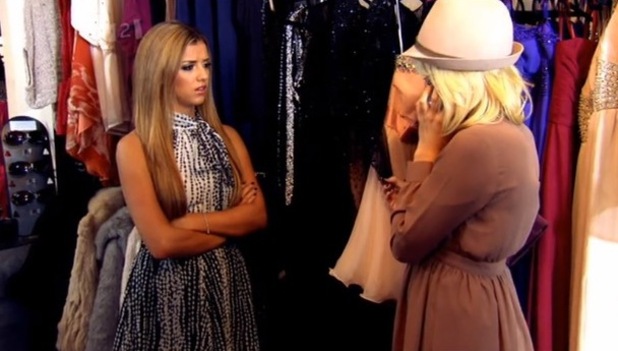 Mario admits during the call that he's "done wrong" but fails to explain exactly why he feels the need to text other women, however innocently. He also points out this texting incident was "completely different" to the last one, and alludes to Lydia that things have been vice versa in the past.
After Lydia's hung up, Lucy says: "All he does is turn it on me. I made a mistake with an ex a year ago. If he's not over it why does he take me back?"
Despite looking pretty upset, Lucy decides to meet Mario (sporting his floppy locks this time) later in the day for a heart to heart, although it doesn't seem to go too well.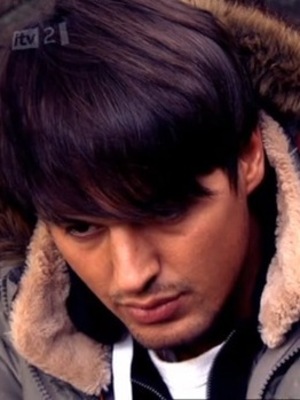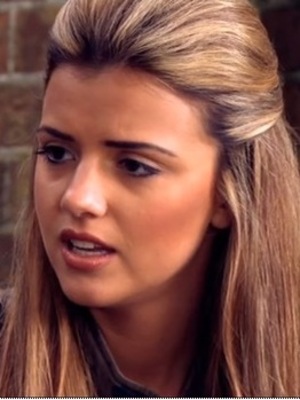 Lucy says bantering with other girls isn't a problem but "bantering with a girl when it's about them in a leotard is", while Mario bursts out: "I'm so f**king sorry. I've said to a million people I've done wrong." But he says the other guys don't think he's done, making Lucy suggest he needs new mates.
When Lucy starts to get tearful he warns: "Don't start crying," but she can't help it. "I've don't want to cry but I've stuck up for you so much because I love you and want to be with you," she sobs.
Mario then takes aim at Lydia saying: "I don't like Lydia. She's so busy all the time. She's a p***k, a f**king busy p***k. I really can't stand her."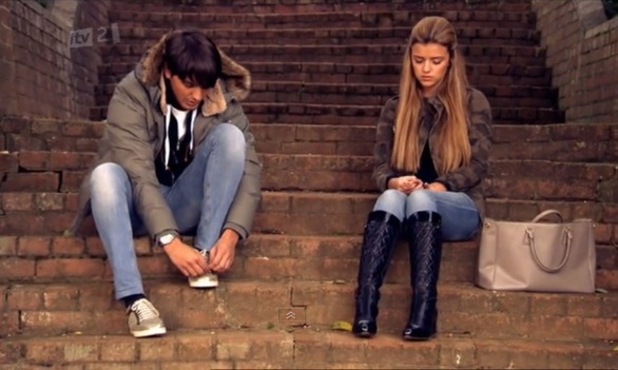 Ouch! (But don't worry, in a Twitter Q&A after the show Mario clarified that he actually does like Lydia, he was just in a bad mood: "I love Lydia, I was upset and tired. I love Lydia to pieces she was just being a good friend." Phew!)
Mario admits the worst thing he did was delete the texts when there was nothing bad in them. Lucy seems to thaw a bit and decides she'll stay at home with him that night but plans to go away with Lydia the next day.
So, later that night they're getting ready for a quiet dinner - with a twist! Mario turns up in the kitchen stark naked, prompted a flustered looking Lucy to start giggling! Good ice breaker!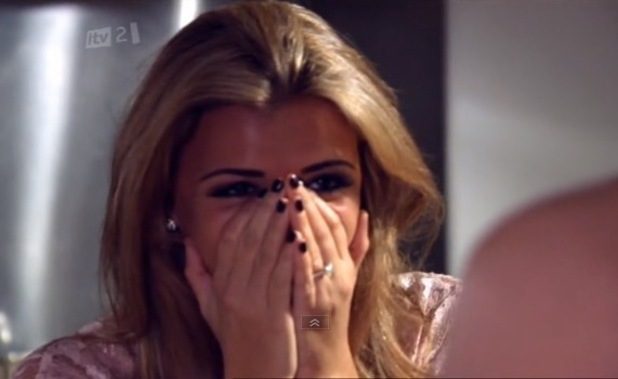 (He explained it on Twitter later: "Me and Lucy go out to eat all the time, so I thought cooking naked was laying myself out there for her.")
Eventually it all boils down to the big question: are they still engaged or not? After they both admit they don't feel engaged they decide they'll just stay boyfriend and girlfriend.
But what about the gorgeous ring? Mario says it's up to Lucy but to him, personally, it's just a "symbol of bad memories" from the past few months. He adds: "It's just a piece of metal with some diamonds in it."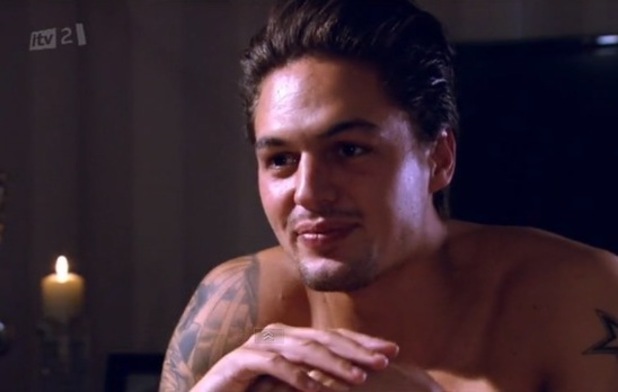 And on a Twitter Q&A after the show, Mario confirmed that he was happy with the outcome. "I didn't want to stay engaged," he said. "We're both happier being boyf and girlfriend. It feels much better."
When quizzed about whether he wanted Lucy to get rid of her engagement ring, he said: "I want Lucy to do whatever makes her happy! As long as she's happy I'm happy."
So what will happen next? We'll have to tune in on Sunday night to find out!
Do you think they've made the right decision? What would you do if you were Lucy? Let us know below!
Read more TOWIE stories from Reveal.co.uk below:
> TOWIE's Sam Faiers to add chapter about Joey Essex to her book!
> Amy Childs on TOWIE cast: 'I wouldn't lower myself to their standards'
> TOWIE's Bobby Norris has a new man in his life!