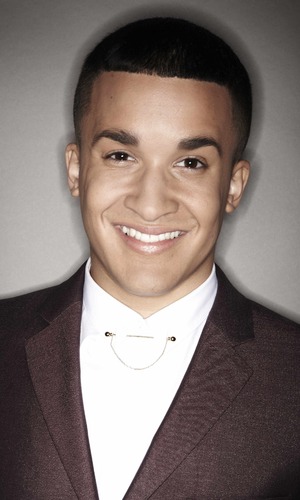 While the rest of The X Factor boys are causing chaos with their drunken antics and partying shenanigans, Jahmene Douglas is remaining very much out of the limelight.
The Swindon-born Gospel singer says he has different morals to the others – and insists he won't be tempted by women and booze, unlike some of his fellow contestants.
Here, strict Christian Jahmene, 23, explains why...
Jahmene do you feel the pressure because you're the only one who doesn't go out and drink?
No. Because I've been brought up with these morals, I just think that's what they do, this is what I do. I don't ever think I've been outcast or anything.
So is there a side to the showbiz industry that puts you off?
None of it worries me because I know where my morals lie. I'm standing in my faith. I know I'm not going to get drunk and sleep with someone and get them pregnant. And then wake up next to them and see it's a lady boy!
At Judges' Houses Nicole Scherzinger told you to grow a pair of balls. How did that make you feel?!
I'm not going to live that down! I didn't realise she said that until I watched it back. I just think she's sly with her comedy – she has a sly sense of humour. She's always telling me to grow a pair, but the other day she told me I have big balls!
How is Nicole as a judge?
She's really great! She's always giving us advice and I'd say she is very hands on.
Do you have her number?
No – we haven't got her number. Yet.
Are you single?
Yes.
You're wearing what looks like a wedding ring...
I'm wearing a purity ring, which means I'm going to stay celibate until I get married. I believe quite strongly in that.
Are you backing Jahmene on X Factor? Let us know below.
Read more:
> X Factor's Rylan Clark: 'I ain't no f**king novelty act'
> X Factor's Jade Ellis gets ready for her close-up in brown onesie: picture!
> X Factor's Frankie Cocozza: 'I hate Louis Walsh'
Watch Jahmene performing Sia and David Guetta's 'Titanium' below: