"Deformed", "alien-head", "fish face" – these are just some of the nasty names that TOWIE's Chloe Sims is called on a daily basis by Twitter trolls determined to make her life a misery.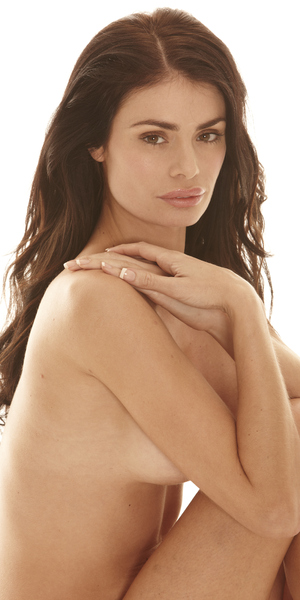 But rather than brushing off the comments, insecure Chloe sadly takes them seriously – so much so that she's resorting to extreme lengths to change her appearance.
"I've always been insecure about my face," the reality TV star admits when we meet up for our exclusive interview.
"But reading that you're ugly just makes it worse. Every day someone says something nasty. They tell me I'm deformed, they say I look like Pete Burns and Michael Jackson's love child and those are some of the nicer comments. Literally everything about my whole face everyone hates.
"Over time it does make you think, 'Am I unattractive?' It's hard not to believe things like that when so many people are saying it."
One of the main things Chloe hates about her face is her jaw – because online bullies have cruelly convinced her it's too square.
"When I watch myself on the telly or see pictures, the first thing I notice is my square jaw," she says. "And people always talk about it. They tell me I look like that woman from the film Dodgeball – the one with a square face and really thick eyebrows."
Looking embarrassed, mum-of-one Chloe, 30, admits: "And to be honest, I can see where they are coming from. My eyebrows were really big – but I've sorted them out now - and my face is really square."
And now, in a desperate attempt to soften her jaw, Chloe has started having Botox injected into her jaw muscles to help relax them.
It's a desperately sad situation – in the flesh Chloe is really pretty and she's one of the sweetest of the
TOWIE
girls, but the cruel taunts of online bullies have left a lasting scar.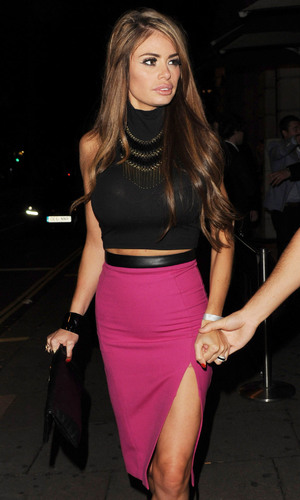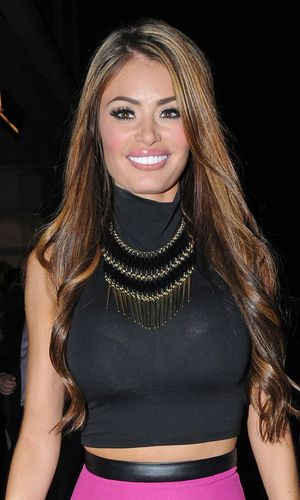 "My doctor told me my jaw was protruding because I clench my teeth at night, and also because I chew a lot of gum. I became addicted to chewing gum when I temporarily gave up smoking eight years ago. When I'm stressed I will chew it until it's rock hard.
"He says this has caused my jaw muscles – called masseters - to become really big. And one side is even bigger than the other. I suppose that's why people say I look deformed."
Despite
Reveal
telling Chloe her face has never looked deformed, the star refuses to believe us and is now getting a treatment called Juvederm done.
"My doctor says my face should be a heart-shaped, not square," she says. "Juvederm is a filler for my chin, cheek lines and to give me fuller cheeks."
While she only had the procedure done two weeks ago, Chloe is convinced you can already notice the difference.
"It's really dramatic," she says. "Literally the next day I could see the difference. And when you touch my jaw, it isn't hard any more."
Along with her jaw, Chloe, who also suffers from an overbite caused by sucking her thumb until she was 15, hates her mouth. Even though she's been accused of having lip implants, the mum-of-one insists she hasn't had any fillers done for two years and that her lips are now 100 per cent natural.
Read the full story in this week's Reveal magazine. Out now.
Have you ever experienced online taunts like Chloe has? Let us know in the comments box below.
Read more:
> TOWIE: It's all over for Gemma and Arg
> TOWIE v Made In Chelsea: It's a turf war!
> TOWIE's Lydia Bright hosts fashion show in Birmingham: pictures