While most of us were lucky if we got a chocolate bar after being dragged around the local supermarket by our parents, Kai Rooney was treated to a whole goody bag of treats from none other than Selfridges!
The two-year-old and his footballer dad Wayne, 26, hit the high-end department store in Manchester after school last week – and judging by these pics, neither of them left empty handed.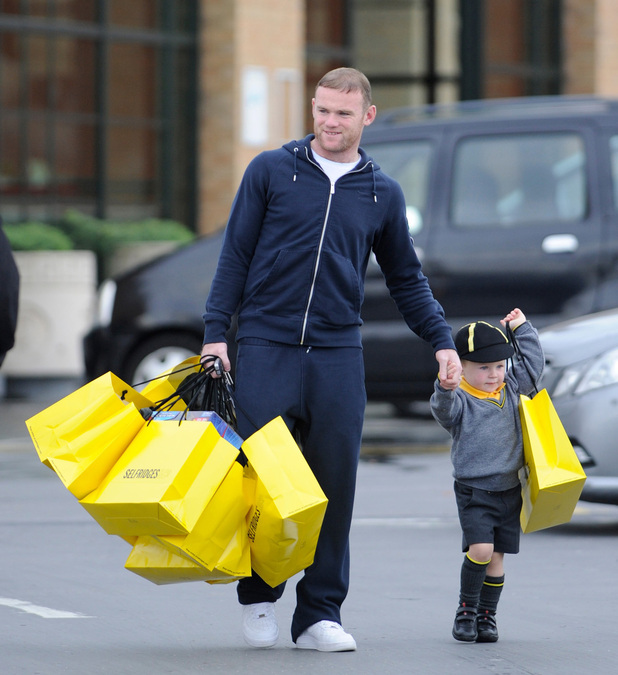 Carrying EIGHT giant yellow Selfridges bags in one hand, Wayne looked like a proud dad as he held onto mini-me Kai who swung his own shopping bag over his shoulder.
Wearing his school uniform, complete with an adorable little cap and pulled-up socks, Kai was happy to help out with the lifting – although at one point he did struggle a bit with the weight.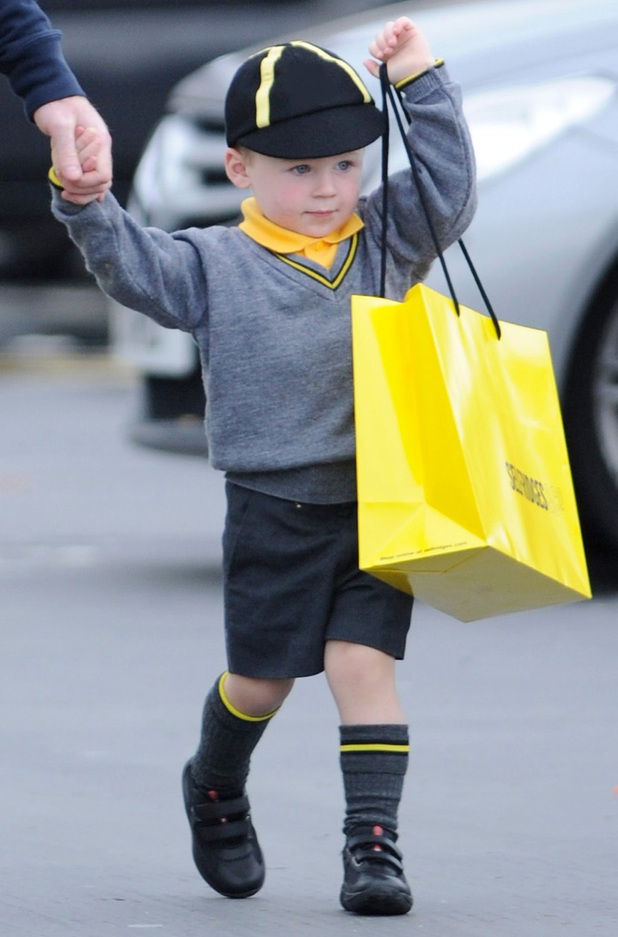 Mum Coleen, 26, joined them on the trip, but she headed to the car earlier and let her men do all the carrying!
What do you think about little Kai's shopping spree? Let us know below.
Read more Gossip Goddess stories from this week's magazine:
> Lonely Lauren Goodger gets close to Jermain Defoe
> TOWIE's Chloe Sims: 'Twitter trolls convinced me I'm ugly'
> Collagen Westwood hits out at X Factor for 'setting her up'