Rihanna shows off her new tattoo in a skimpy bikini while striking a sultry pose poolside with her best friend Melissa.
Rihanna
, 24, had the Egyptian-inspired tattoo inked on her ribcage during a recent trip to London where she performed at the Paralympics Closing Ceremony.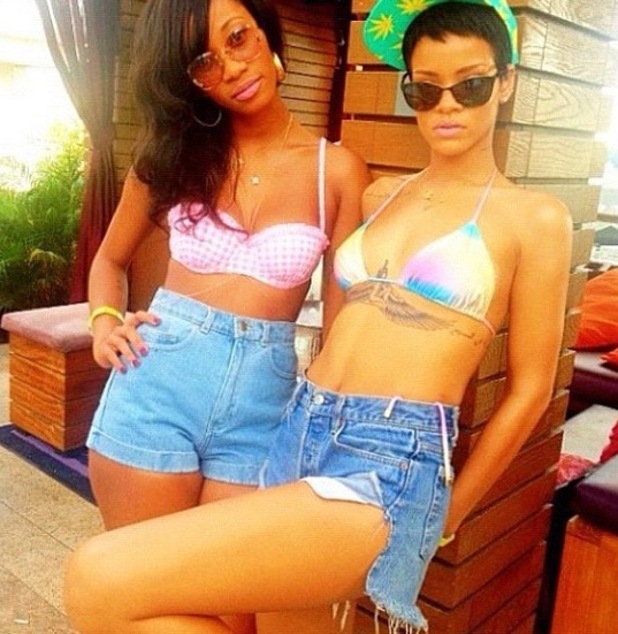 She tweeted a picture of her new artwork earlier this month, but her new bikini picture lets us see the rather large tattoo in all its glory.
Rihanna has explained that the black-and-white tattoo depicting the Goddess Isis is in honour of her late grandmother Dolly who passed away earlier this year. The 'Umbrella' singer was incredibly close to her grandmother, often tweeting about her.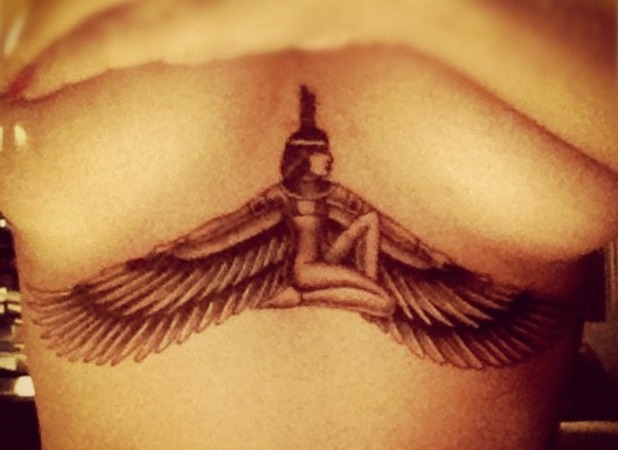 The Goddess Isis is worshipped as the ideal mother and friend of everyone from slaves and sinners to the wealthy and aristocratic.
Aside from looking quite fierce while lounging around the pool, it seems Rihanna has been getting in a spot of target training while she takes a break from her busy work schedule. In another picture uploaded to her Twitter account she was seen holding a gun range target.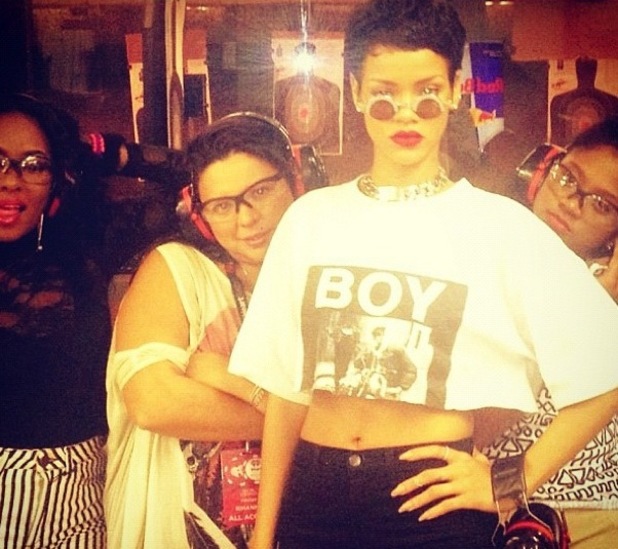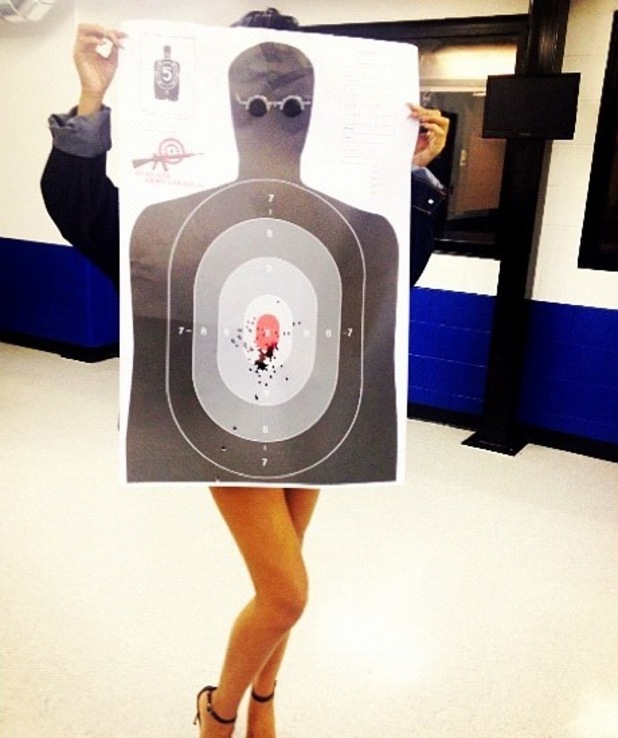 But never one to stay away from the professional limelight for too long, hardworking Rihanna is reportedly preparing to release her brand new single and album, as well as gearing up for a new world tour.
Her last album,
Talk That Talk
, was released in November 2011 and has already spawned hits including the massive 'We Found Love'. Busy girl!
Are you excited about new Rihanna music? Let us know below.
Read more:
> Rated Raunchy: Rihanna enjoys night at a stripper club
> Exclusive: Rihanna enlists the help of N-Dubz's Fazer for new album
Watch Rihanna's music video for 'We Found Love' below: