While many might head Down Under to get away from their manic schedules, Kim Kardashian seems to be busier than ever on her whirlwind visit.
The reality star turned business woman has so far only been in the country for 48 hours, but ever the workaholic, Kim has been busy promoting her brand.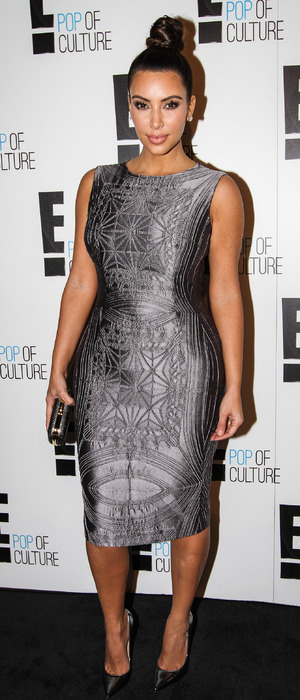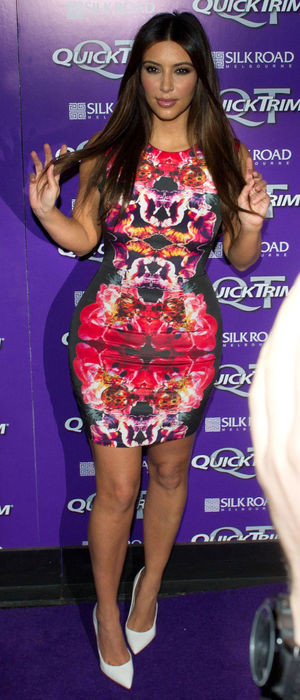 While boyfriend Kanye West stays at home, Kim was spotted at the E! channel party, looking hot as ever in a silver dress and top-knot.
But within hours, 31-year-old Kim switched outfits, donning a multi-coloured body-con dress to attend the launch of her weight-loss supplement.
Despite her busy schedule, it hasn't been all work for Kim. The second eldest of the Kardashian sisters was spotted
aboard a yacht, partying with Mel B and her hubby Stephen Belafonte.
Nice work if you can get it!
Vote: Which dress do you prefer?
Click here for silver!
100.00%
Click here for colour!
0.00%
Read more:
Kim rocks hot new top-knot trend!
Read more:
Kim kardashian's new gift from Kanye West