Jennifer Aniston is heavily pregnant with triplets and, more importantly, her gorgeous golden mane is a wig!
The media world was shocked to its very core when security videos from Jennifer's home were leaked depicting the actress as a pampered diva, forgetting the names of assistants and crashing sports cars.
Update: We've just heard that this video is a spoof...and is in fact a new commercial for SmartWater.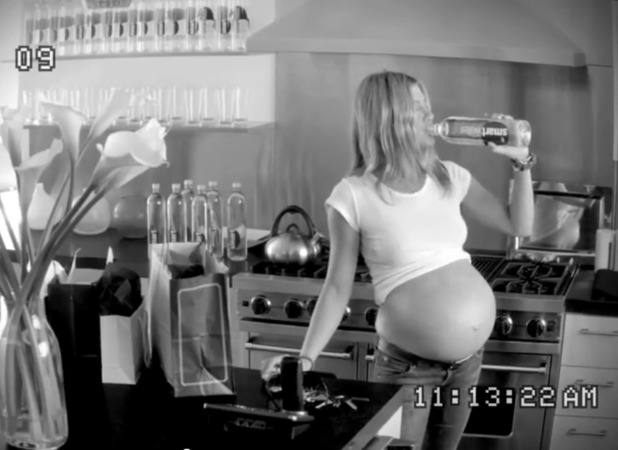 In one of the best examples of a celebrity poking fun at themselves, Jennifer makes fun of a series of things including her exercise regime and her famous locks.
In one scene, the 43-year-old, who is known for her love of exercise and yoga, is seen 'working out' – that is, being lifted by four burly men.
But apparently that body is all fake as she removes an industrial strength girdle to reveal a huge baby bump!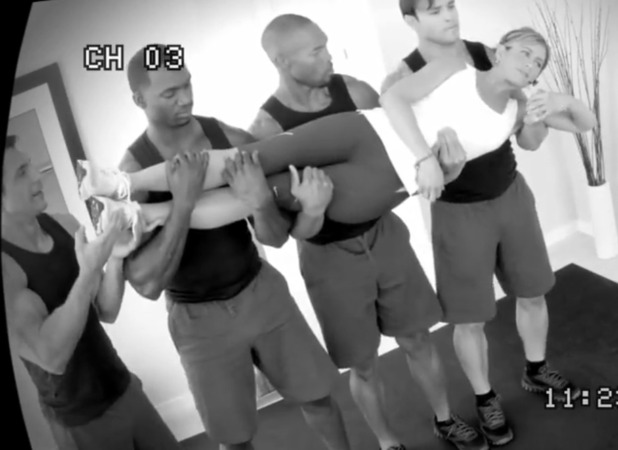 Jen caresses her stomach, cooing: 'How are my little triplets doing?'
There is even a cameo from US chat show host Jimmy Kimmel as... her son! Her secret son, that is – as he moans, 'You always make me hide. I think you're ashamed of me!'
Perhaps the best joke of all comes at the expense of Jennifer's world-famous hair, which is in fact a wig!
Before going to bed she says, 'Goodnight, Rachel' in the mirror as she removes her perfect blonde tresses to reveal dark frizzy pigtails!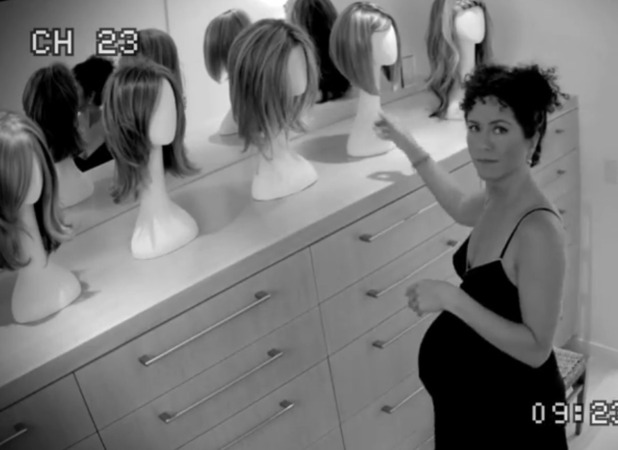 You have to give credit to the
Friends
actress – after all her 'heartache' she can still take a joke.
Watch the full spoof video below:
What do you think of Jen's video? Let us know in the comments below and you could win £50!
Read more:
Kate Middleton beats Jennifer Aniston to become 'hair' to the throne!
Read more:
Jennifer Aniston and Justin Theroux's wedding secrets