Lady Gaga is known for campaigning causes close to her heart and today she stepped out in London wearing a T-shirt emblazoned with the phrase, 'Climate Revolution'.
Fresh from her
appearance at the Philip Treacy show at London Fashion Week
, where she wowed us in four dramatically outrageous outfits, the 'Bad Romance' singer opted for a feminine look as she left her central London hotel earlier today.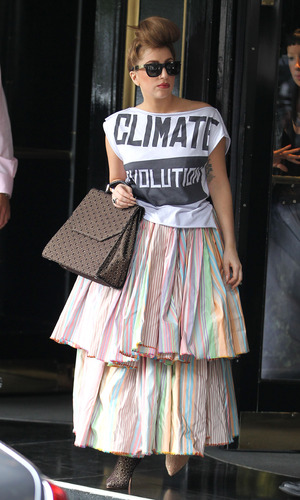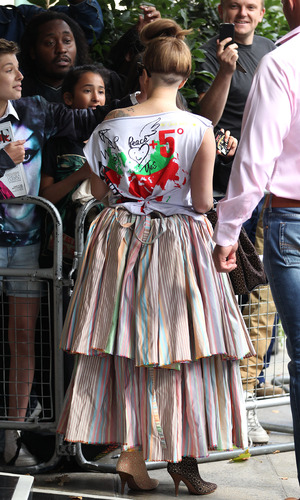 Gaga teamed her billowing, coloured skirt with her 'Climate Revolution' T-shirt, black shades and oversized handbag as she stopped to chat to fans who had been waiting outside.
And for eagle eyed fashion watchers, it was the same T-shirt that Vivienne Westwood wore at her London Fashion Week show a few days ago.
The shaven underside of her head was also visible, where she recently
had a tattoo of a cherub inked live at a party in New York
in memory of her friend Terry Richardson's late mother.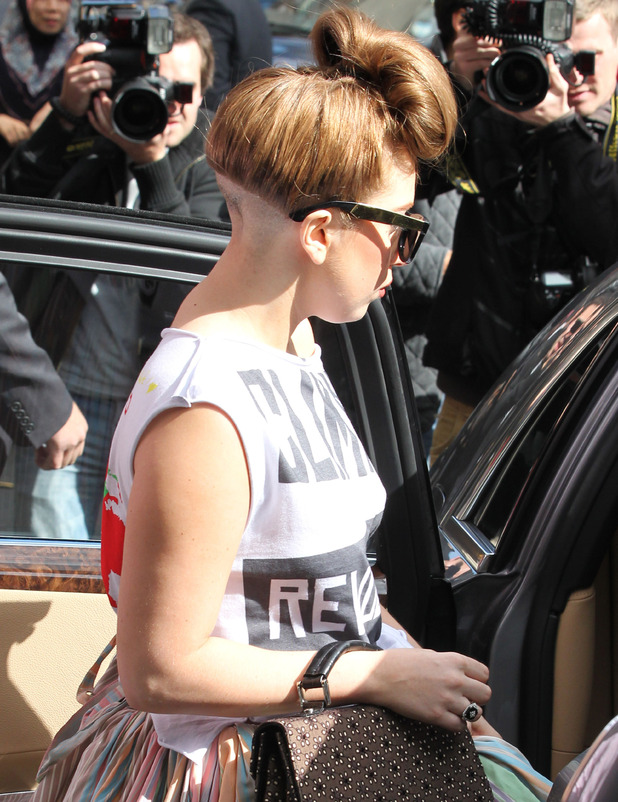 Gaga took to the stage at the Philip Treacy show at the Royal Courts of Justice last night to introduce him as the "greatest milliner of our time".
She later paid tribute to him on her website, posting a picture of them together with the caption: "So in love with him I am."
And amid all the excitement of London Fashion Week, Gaga still found time to watch last week's US
X Factor
, which saw one hopeful dressed in a wedding veil and shorts belting out 'Born This Way'.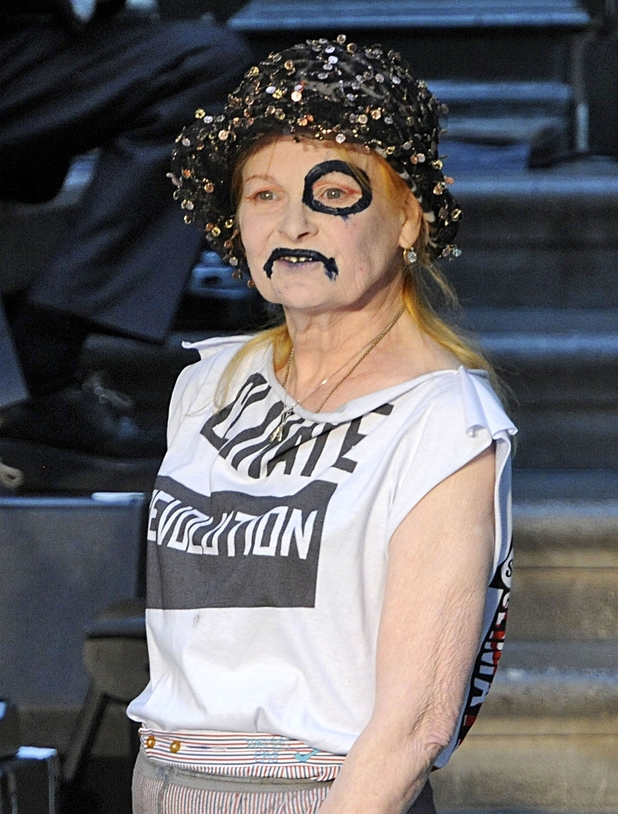 She tweeted today: "UM XFACTOR!! What a colorful entertainer sang Born This Way! ‪@britneyspears, demi and even simon loved it! ‪#amazing."
We'll get to see it when US
X Factor
starts over here on 27 September on ITV2.
We can't wait!
What do you think about Lady Gaga's latest outfit? Let us know below!
Watch the US
X Factor
contestant performing 'Born This Way' below:
Check out a gallery of some of Gaga's most bizarre looks below!