Dermot O'Leary today married his long-term girlfriend Dee Koppang.
The 41-year-old got hitched to his TV producer girlfriend at St Mary's Church in Chiddingstone, Kent. The pair, who met in 2002, when working for the same TV company, got engaged in New York at the end of 2011.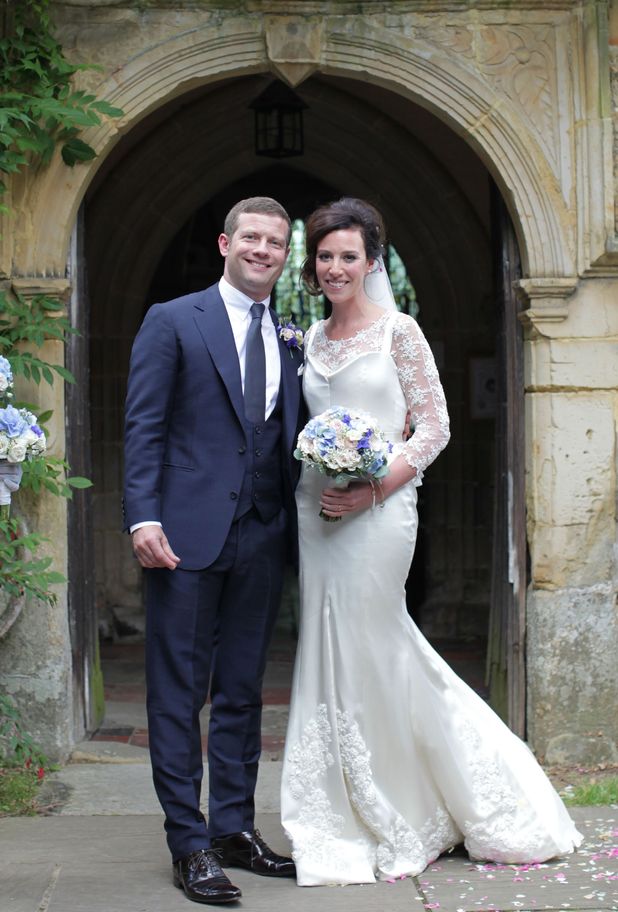 The public lined the streets near the church, all crossing their arms in the
X Factor
sign as the bride and groom drove past.
A spokesperson for the couple told
Reveal
: ''Everyone's come out to cheer them on, it's really lovely.''
Speaking in the past about Dee, Dermot admitted: ''You're not with someone for seven years unless you're deeply in love with them. Of course I want to get married and I'd be gutted if she didn't say the same thing.''
Dermot looked dapper as ever in navy blue suit, while the bride wore a stunning white gown with lace detail on the sleeves and train.
The TV presenter is currently filming the latest season of the
X Factor
, but let's hope once filming is over the pair can enjoy a romantic honeymoon!!
Congratulations guys!What do you think about Dermot and Dee's happy news? Let us know below!Read more: X-Factor axed MK1 singer working with Tulisa's exRead more: Cheryl Cole enjoys US X-Factor