Hard copies of Chris Brown's album 'Fortune' were briefly labelled with an apparent warning against domestic abuse today.
Stickers reading 'Warning - Do not buy this album! This man beats women' appeared in an HMV store in London on copies of the singer's fifth studio album but quickly removed by staff. It was thought to be the work of domestic violence campaigners.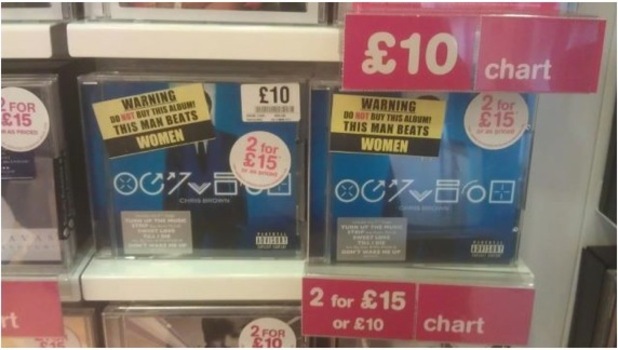 A spokesperson for HMV told
Reveal
: "It was very much an isolated incident and nothing to do with HMV or representing our views. It would appear a member of the public popped into one of our stores yesterday and stickered a handful of CDs.
"These were spotted and quickly removed, but, before we could act, the individual concerned must have taken a photo and sent it to media. To our knowledge there are no further stickers in our stores now."
Chris was convicted of assualt on then girlfriend Rihanna in 2009 and although he's been trying to prove to the public he's a changed man - and his album hit No. 1 in both the UK and US - these stickers seem to prove that not everyone is so forgiving.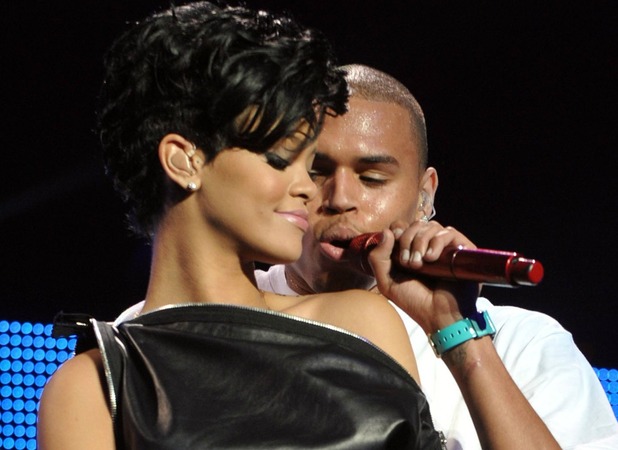 The CEO of the Jenesse Centre, a non-profit organisation that specialises in domestic violence intervention and prevention, recently said that Chris has been taking time to further educate himself on the issue of domestic abuse.
"Chris and his mum have spend many quiet hours at our facilities, no cameras, no special attention or entourages - they just came to learn. Jenesse is thankful to Chris for spending time with our youth and celebrating the end of summer and returning back to school."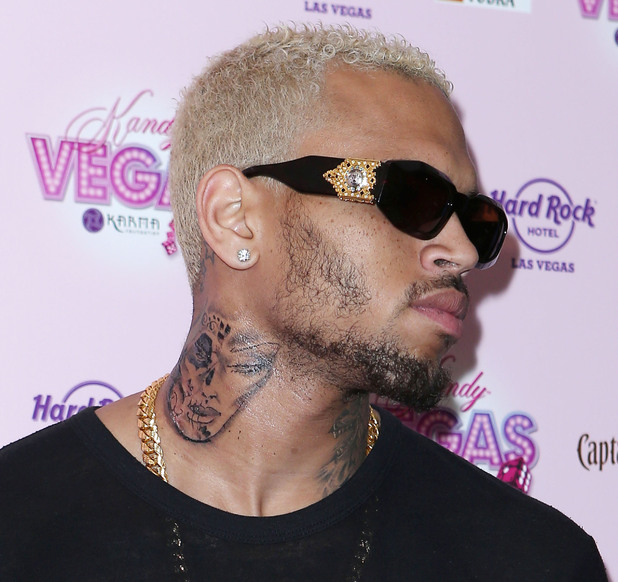 But Chris caused more controversy this week by unveiling a tattoo on his neck that many thought appeared to resemble a beaten woman's face.
However, despite claims that the new ink resembles a picture of Rihanna that emerged after she was attacked by Chris, his reps have asserted that the image is in fact based on a MAC cosmetics design and a Mexican sugar skull.
What do you think about the stickers? Let us know in the comment box below.
Read more:
Did Chris Brown get a tattoo of Rihanna's face on his neck?
Read more:
Rihanna and Chris Brown: did they kiss at the MTV VMAs?
Check out Chris' video for 'Don't Wake Me Up' below: