Jodie Marsh has gone from strength to strength - literally - since training as a body-builder, and now the former model is using her muscles to raise money for charity.
Ripped Jodie got to grips with wrestlers last night, as she hosted a female wrestling evening in aid of Great Ormond St. Hospital.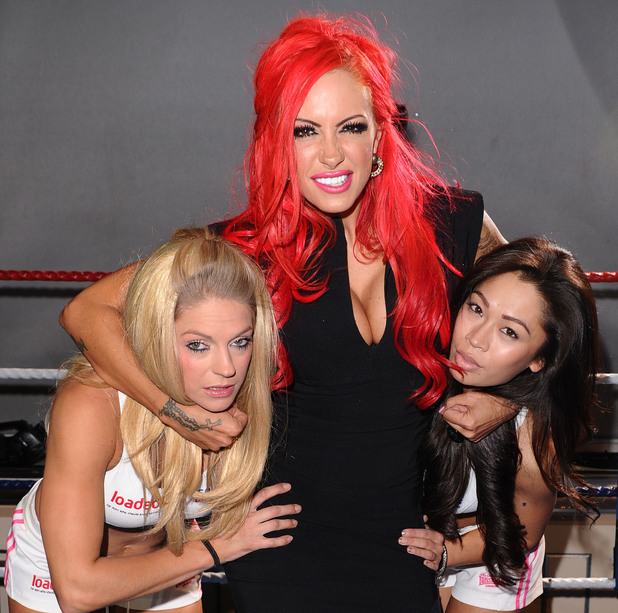 Attending the Queen of the Ring 2012 launch at the Bloomsbury Ballroom, uber-tanned Jodie grinned for the cameras, as she got wrestlers Clare and Sophia in a head-lock.
Sporting her shocking red hair and toned muscles, the former glamour-girl joked with contestants and participants in the lead up to the show.
Since taking up the sport, the 33-year-old has gone on to become the International Natural Bodybuilding Federation champion.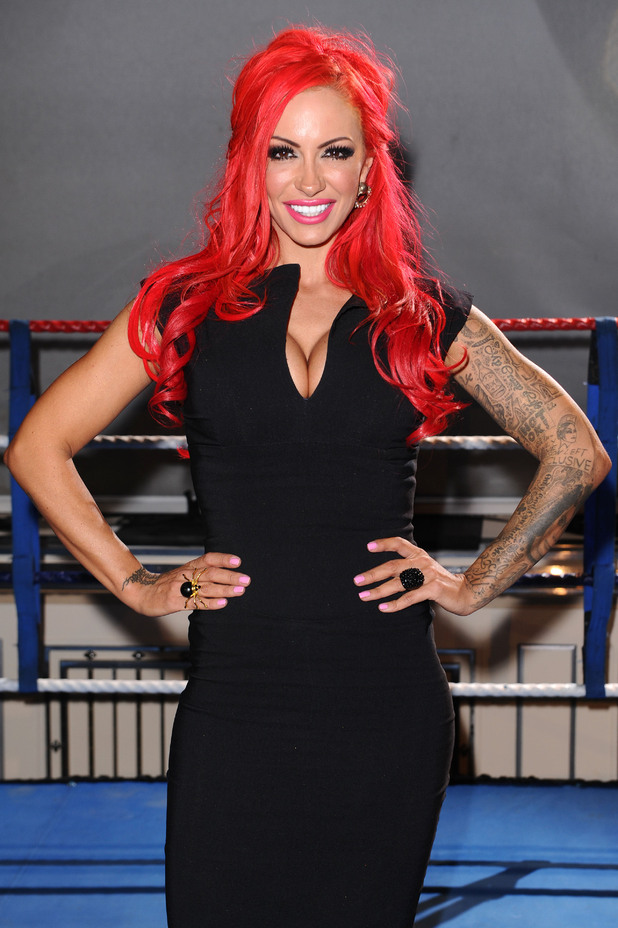 Jodie tweeted from the event: ''Dinner, half naked girls & booze. Most men's dream night out x''
Best get ourselves to the gym..!
What do you make of Jodie's look? Tell us below and you could win £50!Read more:
Jodie Marsh rocks MJ inspired shoes!
Read more:
Jodie Marsh shows off cute new dogs!