One Direction's Niall Horan has celebrated his 19th birthday with a round of charity golf in his hometown of Mullingar, Ireland.
Niall was joined by Keith Duffy to host the event in aid of two Irish charities.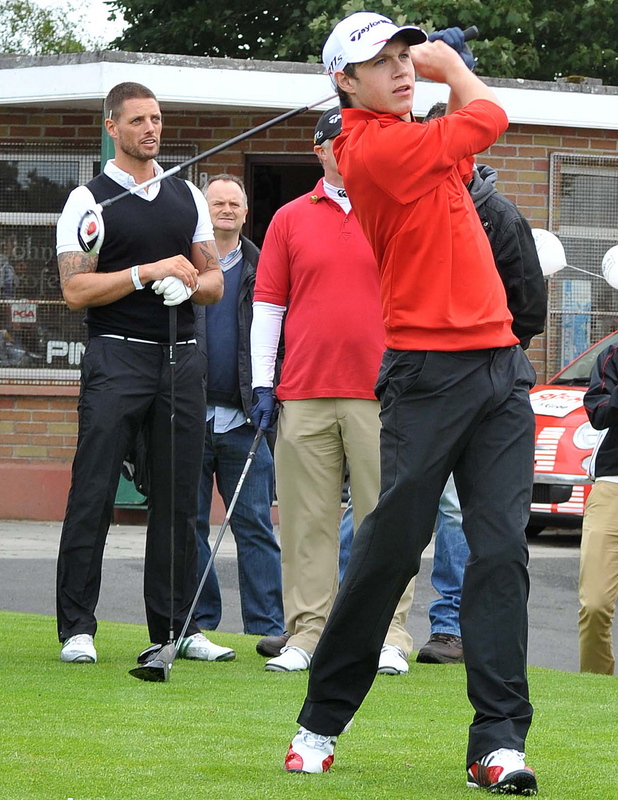 The singer tweeted his disappointment at the grey weather in the morning: "look out the window..see rain! perfect weather for golf....naaaatttt".
But he didn't let it put him off, looking more than at home on the green.
Former Boyzone member Keith tweeted photos of the two throughout the day, which began with visits to the local charities.
"Giving the day of his birthday up for charity and people less fortunate , FAIR PLAY TO YOU NIALL," tweeted Keith.
A few lucky One Direction fans managed to track Niall down and were rewarded with a photo with the heartthrob, no doubt making them the envy of girls around the world!
Does Niall look like he knows his way around a club? Let us know what you think in the comments below and you could win £50!
Watch One Direction in action here:
Read more:
Justin Bieber fits in jamming session with One Direction during UK trip
Read more:
Katy Perry, One Direction's Niall Horan get flirty on Twitter!