Simon Cowell likes Britney Spears's boobs and she likes his chest hair, or so they say anyway!
US
X Factor
judges Simon and Britney played a fun game of 'how well do you know your fellow judge?' on American chat show
Jimmy Kimmel Live
last night, based on gameshow
The Newlywed Game
- which definitely had some interesting results!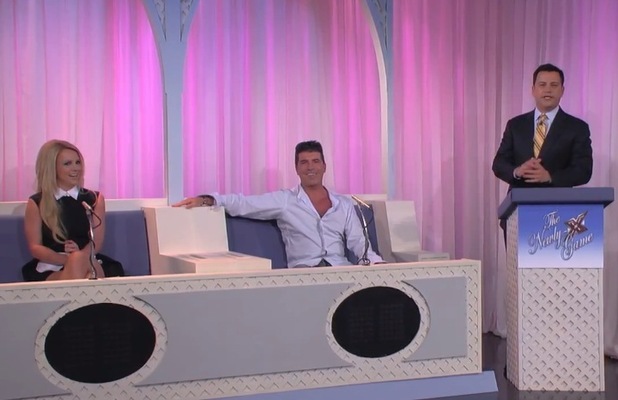 The pair were asked various questions about each other which they had to answer in private then guess what each other had answered.
Among those burning questions was, "Which
X Factor
judge would you save from a sinking boat?", to which Britney answered Demi Lovato (Simon incorrectly guessed she'd save him!) and Simon charmingly said he'd save himself!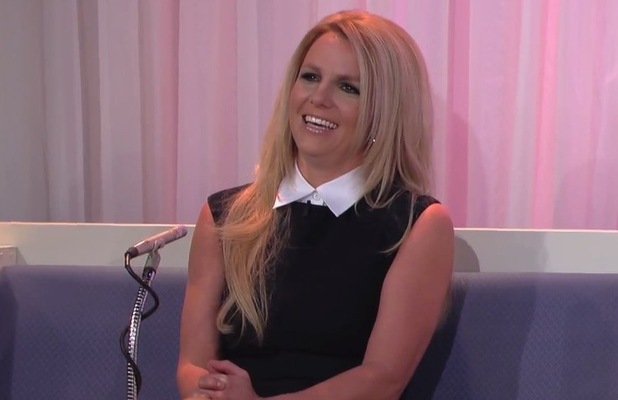 Simon and Britney were also quizzed on each other's favourite curse words and what would make each other a better person. Britney said it would be if Simon changed his clothes!
The best moment was when they were asked which part of their fellow judge they liked the best. Britney chose Simon's chest hair - although he thought she'd choose his butt! She then said he'd choose her arms. Wrong! He opted for "her tits", joking that he'd get in "so much trouble!"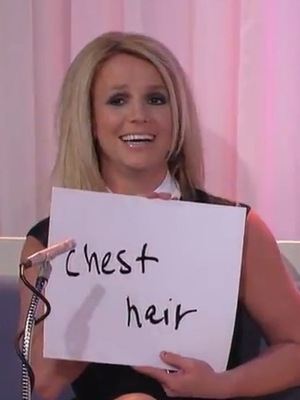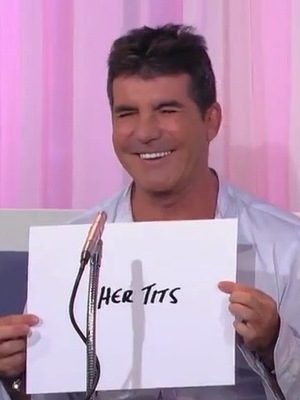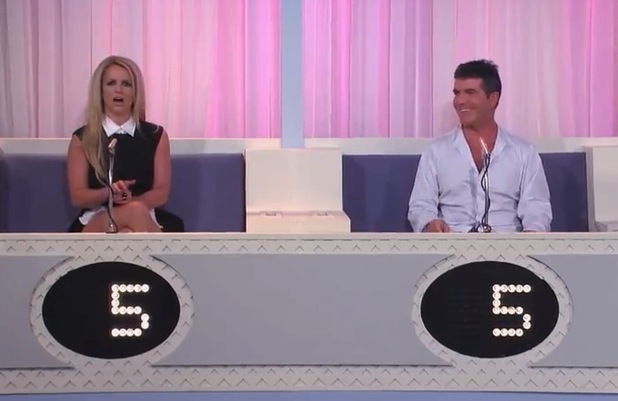 Britney and Simon were appearing on the show following the premiere of US
X Factor
- which also features Disney star Demi Lovato and music industry exec LA Reid as judges - on US screens last night.
We'll get the show over here on ITV2 from 27 September - and we can't wait!
Watch Britney and Simon playing their questions game below!
Part 1:
Part 2:
Are you looking forward to US X Factor? Let us know below!
Read more:
Cheryl Cole is excited to watch US X Factor!
Simon Cowell calls rumours he had a breakdown "exaggerated"
Demi Lovato says Simon Cowell is intimidated by her!
Check out a gallery of Britney, Simon, Demi and LA at the US
X Factor
premiere below!